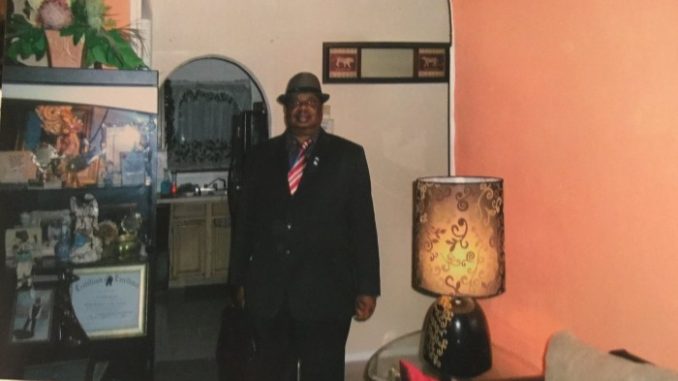 By Rev. Leeroy Wilfred Kabs-Kanu :
As we begin our quarterly week-long fast today, I want to cancel and nullify every evil word ever spoken over you, your future , your profession, your goals and your destiny. I want to help you this morning to have faith in God and learn to trust in his provisions and his goodness and not allow your future to be shaped by the mouths of men.
The Prophet Jeremiah  pronounced God's perfect will for you in these authoritative  terms : "For I know the plans I have for you," declares the LORD, "plans to prosper you and not to harm you, plans to give you hope and a future." (Jeremiah 29:11 )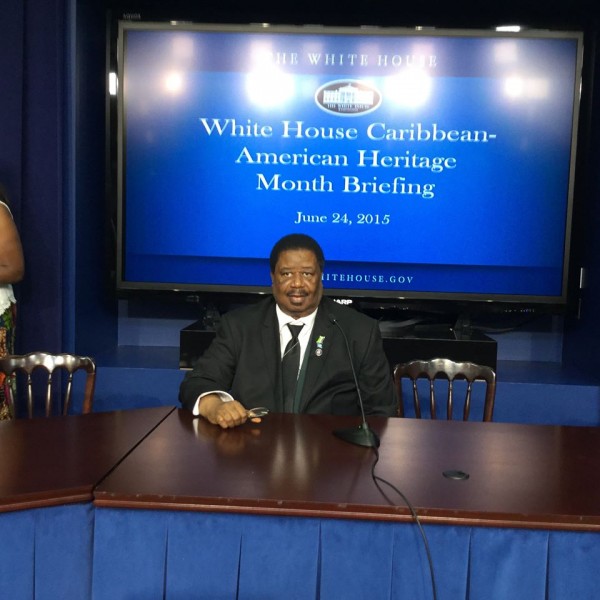 Isaiah 58 : 14  "Then shalt thou delight thyself in the LORD; and I will cause thee to ride upon the high places of the earth, and feed thee with the heritage of Jacob thy father: for the mouth of the LORD hath spoken it."
This is God's will for you, from the mouth of the Father Himself. God wants you to prosper; he wants good things to happen to you; he wants to feed your mouth with good things; he wants you to succeed in life . He wants to give you hope and a better future. If God who made you has all these plans for you , who is man to say otherwise ? GOD'S VIEWS ABOUT YOU ARE ALL THAT MATTER, NOT WHAT THE CHILDREN OF THE DEVIL THINK OF YOU.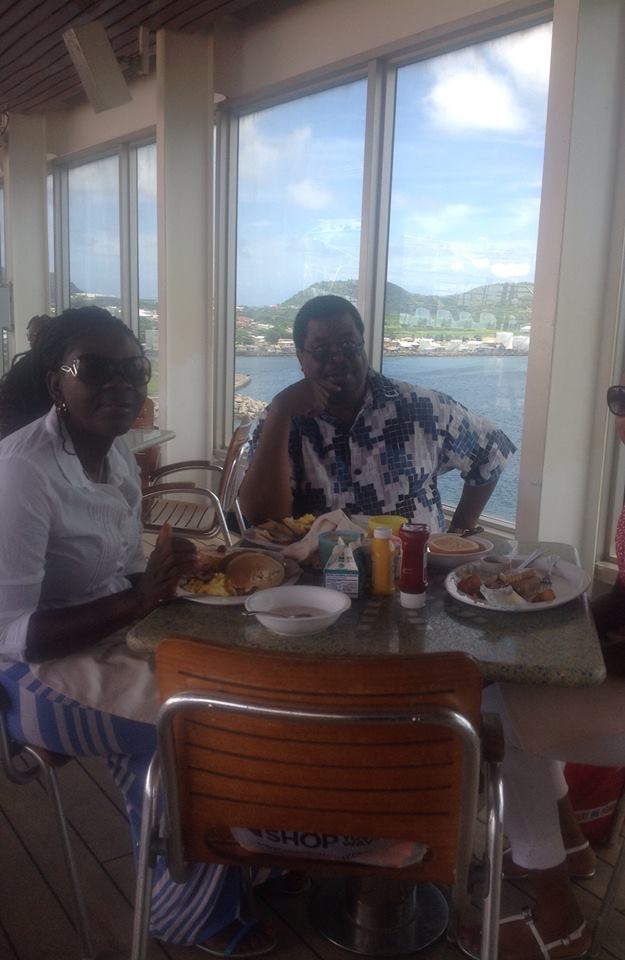 ME AND MY WIFE ENJOYING BREAKFAST SHORTLY AFTER OUR ARRIVAL AT ST. KITTS DURING OUR THIRD ANNUAL CARIBBEAN CRUISE IN 2013
Therefore, if anybody has ever pronounced over your life that you will not make it or achieve your goals in life, or that you will come to nothing in this life or that you are useless and that you are worth nothing , I want to tell you today that the person is a liar. He is a child of the Devil. He or she is not God and you can cancel and nullify that person's pronouncement  on you in the name of Jesus Christ.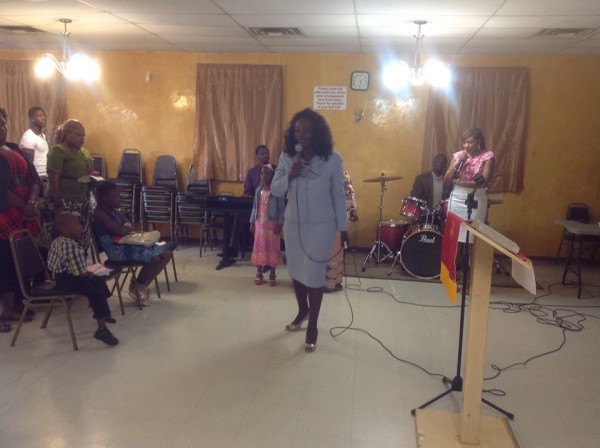 TIGI PREACHING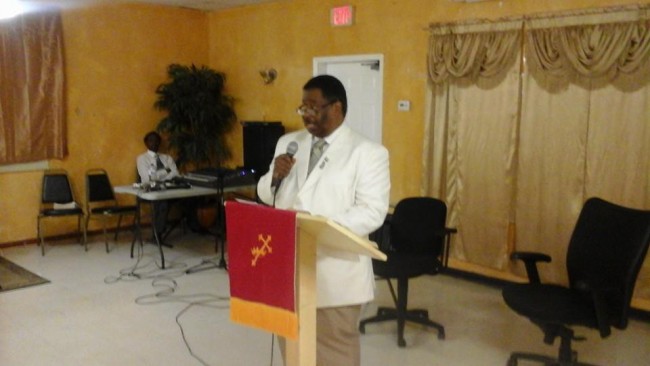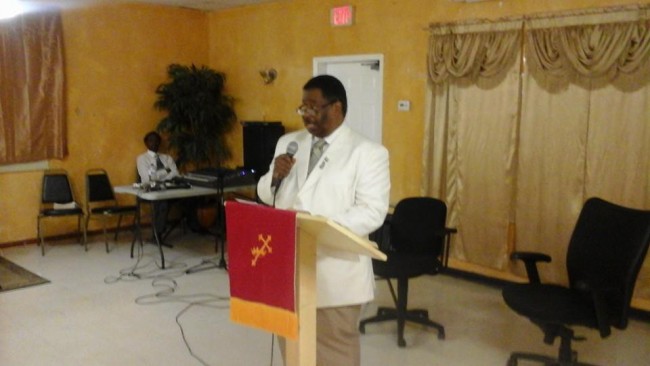 I AM SEEN HERE PREACHING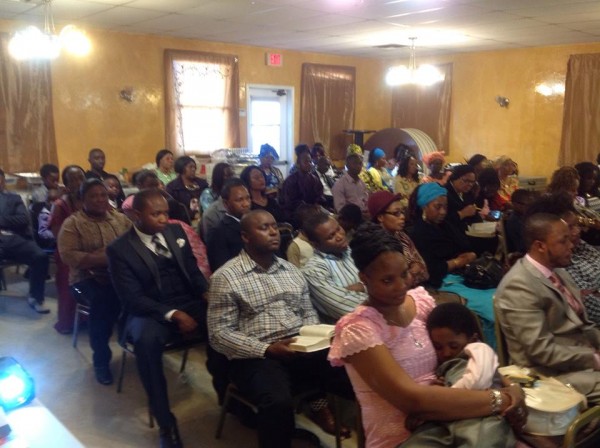 THANK GOD FOR OUR CONGREGATION 
I was reading or listening to the history of the one of the most successful African leaders of his time. I want to believe it was former President Jerry Rawlings of Ghana. The Principal of his school never liked him or fancied his future because he was not doing well or was troublesome  and used to pronounce doom over his life, but Jerry Rawlings confounded him by becoming the President of Ghana  in the late 70s and throughout the 80s and 90s and a successful President at that. How many times have we not seen people that others have passed judgement on, but they rose to become very successful, flourished in life  and even became rich and built mansions and rode fancy cars ? God is the only person that knows it all and can make or unmake you. Nobody else can, so do not mind what people say or foretell about you. You will always prove them wrong, as some of us have done in life.
I have seen misguided parents, guardians, family members,  teachers , professors and pastors  pronounced doom on the future of  youngsters but those children grew up to enjoy God's blessings and became useful and successful people in life. The reason is that whatever their knowledge and power, these people were just mere mortals, equally subject to the grace and mercies of God and  did not know it all or have the final say on their  own  destinies , let alone  others. It is God that blesses and God does not bless based on the puny views of puny men.
Deuteronomy 8 :18 clearly tells us the source of our blessings : "But thou shalt remember the Lord thy God: for it is he that giveth thee power to get wealth" .God is the only person who can bless you or touch the hearts of people to help you . He can give you favour with men and these can help you, but without God, there will be no blessings or favour with man . Praise be the name of the Lord. Man blesses you only through empowerment from God. The Bible says that "Every man also to whom God hath given riches and wealth, and hath given him power to eat thereof, and to take his portion, and to rejoice in his labour; this is the gift of God" (Ecclesiastes 5:19). / 2 Corinthians 9: 8 "And God is able to bless you abundantly, so that in all things at all times, having all that you need, you will abound in every good work. "
For every dream in our heart, GOD gives us inspiration. For every hope we seek, GOD gives us unexpected miracles. Somebody once preached this message and it is true.
Therefore, do not allow anybody to interfere with your mindset . Do not allow anybody to tell you that you will not prosper in life. Rebuke anybody  who tells you you are a failure  in life . Until you die and you are buried, you cannot be a failure in life. Rebuke the demons. They don't have any authority to tell you that. They are not God. They are of their father, the Devil. Rebuke every evil word ever spoken over you and proclaim what God says about you that you are his child and he plans to bless and prosper you.
Whenever I enter the UN to represent my country as Coordinator of the African Union Committee of 10 on UN Security Council Reform , I remember the many evil words my enemies have pronounced over me that never came to pass. They wished me evil and said that I will never come to anything good, but today God has given me a far more respectable and prestigious job than they will ever get . And as long as I live on this earth, the sky is going to be my limit because of the grace and the goodness of God, which are all that matter. So if you are out there and you are groveling under the weight of evil pronouncements men have made in your life, I say DO NOT DESPAIR. Renounce and rebuke these evil pronouncements in the mighty name of Jesus Christ and claim what God has said about your life.
Whenever I enter my church, I thank God for his goodness. Some people have said before that I will never make it in my christian life. God has put them to shame. When I see the wonderful things that God is doing for me and my wife in our ministry and in the congregation, the changed lives to the glory of God , the testimonies from members about God's movement in their lives and his  provisions and the direction he is leading the church , I thank God that he is GREAT and is  the only Master and arbiter of my fate. I do not believe any evil word spoken on my life. I only believe in God's will for my life. And God has never failed me.
This is God's will for everybody that believeth . "Beloved, I wish above all things that thou mayest prosper and be in health, even as thy soul prospereth". 3 John 1, 2. PRAISE BE HIS HOLY NAME. Believe and claim in the name of Jesus Christ of Nazareth.
THE BEST THING YOU CAN DO FOR YOURSELF ON THIS EARTH IS TO AVOID NEGATIVE PEOPLE . Do not go around people who speak negative things whole day. They will not help you grow in your deeds and ambition and they will not help you to grow as a Christian and trust God . They will be a barrier to your blessings. Surround yourself rather with positive people and persons who speak faith and blessings and make you believe in yourself that what others have accomplished , you can accomplish it too.
Even some preachers of the gospel, do not go around them if all they do is complain, grumble  and condemn people whole day, talk negative things and pronounce doom on others . These are not the kind of people you want to be around, because they will only take away from you your blessings and your future. Go around preachers whose mouths are wellsprings of blessings, who make you enjoy serving God, who help build your faith and who show you how you can tap on the blessings of God. Avoid losers-preachers. Preachers who pronounce evil words over your life are losers. The same with your teachers and professors or bosses. If they cannot help you maximize what you have and be a better person , you have no business with them. They are losers. AVOID THEM LIKE EBOLA.
In the name of Jesus, TODAY , I rebuke  every evil word these people have spoken over your life. I cancel and nullify evil evil prophesy or wish over your life. You will go forward and be blessed in the name of Jesus Christ.  Whatever you lay your hands on will be blessed in the name of Jesus. You will lend to people and you will never  borrow. You will live in good health and have long life, because every good and perfect thing comes from God.  And it is His will to surround you with good things.
The promises below are  what God wants to accomplish in your life . Meditate on these passages and claim them in the name of Jesus Christ . May God bless you and give you the desires of your heart, according to His will.
"The Lord shall open unto thee his good treasure, the heaven to give the rain unto thy land in his season, and to bless all the work of thine hand: and thou shalt lend unto many nations, and thou shalt not borrow" (Deuteronomy 28:12 ).
He gives power to the weak
and strength to the powerless.
Even youths will become weak and tired,
and young men will fall in exhaustion.
But those who trust in the Lord will find new strength.
They will soar high on wings like eagles.
They will run and not grow weary.
They will walk and not faint. ISAIAH 40 : 29-31
Philippians 4:19 : My God shall supply all your needs according to his riches in glory in Jesus Christ.
You will experience all these blessings IF you obey the Lord your God: You will be blessed in your towns and in the country. You will be blessed with many children and productive fields. You will be blessed with fertile herds and flocks. You will be blessed with baskets overflowing with fruit, and with kneading bowls filled with bread. You will be blessed wherever you go, both in coming and in going. The Lord will conquer your enemies when they attack you… And the Lord will bless everything you do and will fill your storehouses with grain. Deuteronomy 28:2-8 (NLT)
I will cause my people and their homes around my holy hill to be a blessing. And I will send showers, showers of blessings, which will come just when they are needed." Ezekiel 34:26 (NLT)