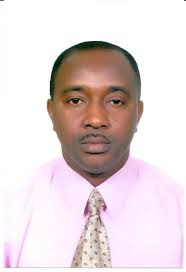 By Alhaji  Jalloh :
Sierra Leone's top diplomat to the Kingdom of Saudi Arabia, H.E Mohamed Sillah Kargbo on Monday, 25th August 2014, paid a courtesy call on the United Kingdom Ambassador to the Kingdom of Saudi Arabia, H.M Sir John Jenkins.
The eradication of the deadly Ebola virus in Sierra Leone and the other West African states of Guinea and Liberia dominated their discussions. Both men also discussed various fields of development to serve the mutual interest of the two countries. Ambassador Kargbo was accompanied by the Head of Chancery, Umaru Dura and the Press Attaché, M.B. Jalloh.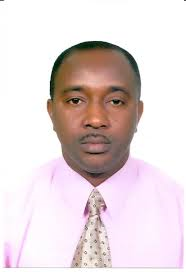 Who's John Jenkins?
After their meeting, the high-profile diplomat told us about himself. Hear him: I have spent much of the last 32 years working in the Middle East, from Abu Dhabi to Kuwait, East Jerusalem, Damascus, Baghdad and most recently Benghazi and Tripoli in Libya. This is not my first experience of the Kingdom. When I was Director for the Middle East and North Africa in London, I visited Riyadh with the Foreign Secretary. And I have been here on business on other occasions. But this is the first time I have lived and worked in Saudi Arabia. I am enjoying it!
On his country's relationship with the Kingdom, the Ambassador said: The UK and Saudi Arabia are close friends, our shared goals and ambitions haven't changed nor has our shared history. The relationship between the UK and Saudi Arabia matters strategically to the UK. Within the British system, my position here as Ambassador is the most important one in the region. That is a clear signal of intent.
In a speech he delivered when I first met him at a diplomatic reception in July 2012, this is what he had to say: The UK and Saudi Arabia have a wide range of shared interests; in defence, in global prosperity and security, in regional stability and in combating terrorism. That makes our continued friendship an important one for both our countries. And of course that friendship is not just about security or politics. It is also about building ever stronger links in understanding, in cultural exchange, in education and of course in trade. Under the King Abdullah Scholarship Programme, more than 16,000 Saudi students are studying in the UK and there is room, and a warm welcome, for many more.
H.M John Jenkins was educated at St Philip's Grammar School, Birmingham, The Becket School, Nottinghamshire and Jesus College, Cambridge where he gained a BA and a doctorate (PhD) in 1980. He joined the Foreign and Commonwealth Office (FCO) in 1980.
PHOTOS SENT WITH THIS STORY WERE TOO LARGE AND OUR RESIZING FEATURE IS MALFUNCTIONING PRESENTLY.