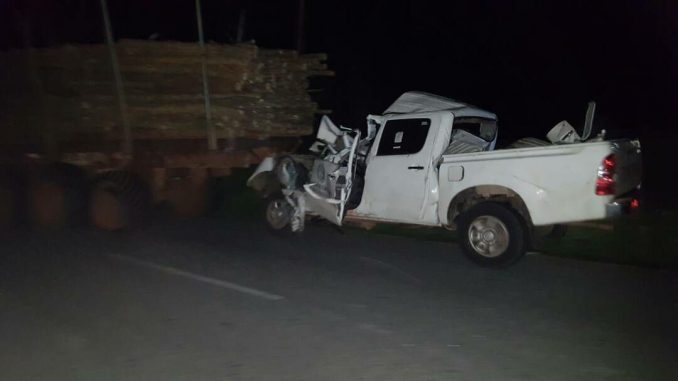 The accident rate in Sierra Leone with attendant loss of lives of many of our citiens, especially young personalities, is becoming untenable.
LAST NIGHT,  the young medical superintendent of the Kabala Government Hospital, Dr. Sheku Kanneh, and his driver were killed near Foredugu in the Northern Province when their van crashed into the back of a trailer traveling the night without tail lights.
The two victims who were traveling to Kabala died on the spot . Their bodies have been deposited at the Connaught  Hospital in Freetown. .
Mr. Fouad Ayoub broke the sad news in the social media last night :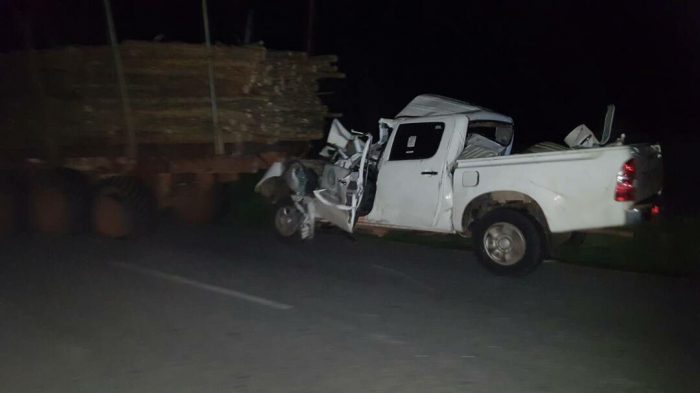 PICTURE OF THE WRECKAGE OF THE VAN
With sadness and profound grief I wish to announce that we have lost one of the most promising medical superintendents, Dr. Sheku Kanneh the MS of the kabala gov. hospital. The accident occurred around Foredugu in the Port Loko District. We have now dispatched the corpses of Dr Kanneh and his driver to Connaught Hospital, Freetown. They drove into the back of a trailer which was moving along the highway almost at walking pace without any taillights. May their souls rest in perfect peace.
CULLED.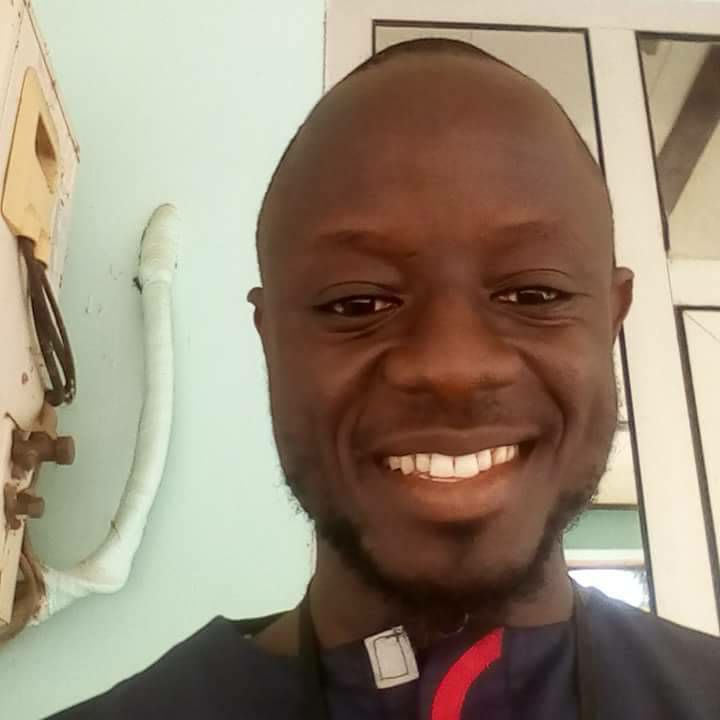 THE LATE DR. SHEKU KANNEH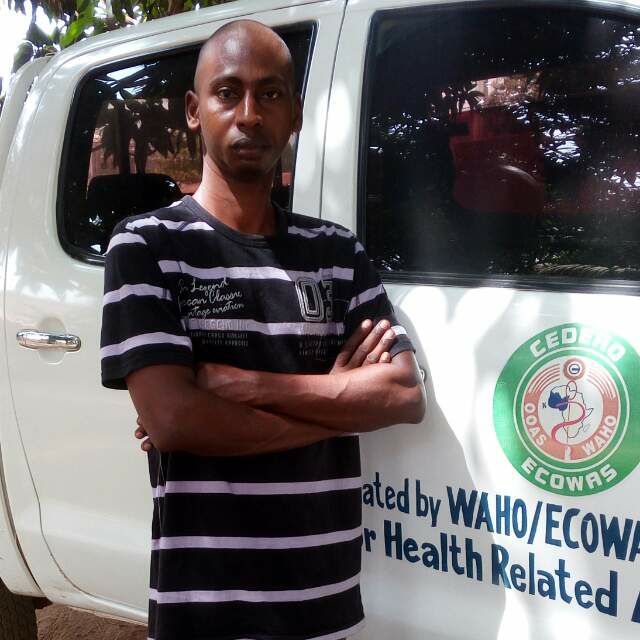 DR. KANNEH'S DRIVER STANDING BY THE FATAL VEHICLE DAYS BEFORE LAST NIGHT'S CRASH
Shortly after  the accident was announced , Ms. Samantha Mansaray, a nurse in Makeni, who worked with the late doctor,  reported :
Working with u was a blessing bcoz u gave opportunities to young people to learn.I admire your courage and dedication in serving humanity selflessly. So meek,tender,Godfearing and always smiling. U gave us hope and courage by fighting the good fight at a time when Sierra Leone was in deep waters.U sacrifice so much to safe lives,ooo oooo death yyyyyy!! Another hero,aaaaaaa God.Udat we go look up to again oooo.When we go get Dr Sekou Kanneh e kind na salone ooo ooo God.We go work without salary and when e get am back gee to poor people, buy food and drugs for patient.Thank u for a work well done Dr till we meet again. Aaaaaaa Papa God help we oooo oooo.