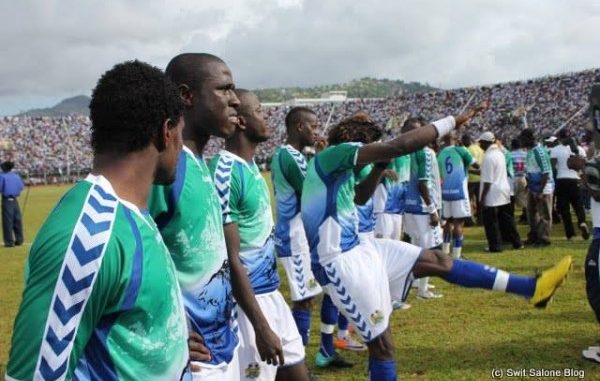 By AUGUSTINE KAMARA :
Witnessing Leone stars on home ground was not impressive enough to
repose confidence in them. The first half was impressive enough to
have put them ahead of the visitors. This was the half that showed
team work and control of the game. The referee robbed our boys of a
clear penalty against the visitors for some reason known to the
referee overruled it.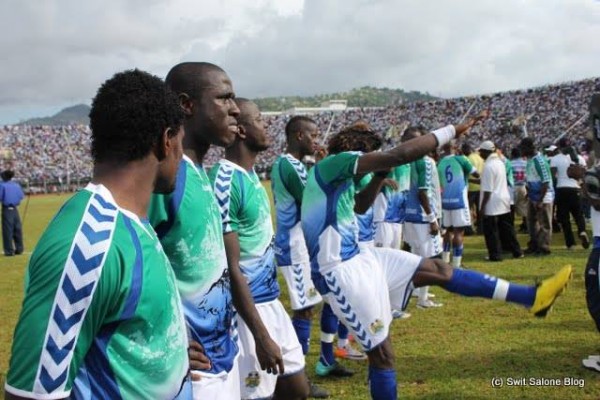 LEONE LEONE STARS (600 x 400)
The second half actually showed how dis-organized our boys were. There
was no team work and the visitors narrowly missed many chances that
would have seen them victorious.
I am not familiar with most of the
players or the new coach strategy, but whatever tutelage was given to
the Leone stars seemed poor. I am a strong advocate for our boys
playing in foreign teams. I think the coaches and trainers need to
look at teamwork other than individual skills. I might be wrong but
permit me to say that from the eye of a footballer and one that would
want to see victory for the Leone stars our strategy has to be
changed.
The Leone stars have to be more aggressive for goals than
just being defensive. More team work that requires a fast moving
forward is required than a midfield that depends on back passes to
their goalie. The goalkeeper did not have any threat except once in
the entire match but did show an acrobatic save that put him ahead for
placement in future matches.
I would say congratulation Leone stars
for qualifying into the next stage but more would be needed to raise
your standard to stay in the race.
The Willman.