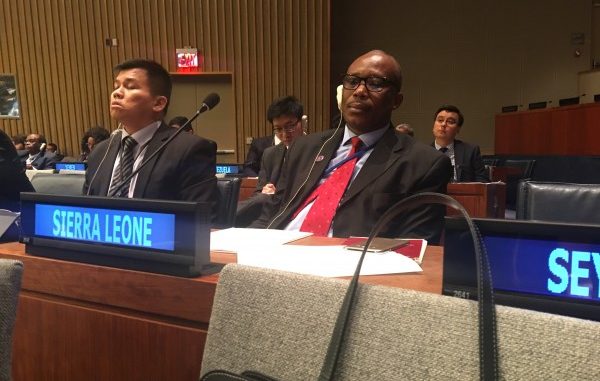 Sierra Leone now has another  very strong and authoritative voice at the United Nations. He is  H.E. Mr. Adikalie Foday Sumah, the new Permanent Representative and Ambassador, who took office just before the UN General Assembly in September. 
On Monday, Ambassador Sumah addressed the Special , Political and Decolonization Committee of the UN . It must be recalled that the Decolonization Committee was the UN Body  where the late Dr. Gershon Collier , Sierra Leone's first PR to the UN , after we became Independent in 1961 and were admitted to the world organization. distinguished himself as Chairman in the mid-1960s , and was very instrumental in the advocacy and efforts that led to  the granting of Independence to many African countries who were then under colonial rule.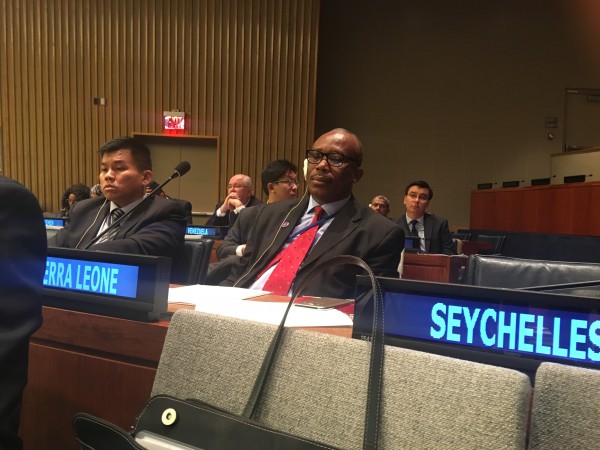 Dr. Gershon Collier and  Dr. Davidson Nicol–  who were among the first to lead Sierra Leone at the UN after Independence in 1961,  laid the marker for other Sierra Leonean PRs who  have also excelled at the UN,  like Ambassadors James Jonah, Professor Joe Pemagbi and Sheku Turay.
WE WILL BRING YOU THE FULL STATEMENT MADE BY AMBASSADOR SUMAH TO THE DECOLONIZATION  COMMITTEE LATER.