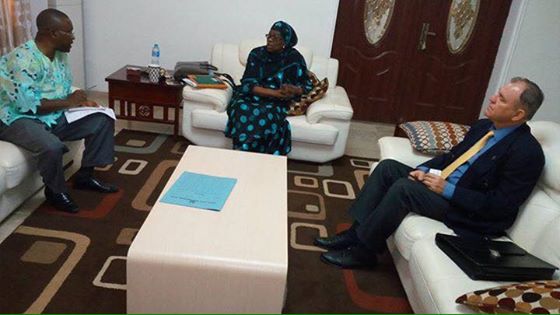 Sierra Leone's High Commissioner, Ambassador Haja Afsatu Olayinka Kabba meets with the Ambassador of Ukraine, H. E. Dr. Valerii Aleksandruk who is also accredited to Sierra Leone.
Both Ambassadors discussed bilateral relations.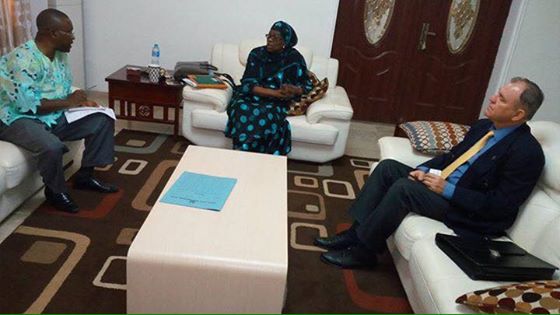 However, H. E. Ambassador Haja Afsatu Kabba spoke of the Economic, Trade and Cultural relations. She further told her Ukrainean counterpart of the stability of Sierra Leone with regards to Security and the conducive atmosphere of Investment. She also spoke of the Post Ebola Recovery and His Excellency President Dr. Ernest Bai Koroma's Agenda For Prosperity.
H. E. Ambassador Dr. Valerii Aleksandruk promised to strengthened and double the Scholarship program for Sierra Leoneans to continue their academic courses.
He also promised to look into two (2) of Sierra Leoneans Studying Medicine and incidentally left Ukraine because of the Security situation then in that country.
By: Alusine Mohamed Fofanah
Information Attache
Sierra Leone High Commission
Abuja, Federal Republic of Nigeria.