By Umaru S. Jah – Information Attaché, Germany
In an effort to support the successful implementation of the post Ebola recovery plan, Sierra Leone's Ambassador to the Federal Republic of Germany, H.E. Jongopie S. Stevens has embarked on a strategic diplomatic engagement with his Consuls across Germany and other countries of accreditation to promote the socio-economic development of the country.
With its main pillars focusing on immediate recovery and building national systems for resilience and sustainable development, Ambassador Stevens said the recovery plan can achieve its overall objectives if concerted efforts are made to mobilize, lobby and encourage both development partners and humanitarian agencies, to increase their level of support towards the country's development agenda.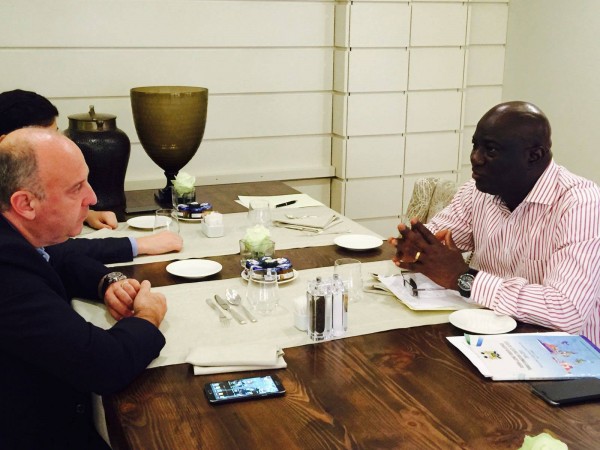 He believes that Sierra Leone's Missions in collaboration with its consulates should take the lead in identifying meaningful development partners abroad. This is why he has taken it upon himself to effectively engage his Honorary Consuls/Consuls General in what he described as 'Economic Diplomacy.'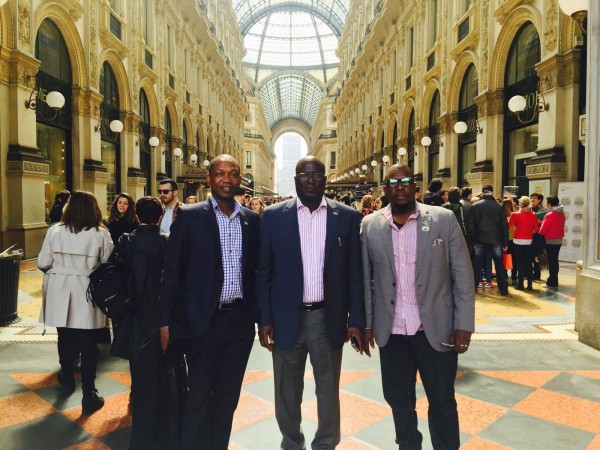 Ambassador's first visit in this regard was to the Sierra Leone Honorary Consul General in Milan – Italy, Mr. Allesandro Rosso. Fruitful discussions aimed at, among other things, lobbying for development assistance projects and mapping out strategies in relation to promoting investment programmes in the country were held.
He singled out the health sector as a key among the areas that needed urgent intervention, and further encouraged Dr. Rosso in Milan to engage potential health partners for assistance in that direction.
Ambassador Stevens said his visit to other Consuls in his areas of accreditation is imminent, focusing on other sectors mainly agriculture, energy and infrastructural development projects.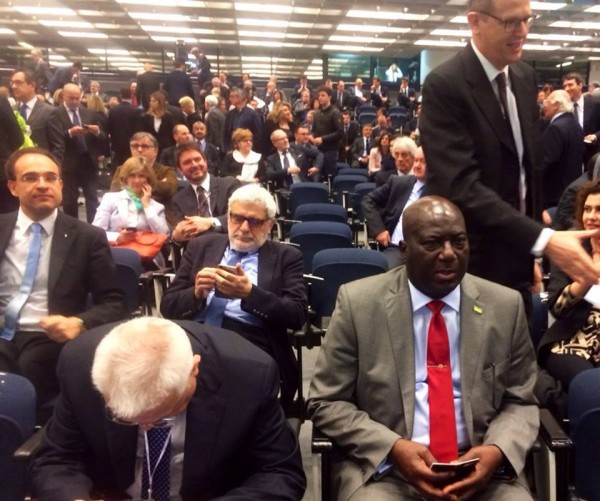 Responding, Mr. Rosso welcomed the Ambassador's initiatives and promised to work tirelessly in promoting the country's interest. He disclosed plans to organise a meeting with senior health officials and humanitarian agencies in Milan, inviting Sierra Leone's Health Minister, Dr. Abu Bakar Fofanah, to discuss specific areas of interest in the health sector.
In another development, the Ambassador witnessed the International Wine Festival in Verona, Italy, with over four thousand exhibitors across the country. Inaugurated by the President of the Republic of Italy, H.E Sergio Mattarella, the event provided a unique opportunity to build a network of contacts for business partnership.
During the event, Ambassador Stevens engaged Italian entrepreneurs and manufactures who are keen to explore the business potentials in Sierra Leone.
It could be recalled that Sierra Leone had made considerable progress towards a number of the Millennium Development Goals, including the health sector, prior to the Ebola outbreak. But the emergence of the outbreak has turned the clock back, causing substantial human sufferings, deaths and economic degradation.
Despite the fact that the disease has been eradicated and business activities have returned to normalcy, Sierra Leone is still faced with enormous challenges in its socio economic recovery process.
With the continued and sustained commitment of the government of Sierra Leone and its development partners, indications are rife that the recovery process will yield fruitful dividend.