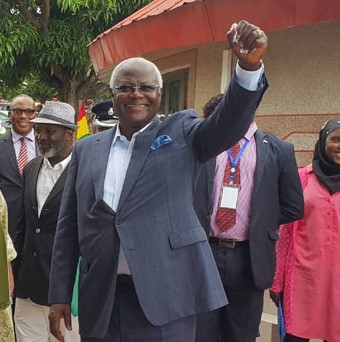 APC is Very Concerned About the People
By Ranger
Contrary to reports doing the rounds in social media insinuating that the current government of the All People's Congress (APC) party does not care about the welfare of its people, the reality is that there has been no government before the current APC Government which has demonstrated more care and devotion to the welfare of the general masses.
The recent rise in the price of fuel and accompanying rise in the cost of transportation is now being taken by the opposition to mislead, misinform and misguide the ordinary Sierra Leonean.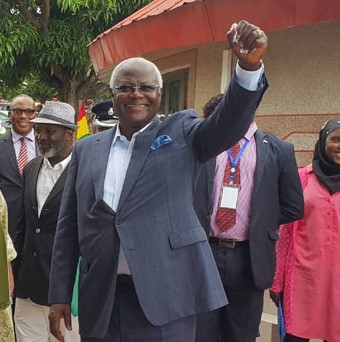 The reality of the matter is that because the government deemed it fit to remove fuel subsidy should not be the reason for elements in the opposition to use it against the APC Government because had they been in the APC's position they would either have done the same or worse.
However, the fact of the matter is that as Sierra Leoneans we should be aware that since the APC came to power there has been no significant rise in transport fares. Government buses have a fixed price of Le1,300 (one thousand, three hundred Leones) pole to pole. At the same time, it is worthy to note that the price at which petroleum products now stand makes it at an equilibrium with our neighboring countries of Guinea and Liberia and therefore, the issue about smuggling of fuel would no longer be a matter of concern because there would be no need to smuggle as the price is the same across the three countries in the sub-region.
Another issue which Sierra Leoneans must take into consideration is the fact it is the commuters themselves who have given the owners/drivers of commercial vehicles to raise the price of transportation because they had been used to willingly pay double the amount for a single round trip and thus the drivers have been encouraged and are now used to this habit; and so commuters also have a role to play in ensuring that they discourage such habit in future.
However, the position of the government is that the government is doing all it can to ensure that it balances the equation by bringing in more buses to alleviate the plight on consumers and at the same time it is contemplating introducing free bus service for school children across Sierra Leone.
It could be recalled however that there was a time when the cost of fuel dropped and this drop affected the cost of goods and services in like manner. The government is also looking forward to a drop in the cost of fuel on the international market which would also impact downwardly on the cost of goods and services in the country.
Meanwhile, the government is calling on all Sierra Leoneans to remain peaceful or to convey their grievance with regard the above issue lawfully using the constitutional process.