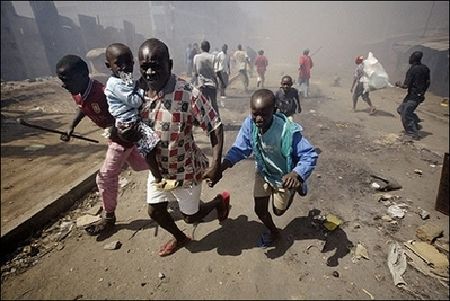 Anti-Violence Movement Sierra Leone
Press Release
Civil Society Groups must Stop Inciting Political Unrest and Bigotry.
As a result of the recent increment in Fuel Pump Price in Sierra Leone.
The Anti Violence Movement was engaged in consultations and dialogue with the general public and have therefore been reliably informed that the rumours of the illegal demonstration was smeared by a politically motivated Civil Society Network called the Renaissance Movement.
This group is notable for their regular circulation of social media derogatory and anti government propaganda for a regime change.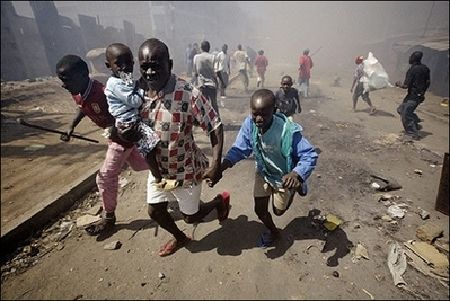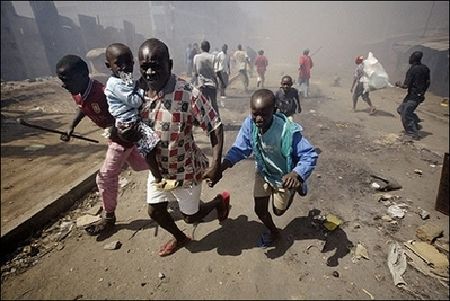 We are strongly disappointed and unsatisfied with actions and utterances from such group to frame and misinform the public to stand against the policies of the government.
This frame was awry and has the tendency to create mayhem.
CSOs are no longer Neutral nor Objective in handling national issues without any sign of hate speech and politically motivated words.
As a citizen you have the right to express your fundamental right to belong to a political party rather to disguise as a civil Society activist.
A credible and outstanding organisation creates possibilities to engage and dialogue with government and stakeholders to profer solutions on national issues for a peaceful resolution.
Renaissance Movement have proven to be biased and micro managed by some over ambitious politicians with a false pretense purporting to seek the interest of the general public.
We totally condemned the violence perpetrated by school going children on Wednesday 16th November 2016 destroying vehicles and properties as a result of the proposed illegal demonstration by Renaissance Movement.
Sierra Leone is a peaceful country with intelligent and law abiding citizens that believes in peace and human rights.
However anti violence movement have recommended to the government to see reasons to reduce the pump price which have been our normal approach in handling fuel crisis in Sierra Leone.
Further more we are calling on the Sierra Leone Police, Ministry of Youth Affairs and Parliament to investigate and verify the legitimacy, membership and activities of the Renaissance Movement in due course.
Long live democracy
Say No To Violence
©Anti Violence Movement Sierra Leone