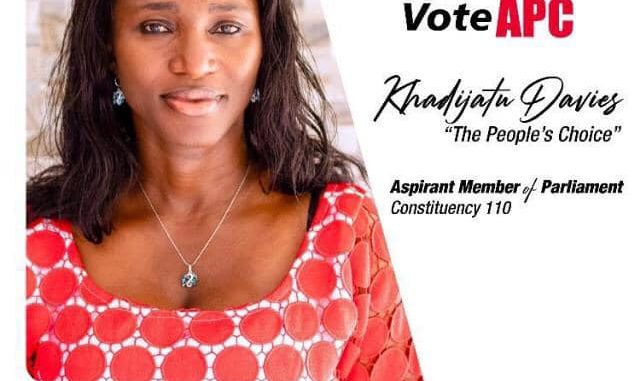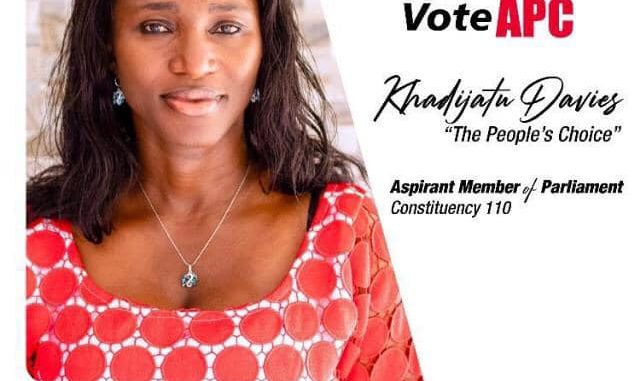 PRESS RELEASE‼️‼️
🛑APC Western Area Region – Constituency 110 Bye- Election!!!🛑
The All People's Congress Party Western Area Region wishes to thank all our supporters, polling agents and comrades of the APC for voting the people's choice, Hon. Kadie Davies of Constituency 110.
We want to heartily register our deepest appreciation to our membership for the love, resilience and solidarity towards ensuring democracy prevails inspite of the persistent intimidation and harassment of us all. This show of determination and fearlessness is a moral booster to all Sierra Leoneans as it reiterates the fact that we(Sierra Leoneans) cannot be silenced and remain confident that we will unite to ensure we peacefully protect and make full use of our civic rights. Today, the valid votes counted and the RRF forms are in and we can say we registered a great success in re-electing our candidate *(Hon. Kadi Davies)* back to the House of Parliament for the second time.
Based on preliminary results collated on the signed RRF forms, it is evident that Hon. Kadie Davies has registered a significant win in the just concluded Constituency 110 bye-election. As law abiding citizens, we would like to use this medium to state that the official and certified results will be announced and released by the National Electoral Commission (NEC). It is also important that we inform Sierra Leoneans that the serial numbers of the RRF forms were available. We therefore count on the National Electoral Commission (NEC) to publish the exact results as any attempt to tamper with the choice of the people will be unacceptable and a clear show to everyone (including our international moral guarantors) that we have been disenfranchised.
Once again, the All People's Congress Party Western Area Region thanks all those who came out and cast their vote for the party.
Long Live APC
Long Live Sierra Leone
©APC Western Area PR Team