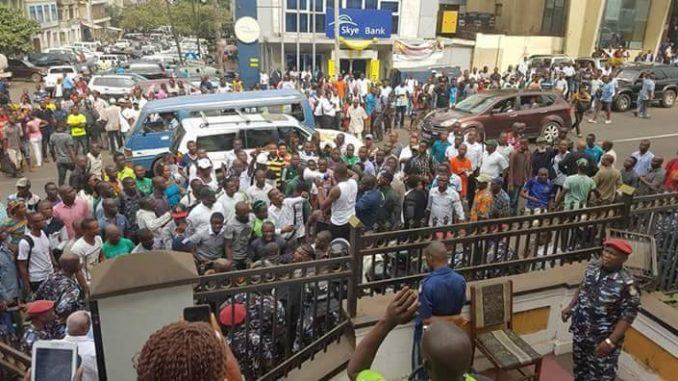 The Appeals Court ruled on contempt allegations against SLPP leadership yesterday regarding their response to a June 5 court order voiding constituency-level elections in 39 constituencies.
The SLPP's National Executive Council (NEC) re-ran these constituency elections on Wednesday, but also lower level elections for zonal, section, and chiefdom representatives. The plaintiff's attorney, Banja Tejan-Sie, argued that these actions are contrary to the appeals court ruling, which they believe clearly instructed the NEC to only re-run elections at the constituency level.
The three judges, led by Justice Reginald Fynn, ruled that they refused the allegation of Contempt of Court, but did find the SLPP's interpretation to be outside the scope of their June 5 Court Order. In response, they ruled that all election reruns conducted on Wednesday to be null and void.
"Our orders were directed at the constituency level elections," Justice Fynn said. "Any ambiguity should have been rectified by the dates cited in the decision."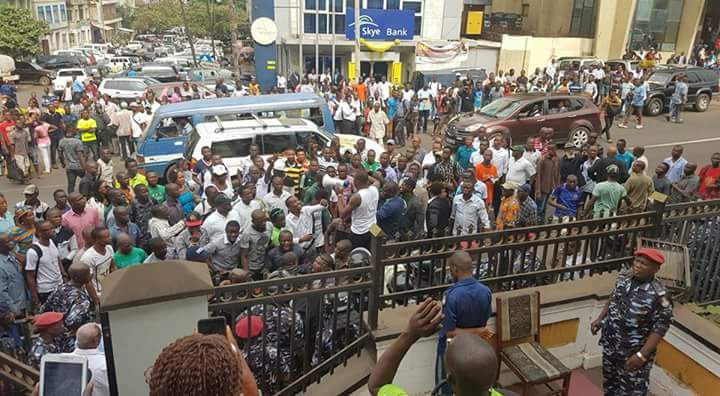 In the June 5 Appeals Court decision, they specifically nullified all elections held on 26th November and 3rd December 2016 in the 39 constituencies. The only elections held on these dates were at the constituency level, a distinction the judges believed left no ambiguity about the integrity of zonal, section, or chiefdom election outcomes.
The SLPP's attorney, Umaru Koroma, argued during proceedings that the constituency elections could not be re-run without also re-running elections for the lower level representatives who vote for their respective constituency leaders. They maintained their actions were in full compliance with the Appeals Court ruling and denied any charges of contempt.
The plaintiffs – three SLPP members, brought the original suit against SLPP leadership and the NEC citing irregularities in the rules used to conduct lower level executive elections. Only one day after the Appeals Court ruled in their favor on June 5, the three men were expelled from the Party. When the judges asked for an explanation for the expulsion, Koroma said the Party had been intending to expel the members far before the court ruling due to multiple complaints by Party members. Koroma did not elaborate on the specifics of these complaints.
Justice Fynn strongly condemned the SLPP's decision to expel the members in what they considered to be retribution for bringing litigation against the Party. He called the move "oppressive" but stopped short of ordering any legal repercussions.
The judge's ruling confirms the integrity of the original zonal, section, and chiefdom election results, but leaves constituency appointments empty in these 39 constituencies.
CULLED : KTV