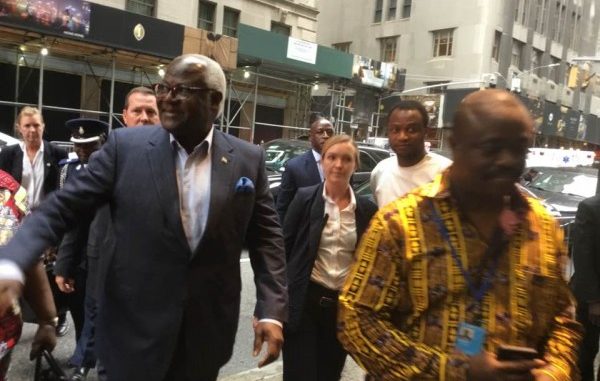 Today will be one of the busiest days for President Ernest Bai Koroma who is in New York to attend the 71st Session of the United Nations General Assembly.
This morning, the President and the First Lady will attend the welcoming reception in honor of Heads of State and government, Vice-Presidents and Crown Princes /Princesses and their spouses hosted by the Secretary General of the UN, Mr. Ban Ki-Moon, and his wife, Mrs. Ban-Soon-Taek.
President Koroma will then attend the General Debate at the UN General Assembly Hall where U.S. President Barak Obama will be the second speaker of the day.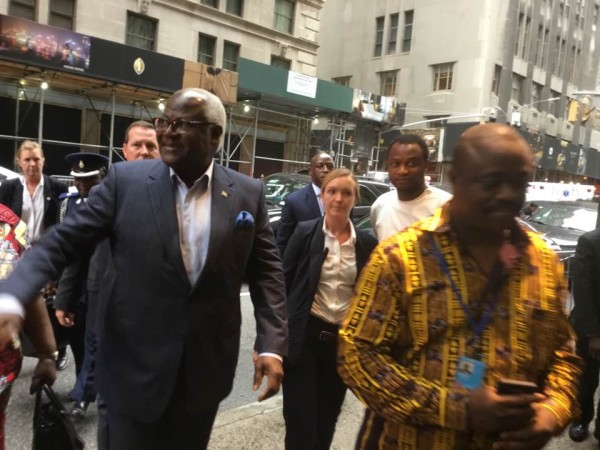 Another program the President is expected to attend includes the ECOWAS Heads of State meeting requested by the Chair of ECOWAS, President Ellen Johnson -Sirleaf who will be giving a briefing on developments on the situation in Guinea Bissau.
In the afternoon, there will be a luncheon in honor of the Heads of State and government hosted by the UN Secretary General.
Though yet to be confirmed, President Ernest Koroma is supposed to have a bilateral meeting with the Rt. Hon. Patricia Scotland, QC, who is the Secretary General of the Commonwealth.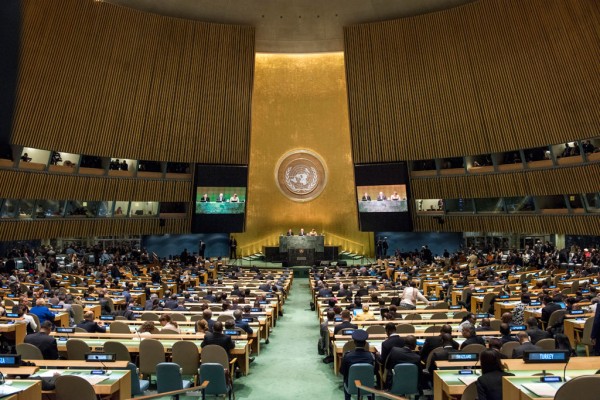 THE START OF THE GENERAL DEBATE
Later, the President will have a meeting with the CEO  of the Millennium Challenge Cooperation ( MCC).
The President has also been invited to a High-Level Event on the margins of UNGA 71  to celebrate the fifth anniversary of the Open Government Partnership (OGP ) ,  hosted by President Jacob Zuma of South Africa , Executive Director of GESOC , President of the French Republic and Vice-President and Managing Director of the World Resources Institute incoming chairs
In the evening, President Koroma will attend a reception for Heads of State and their spouses , hosted by President Obama.