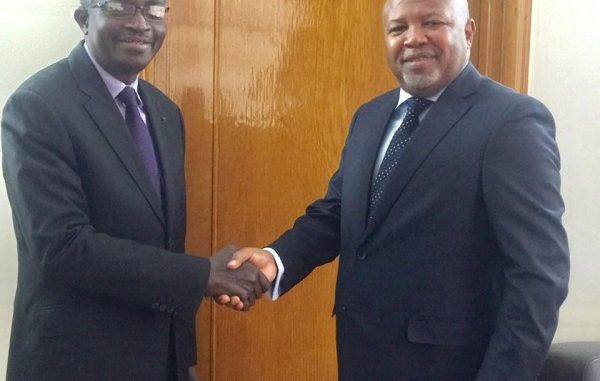 Sierra Leone's ambassador to China on Thursday 17th November, 2016, said, stronger collaboration and exchange of ideas will help in lifting bars of cooperation ties with Benin not just at the level of diplomatic relations, but at people-to-people exchanges as well.
Speaking during a courtesy call on him by Benin's new ambassador to China, Ambassador Alimamy P. Koroma said, both Benin and Sierra Leone have enjoyed long standing ties of friendship and cooperation that should be built upon by both envoys in China.
As representatives of their governments in China, Ambassador Koroma encouraged his Benin counterpart to always count on his support especially in the area of exchange of ideas.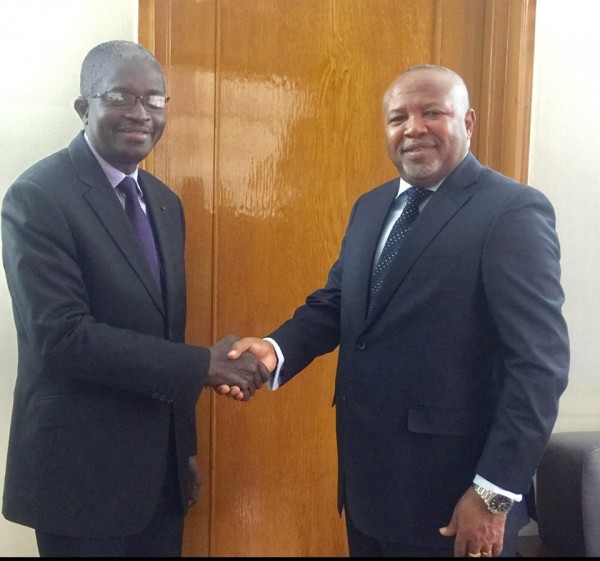 Ambassador Simon Pierre ADOVELANDE thanked Ambassador Koroma for receiving him, also emphasizing the need for joint collaboration on their various efforts as ambassadors.
He said, his arrival in China was one that would help him gain new experience.
He said further that there are a lot of expectations from his country and was therefore looking forward to whatever support is available if he were to succeed in his new assignment.
"I have strong expectations from the Sierra Leone Embassy towards my new job especially in exchanging ideas", he concluded.
John Baimba Sesay
Information/Press Attaché
Sierra Leone Embassy
People's Republic of China