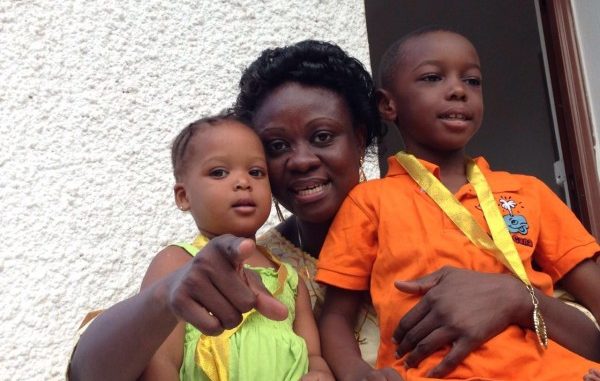 My friend Samuel Serry of Gbonkolenken Chiefdom came over to my house to collect the trophies I am donating for the Gbonkolenken football finals this weekend. He came with his utterly delightful children with whom I hung out on my front porch.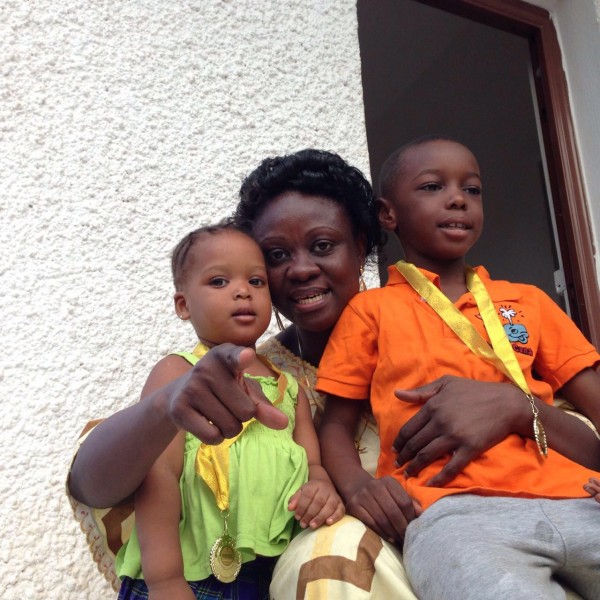 Many say this proposed minister is a natural with children – of all ages. Accompanying this update are also selfie-stick photos which were taken 3 weeks ago on Saturday March 5th 2016 when I did my usual annual lecturing of children to celebrate International Children's Day of Broadcasting.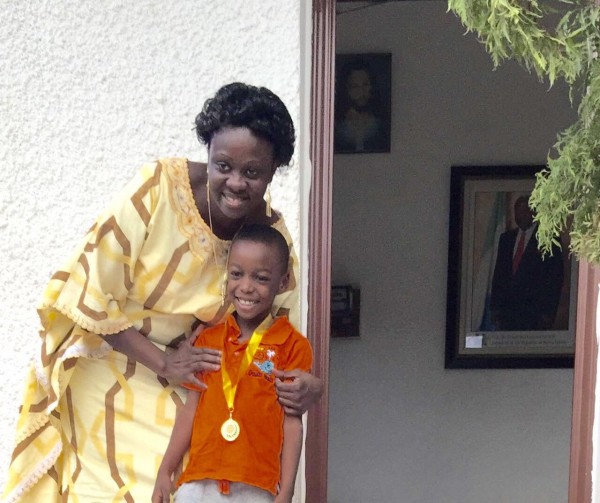 If approved by Parliament, I intend to raise the profile & wellbeing of Sierra Leone children. I will have only a short time before the next general elections but I will do my best.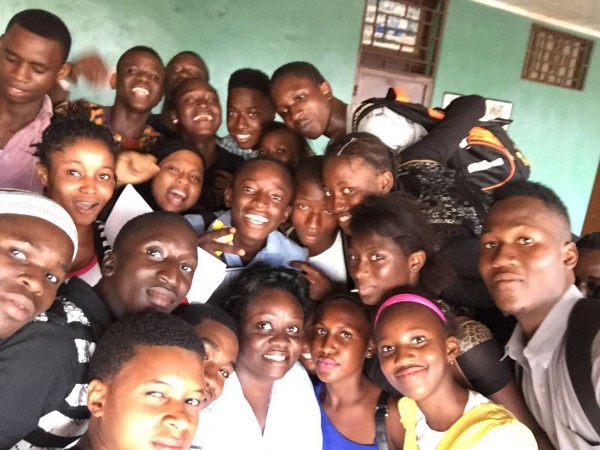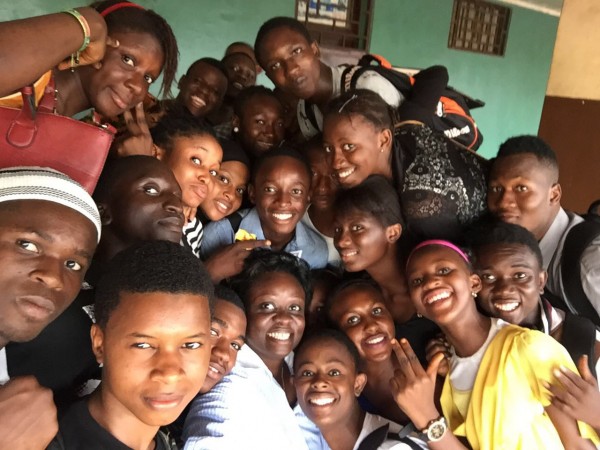 "If approved by Parliament, I intend to raise the profile of Sierra Leone children; increasing chances of making them enjoy their rights to live in a safe environment and with as much educational and medical support as the State can provide within reason. The children of Sierra Leone deserve nothing less because they are the real future".
~ Dr. Sylvia O. Blyden
Designated Minister of Social Welfare, Gender & Children's Affairs.