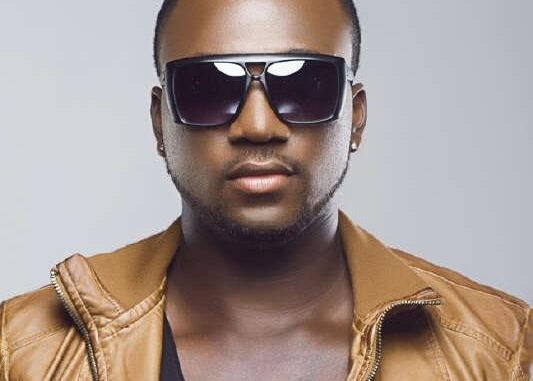 COCORIOKO REPORTS
Sierra Leone's most celebrated musical artist and rapper, EMMERSON BOCKARIE , has stirred the hornet's nest once again. He has produced a new song that demonizes the ruling Sierra Leone People's Party ( SLPP) Government of President Maada Bio , to the surprise of supporters of opposition parties in the country.
Though Emmerson had famously sung the BORBOR BELLEH music that helped sink the previous SLPP Government in 2007, members of Sierra Leone's opposition parties, especially the All People's Congress ( APC ) had perceived him as a sympathizer of the SLPP because of destructive songs he produced against the APC during its rule in 2007 to 2018.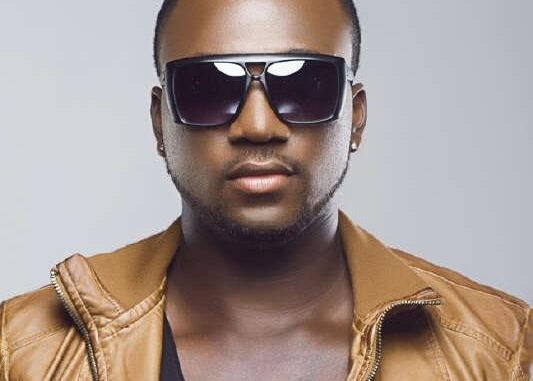 The APC had not stayed in power for two years when Emmerson released YESTERDAY BETTEH PASS TIDAY , which created the feeling that Life was better under the SLPP than during APC rule , which APC supporters perceived as too hasty and too early to deliver such judgement on the then new government. Many APC supporters accused Emmerson of being on the payroll of the then opposition SLPP. Emmerson followed it up with ADEBAYOR during the middle part of the APC rule —A song that levied accusations of massive corruption against the then ruling APC.
When the SLPP returned to power in 2018 and began messing up, APC supporters condemned Emmerson's silence , but whatever misgiving they had against Emmerson has been dispelled by his latest song, which is a stinging attack on everything that is wrong with SLPP rule, including corruption, tribalism, human rights abuses and abuse of the constitution.
Sierra Leone being an interesting country, the very supporters of the SLPP who were hailing Emmerson yesterday when he sang against the APC are now condemning him, while APC supporters who antagonized him are now praising him., though some APC supporters thought that Emmerson omitted the killings at Pademba Road Prisons, Tombo, Lunsar and Makeni by Mr. Bio's security operatives and accuse of him of not going deep enough.
Whatever it is, Emmerson's song had a heavy landing and stirred the political hornet's nest .
WE BRING YOU DIFFERENT VIEWS EXPRESSED BY COMMENTATORS IN THE SOCIAL MEDIA
____________________________________________
Emmerson Bockarie – A civil society activist, an artiste, critique, poet and above all a patriot.
By Karim Bah
Emmerson Bockarie's Koknat Ed (Coconut Head) track is a mid-term report on the 2.4- year presidency of President Julius Maada Bio.
This report is the best mid-term report Emmerson has delivered so far since he came to the limelight. Usually he waits for the second term to deliver a knockout blow that sends a govt packing. This time the mid-term repirr is no powerful, it has the capacity to send JMB's Government packing in 2023 or earlier if things continue get worse.
This mid-term report is also the most feared report. No other civil
Society Afro-this Afro-that Barometer report is more anticipated and feared like this one. His assessment is like no other.
Even better it doesn't need any sensitization meetings. Emmerson, who is also a civil society activist we must say, has the capacity to summarize what is in the minds of the suffering majority in one song in a way that the pro-Govt and even pro-opposition CSOs cannot. He does it so powerfully, he grinds the multi-million dollar propaganda machine of the government to a standstill.
He's a credible voice who has etched his name in the History books for ever comparable late journalist Olu Awoonor-Gordon's (written words) and Fela Kuti of Nigeria's spoken words. His mastery of the Krio language, the language of the people, the ability to utilize imagery, symbol, metaphor and other literary devices, makes him also one of the greatest poets of our time.
Imagine how much writing and talking we have done to put some sense into this government's Koknat (Coconut) skull, entreating them to change direction, but no. They keep doing exactly what the Kokobehs did that made us all so angry with them, while telling us "we are focused". Focused, yes, but on the wrong things. Can you Imagine Koknat Ed VP saying in Port Loko that we don't have any problems here? That the only problem is that they must be given chance to rule? Imagine that word. As if opposition is not part and percel of democracy. Extolling Alpha Kanu as a model of Good politician we must all follow. A man lacking in any principles and integrity? What an insult from a Koknat Ed Vice President. What is more is that such Konat Ed statement coming from someone with a PhD in Political Science. This tells us norto PhD dae make country oh. Sincerely to the suffering people can help.
What about JJ Saffa's Koknat Ed IMF/World Bank Economic policies which has caused so much poverty and misery for over four decades but he continues implementing them with child-like enthusiasm.
Another koknat Ed idea is the Lungi Bridge. Who came up with such an idea at this stage? But they will not listen. Many of us have told them the Lungi Bridge project is as misplaced as the Mamama Airport project of Kokobeh.
In short, Emmerson is many things – a true patriot who puts nation above region, ethnicity and other forms of parochialism. He's a civil society activist who speaks truth to power fearlessly and consistently. He's also a wordsmith, a poet, perhaps the greatest poet of our time.
We de pray leh God gee am long life en welbodi for we.
____________________________________________________–
My Reaction To Emmerson's New Song.
By Sankara Kamara
I love Emerson's new song. Some of the themes in the song are police brutality, political negligence, cronyism as seen through the president's penchant for disproportionately employing his friends, and the First Lady's unguarded comments which tend to promote mob justice. These are valid points, and I salute Emerson for highlighting them. May God bless Emmerson for being consistently patriotic.
On the other hand, I DISAGREE with Emerson's trivialization of the SLPP's free educational program. Despite its imperfections, President Bio's free educational program is a giant stride towards national development. In a country where APC deliberately kept the population in the DARK by discouraging enlightenment and fostering illiteracy, the introduction of free education should be seen as a step in the right direction.
Besides, MASS POVERTY is so severe in Sierra Leone that President Bio's FREE EDUCATION campaign went to the poorest of the poor as a welcomingly PATRIOTIC sweetener that should be embraced, despite its shortcomings. The longest journey begins with a single step. In accordance with that premise, President Bio's free education initiative can be improved by future administrations, if led by sober-minded leaders. We need to start somewhere, and despite its shakiness, the president's free education initiative is the first step towards a long-cherished, national objective. May God bless Sierra Leone.
By Sankara Kamara
THE EMMERSON SONG
I have spent the whole night listening to Emerson's new song: Coconut 🥥 ade. To those who have questioned his loyalty to the state, to those who thought he had compromised for remaining quiet he has just released the song that proves all your allegations baseless and unfounded. The song evaluated our actions as young People and the actions and inactions of the current government. He Examines how the politics of revenge has affected our progress as a nation and as a people since independence.
We have seen why he was quiet! He needed to observe well and package his songs well! This is a well researched song as he chronicled all the concerns of the people in this one song.
This is a huge opportunity for the ruling party officials to rethink, replan, reposition and relaunch their strategies to delivering on their promises as enshrined in the People's Manifesto. This is a time to re-examine the development strategizes of government.
I will therefore admonish that government officials take their time to listen to this song. This is an eye opener! This is the latest audit report in town of the New Direction administration. How well has government delivered In the area of maintaining discipline? Do we now have men going to work on time? Are our government officials still using government vehicles during unofficial hours? If yes then we must know we are loosing the war on restoring discipline in government circles. The people voted for a Soldier (a disciplined person) but in this song Emerson is asking where is the 'Soldier' in our President? We expected to see a man that will win the war against indiscipline.
Anyways another area which he mentioned is the war on corruption. The president declared three democratic wars and one of those is the war on corruption. It is clear that Francis Ben Kaifala and his team have the government support to curb corruption. He has done extremely well! But Emerson in his Coconut 🥥 Ade song calls on Ben. He says he is running after the cockroaches and has no time for the kpakuis. This in simple English means he is concentrating on petty corruption and leaving out grand corruption. And to win the war against corruption, we have to concentrate on eliminating both grand and petty corruption. Is the Chinese rice 🍚 saga a lost opportunity?
The ministry of agriculture is being assessed by Emerson in this song. We have invested so much in agriculture where is the result? Have we been able to produce enough food to address the problem of food shortages? What about the issue of land grabbing and naming places in the country base on party lines?
The ministry of education is also under scrutiny. Emerson is challenging government officials to send their kids to the government schools so they too will benefit from the free quality education provided they believe quality has been introduced in the education sector.
Emerson further asked if we are not tired of the stupid fights between parties, regions and tribes. We have been used over the years in the name of fighting for our political parties and regions. How has this helped in anyways? How has that translated to change in the lives of young people? This fight is not ours! What we should concentrate on as young people is coming together and work as a team to effect the change we all believe in and dream of. We all get coconut 🥥 Ade. We have been involved in this fight for too long! We fight for our parties and our regions base on what is sold to us by our politicians. In the process young people have suffered in the hands of the law. As young people this is the time for us to rethink. Is it worth dying for a politician? Mek we tire with fool fet bra!
Emerson also reminds the government that time is running out. The people have elected President Bio and his team because they expected a new direction in the political gymnastics of the country. He was elected because he promised workable solutions to addressing the many problems of our country. A credible team of persons with ideas to transform our economy for the good, addressing the youth problems especially youth unemployment and the many solutions offered to addressing our many challenges we have not seen in action and time is fast running out. The government therefore needs to relaunch its strategy if it should win the many democratic wars. There is no room for excuses anymore. We need tangible results on the ground. Time is fast running out. Time for government to re-examine, replan, re-strategize, and relaunch its programs and policies for the development of the motherland.
He also lamented on the issue of job creation. He asked a rhetoric question as to whether jobs are awarded on merit, competence and excellence or given to people who are friends of the President. This is a question and must be looked into deeply. Search your conscience to know exactly how jobs have been given out to persons. Time for rethink.
He made it clear that things are so very difficult. Promises of fixing the economy- how policies on fixing the economy have trickled down to the people? We need to put polices in place that will positively influence the lives of the people. This song is not just one for reflection by the ruling party but our youth and even opposition party members. Do we only have solutions to our country's problems when we are in opposition? Do we suddenly become bogus and full of pride when in power and very humble when in opposition? Do we only see things as wrong when in opposition and embrace those things as excellent when in power? I'm still listening to the song!
👩🏽‍🦯 King Alfred the Great