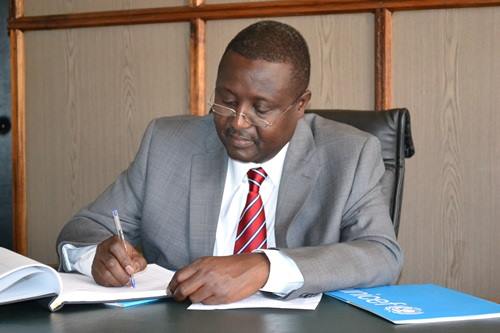 NEWS NOTE
 New Country Representative of UNICEF arrives in Sierra Leone
FREETOWN, 10 August 2017 – The new Representative of UNICEF in Sierra Leone, Dr Hamid El-Bashir Ibrahim, has been officially received by the Government of Sierra Leone at a meeting to present his credentials to the Minister of Foreign Affairs and International Cooperation, Dr Samura M. W. Kamara, on Monday 7 August.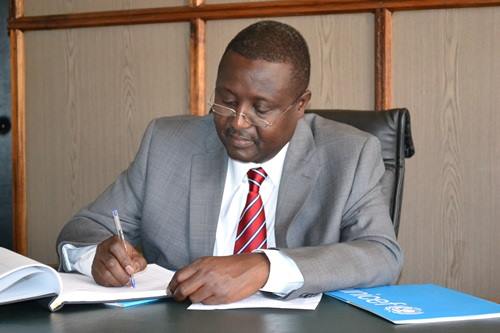 Dr El-Bashir, a Sudanese national, was previously the UNICEF Representative in Eritrea (2009–2013) and Zambia (2013–2017), and has worked for UNICEF in many different countries since joining in 1995. Before this, Dr. El-Bashir served as Assistant Professor of Anthropology at the University of Khartoum from 1988-1995. He is married and has four children.
"It's a privilege to serve the cause of women and children in Sierra Leone and I'm really excited about working with the Government and partners over the coming years as we work for the sustainable development of the country," said Dr El-Bashir. "With the amazing work already done as part of the post-Ebola recovery, I think we're in a good position to bring about life-changing improvements for the children of this country."
Dr El-Bashir takes over from Mr. Geoff Wiffin, who served as UNICEF Representative in Sierra Leone from 2015 to 2017.
###
You can download photos of the meeting and Dr El-Bashir at this link.
About UNICEF
UNICEF promotes the rights and wellbeing of every child, in everything we do.  Together with our partners, we work in 190 countries and territories to translate that commitment into practical action, focusing special effort on reaching the most vulnerable and excluded children, to the benefit of all children, everywhere.
For more information about UNICEF and its work for children, visit www.unicef.org.
Follow UNICEF Sierra Leone on Twitter and Facebook
For more information, please contact:
Issa Davies, UNICEF Sierra Leone, Tel: +232 76601310, idavies@unicef.org