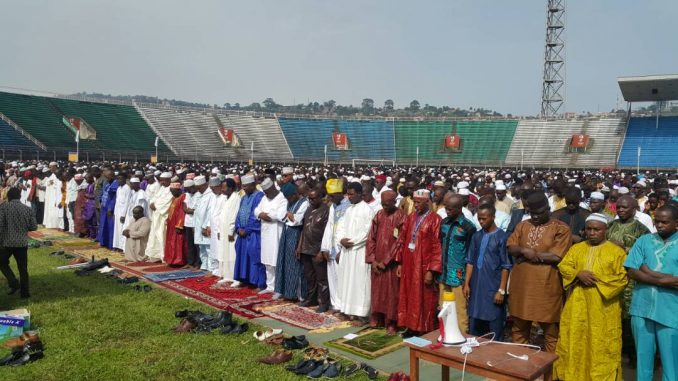 Yesterday Sunday June 25 was Eid-Ul -Fitri and muslims marked the occasion by assemblying in mosques and public playing grounds and stadiums to pray to mark the end of their annual 30-day fasting , known as the Ramadan Season .
Since yesterday was a Sunday, today is a public holiday throughout Sierra Leone to celebrate the occasion.
Throughout the day yesterday, Sierra Leone muslims treated social media participants with pictures of themselves , families and fellow muslims, beautifully dressed in their traditional "Pray Day"  Clothes going to prayers , or at the praying grounds or during the celebrations.
As usual, muslims bought new clothes for the prayers and activities, which included the killings of rams, visits to families and feasting. Others exchanged gifts and food .
WE BRING YOU A PICTORIAL OF THE EID CELEBRATIONS YESTERDAY :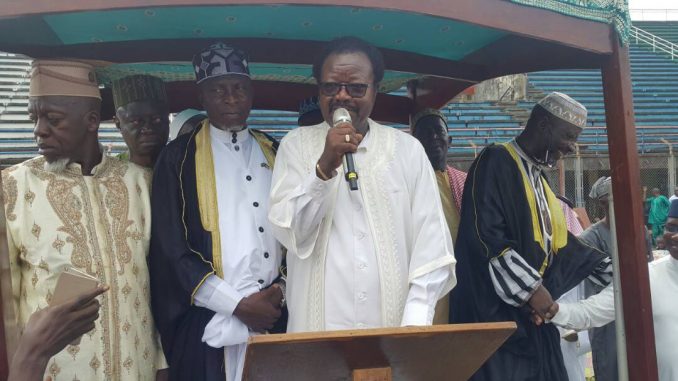 VP VICTOR FOH ( WITH MICROPHONE ) ADDRESSING MUSLIMS YESTERDAY AFTER PRAYING WITH THEM AT BROOKFIELDS STADIUM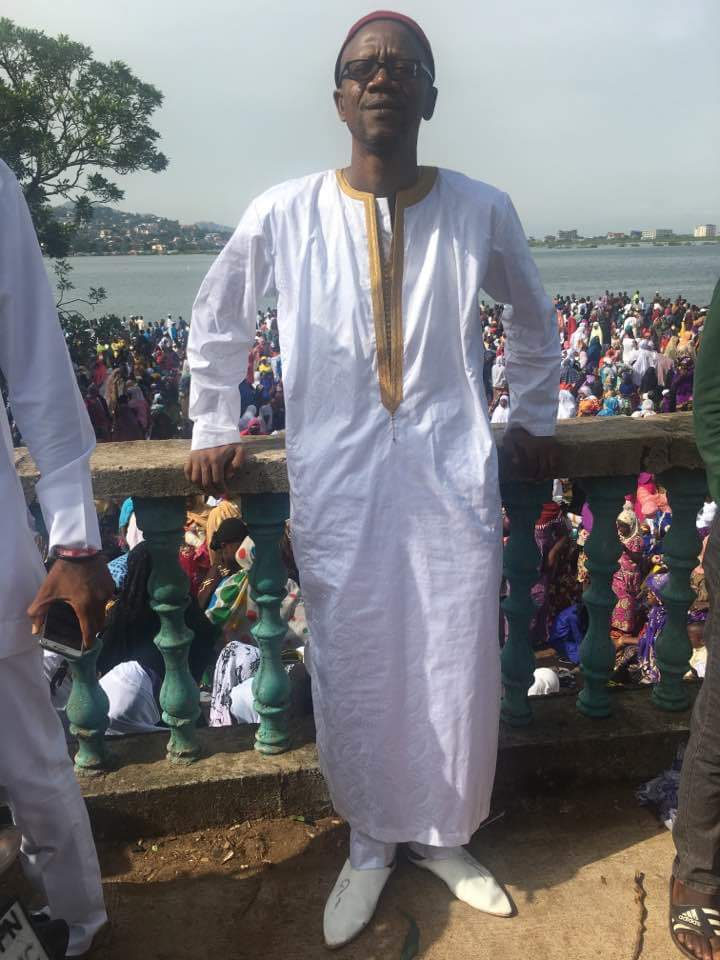 MINISTER OF STATE, FOREIGN AFFAIRS ( 1) , DR. MOHAMED SESAY SEEN HERE AFTER ATTENDING PRAYERS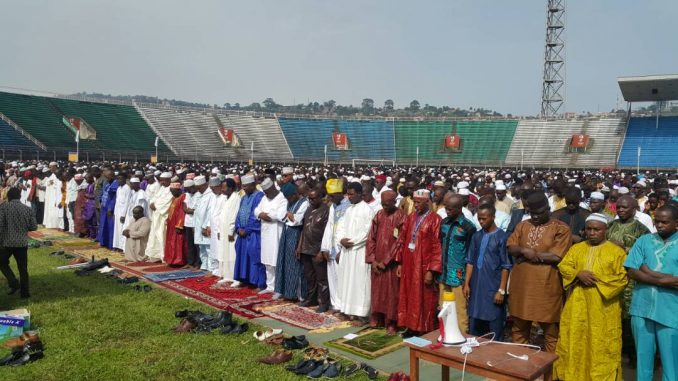 MUSLIMS PRAYING AT BROOKFIELDS STADIUM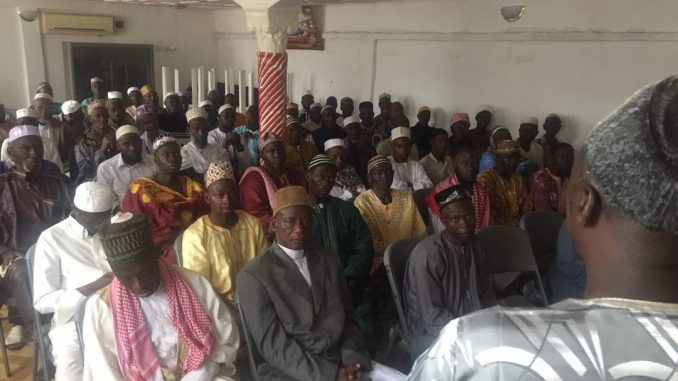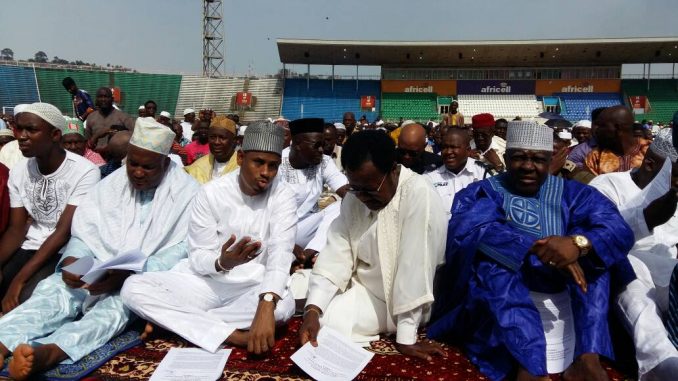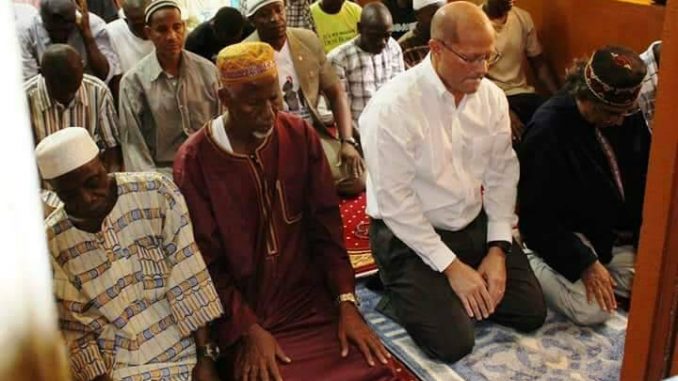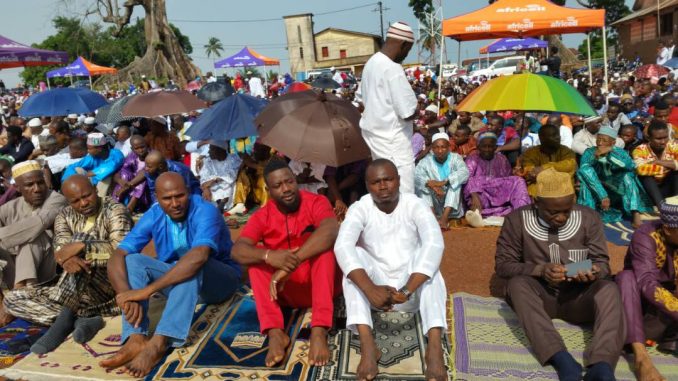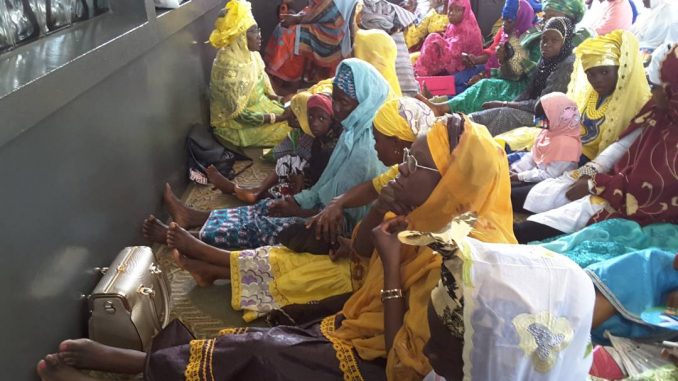 MINISTER OF SOCIAL WELFARE, GENDER AND CHILDREN'S AFFAIRS DR. SYLVIA BLYDEN (WITH GLASSES ) PRAYING WITH MUSLIMS