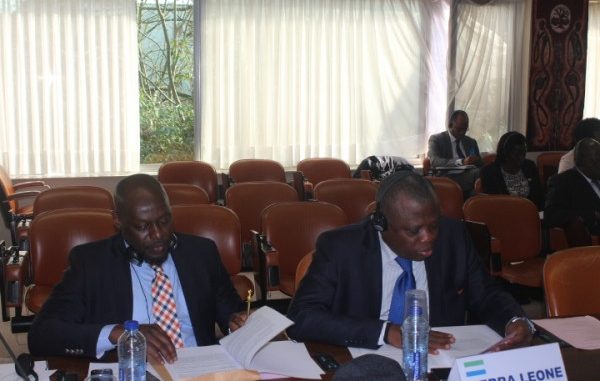 The Sierra Leone Parliamentary delegation to the African, Caribbean and Pacific (ACP) Group of States and the European Union (EU), led by the Majority Leader of Parliament and Head of Government Business, Hon. Ibrahim Rashin Bundu have participated in the 41st Session of the ACP Parliamentary Assembly and the Inter-sessional meetings of the joint ACP/EU Parliamentary Assembly from March 15-18 in Brussels.
At the joint ACP/EU Parliamentary Assembly, the delegation, which also comprises of Hon. Alpha Babatunde Lewally, Hon. Helen Kuyembeh and Clerk of the delegation, Mohamed Koroma deliberated on pertinent issues on migration between ACP and EU Member States – causes, consequences and strategies for common management.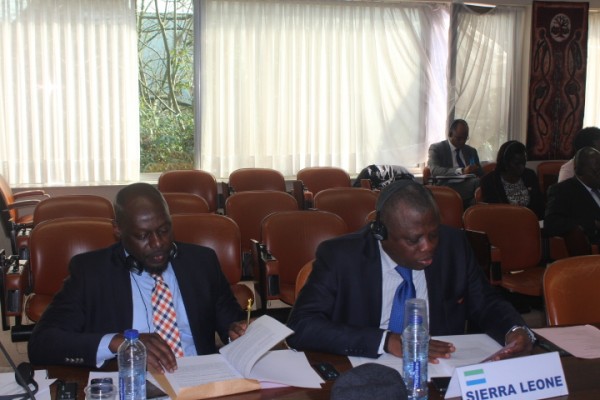 Other issues discussed centred on how to eradicate Female Genital Mutilation; the future of the ACP-EU partnership after 2020; the Zika crisis and its impact on ACP countries; brain drain in the health sector and the potential impact of the 21st session of the conference of the parties to the framework convention of the United Nations on Climate Change (COP 21) on the EU and ACP countries.
Hon. Bundu and delegation depart Brussels on Sunday for Freetown as the new cabinet appointees eagerly await the arrival of the Majority Leader and Chairman of the Committee on Appointments to be scrutinised by the Committee members.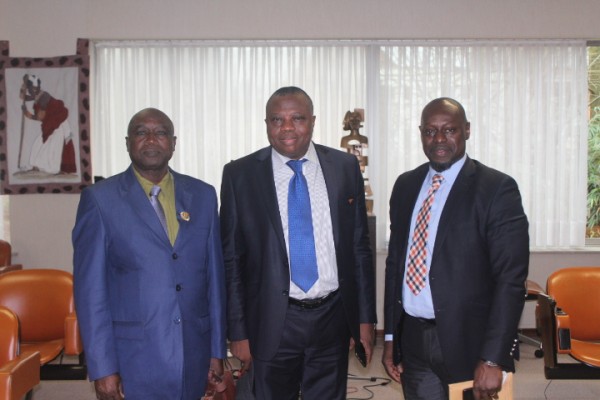 By Chernor Ojuku Sesay,
Head of Media & Public Affairs Dept.
Embassy of the Republic of Sierra Leone,
Kingdom of Belgium (Brussels) /EU.