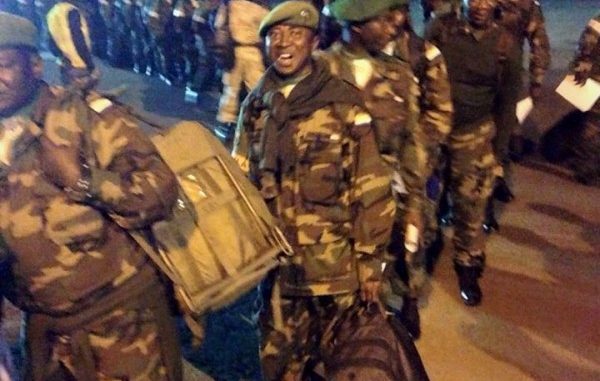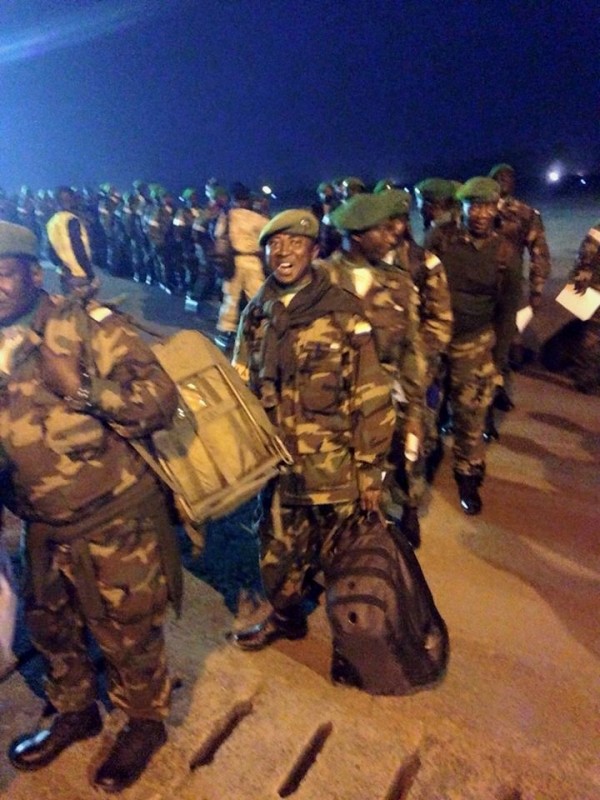 Freetown, Sierra Leone, January 14, 2015 – The Sierra Leone troops returning from the Africa Union Mission in Somalia (AMISOM) have started arriving in Freetown.
The first batch of 116 personnel landed last night at the Freetown International Airport on board a Jordanian aircraft.
The troops were received at the airport by the Deputy Chief of Defence Staff, Brigadier John Milton; the Assistant Chief of Defence Staff for Operations and Plans, Brigadier Mamadi Keita; and other senior officers.
The repatriation of the Sierra Leone contingent will continue until 22nd January, 2015 when the last batch arrives.
For any media inquiry on the repatriation of the troops, please contact Colonel Michael Samura (on 076 616 457) or Captain Yayah Brima (on 078 452 876).
Contact: Captain Yayah Brima, Media Operations Cell, Headquarters Joint Force Command, Cockerill Barracks, Freetown.