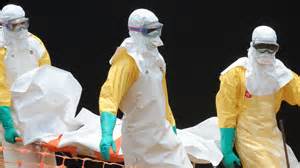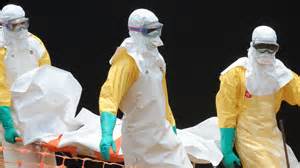 Freetown, 14 August 2014 – UNICEF and the Health for All Coalition (HFAC) have embarked on a week-long street-to-street campaign in every district capital in the country. In a bid to prevent the further spread of Ebola, UNICEF and HFAC as part of their Social Mobilization activities, have organized 260 social mobilization teams on motorbikes to take Ebola sensitization to communities.
The campaign started on Tuesday with 520 social mobilizers, including bike riders, equipped with megaphones going from street-to-street on motorbikes with Ebola messages on placards, posters, leaflets and other promotional materials. The social mobilizers will continue to educate communities on Ebola prevention and provide on-the-spot responses questions posed by people. The information and education campaign was preceded last week by a UNICEF initiated "Training of Trainers" who have been deployed in every district in the country to cascade the training to other social mobilizers.
"As a civil society and human right organization, we are also obliged to see the eradication of Ebola from Sierra Leone by disseminating the right information and education to the people as they are in dire need of them", said Charles Mambu, Executive Director, Health for All Coalition.
Misconceptions, myths and mistrusts have been fuelling the spread of the disease in several communities such as those in Kenema and Kailahun Districts. Widespread denials are posing significant challenges in educating communities, especially those affected by the disease.
"The Ebola outbreak has led to widespread misconceptions and myths and these are posing serious challenges in the fight to eradicate it, said Roeland Monasch, UNICEF Representative in Sierra Leone. Even children who are orphaned by the disease are finding it hard to be accepted in their communities and this has had huge psychological impacts on their lives. Therefore, the street-to-street campaign will go a long way in making a huge impact in changing attitudes and behaviours toward the disease".
UNICEF is member and supports activities in five of the pillar groups that have been set up under the Ebola Operations Center & National Ebola Taskforce. These are Coordination, Social Mobilization, Surveillance and Laboratory, Logistics, and Child Protection/Social Protection pillars.
###
About UNICEF
UNICEF promotes the rights and wellbeing of every child, in everything we do. Together with our partners, we work in 190 countries and territories to translate that commitment into practical action, focusing special effort on reaching the most vulnerable and excluded children, to the benefit of all children, everywhere.
For more information about UNICEF and its work visit: www.unicef.org
Follow us on Twitter <www.twitter.com/unicefsl>; and Facebook <www.facebook.com/unicefsl>
For more information, please contact:

Issa Davies, Communication Officer, External Relations and Advocacy, UNICEF,