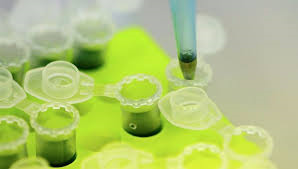 A highly anticipated test of an experimental Ebola vaccine will begin this week at the National Institutes of Health, amid mounting anxiety about the spread of the deadly virus in West Africa.
After an expedited review by the U.S. Food and Drug Administration, researchers were given the green light to begin what's called a human safety trial, said Dr. Anthony Fauci, director of the National Institute of Allergy and Infectious Diseases (NIAID).
It will be the first test of this type of Ebola vaccine in humans.
The experimental vaccine, developed by the pharmaceutical company GlaxoSmithKline and the NIAID, will first be given to three healthy human volunteers to see if they suffer any adverse effects. If deemed safe, it will then be given to another small group of volunteers, aged 18 to 50, to see if it produces a strong immune response to the virus. All will be monitored closely for side effects.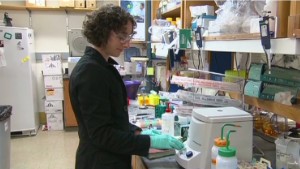 Ebola vaccine to be tested on humans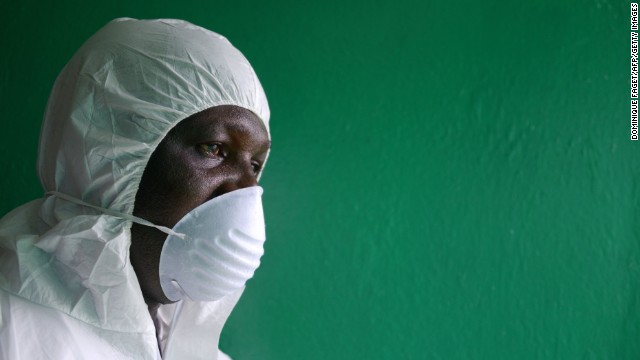 A health worker wearing a protective suit conducts an Ebola prevention drill at the port in Monrovia on Friday, August 29. Health officials say the current Ebola outbreak in West Africa is the deadliest ever.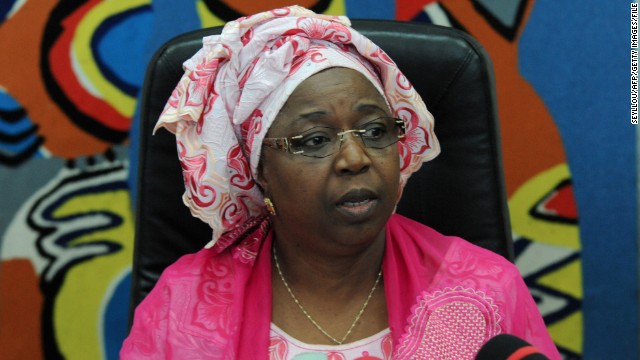 Senegalese Health Minister Awa Marie Coll-Seck gives a press conference on August 29 in Dakar to confirm the first case of Ebola in Senegal. The health minister announced that a young Guinean had tested positive for the deadly virus.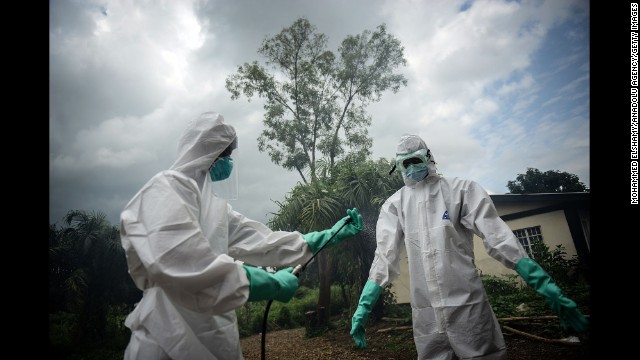 Volunteers working with the bodies of Ebola victims in Kenema, Sierra Leone, sterilize their uniforms on Sunday, August 24.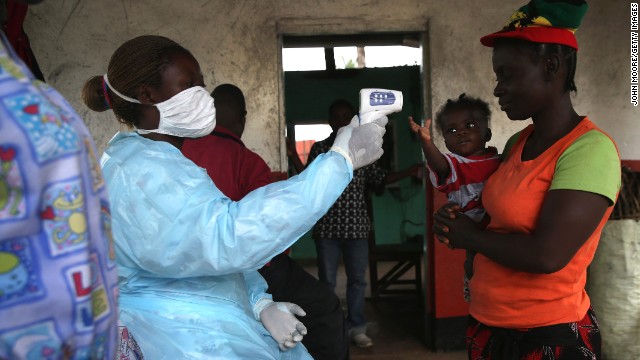 A Liberian Ministry of Health worker checks people for symptoms of Ebola at a checkpoint near the international airport in Dolo Town, Liberia, on August 24.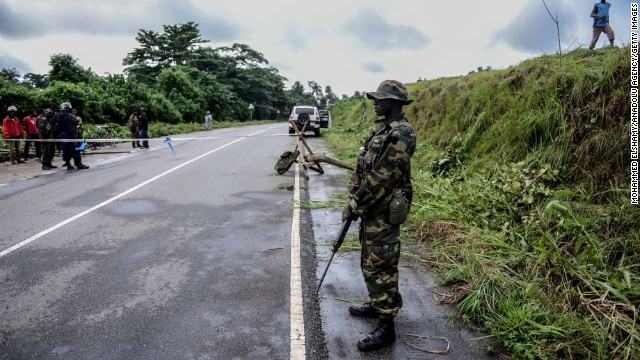 A guard stands at a checkpoint on Saturday, August 23, between the cities of Kenema and Kailahun in Sierra Leone, which have been quarantined due to the Ebola outbreak.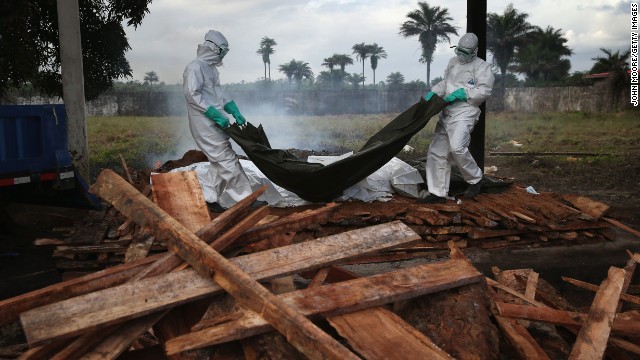 A burial team from the Liberian Ministry of Health unloads the bodies of Ebola victims onto a funeral pyre at a crematorium on Friday, August 22, in Marshall, Liberia.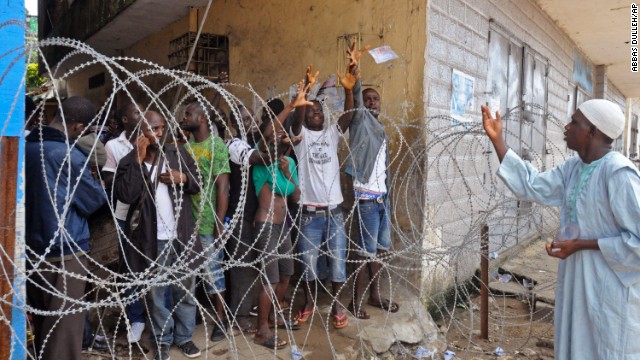 A humanitarian group worker, right, throws water in a small bag to West Point residents behind the fence of a holding area, as they wait for a second consignment of food from the Liberian government to be handed out in Monrovia, Liberia. The military began enforcing a quarantine on West Point, a congested slum of 75,000, fearing a spread of the Ebola virus.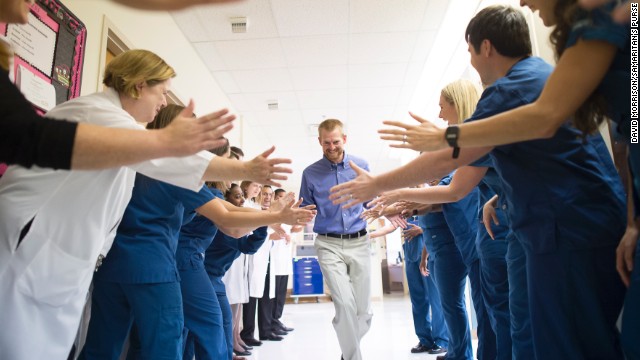 Dr. Kent Brantly leaves Emory University Hospital on Thursday, August 21, after being declared no longer infectious from the Ebola virus. Brantly was one of two American missionaries brought to Emory for treatment of the deadly virus, which has killed more than 1,350 people in West Africa since March, according to the World Health Organization.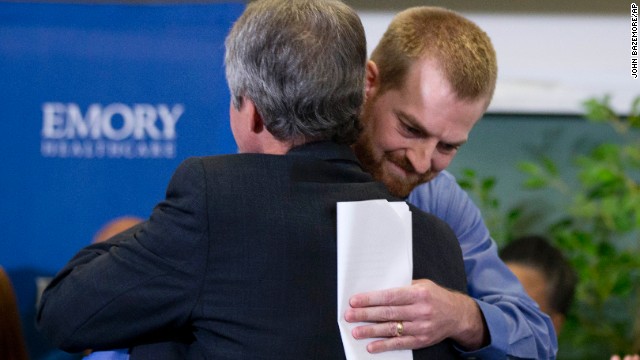 Ebola survivor Dr. Kent Brantly, right, hugs a member of the Emory University Hospital staff after being released from treatment in Atlanta on August 21.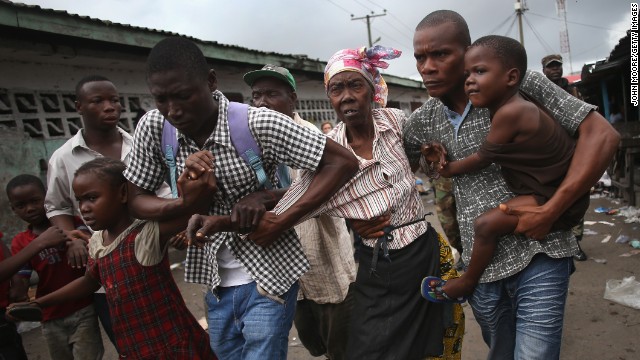 Family members of West Point district commissioner Miata Flowers flee the slum in Monrovia, Liberia, while being escorted by the Ebola Task Force on Wednesday, August 20.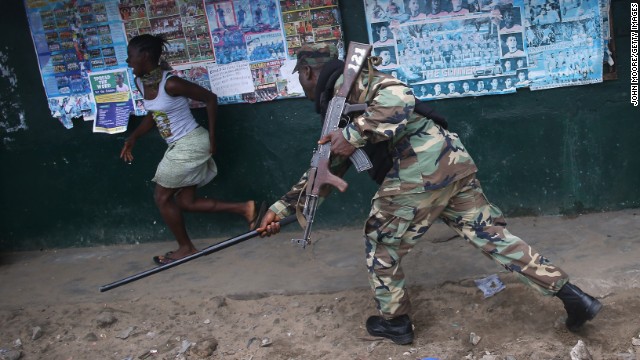 An Ebola Task Force soldier beats a local resident while enforcing a quarantine on the West Point slum on August 20.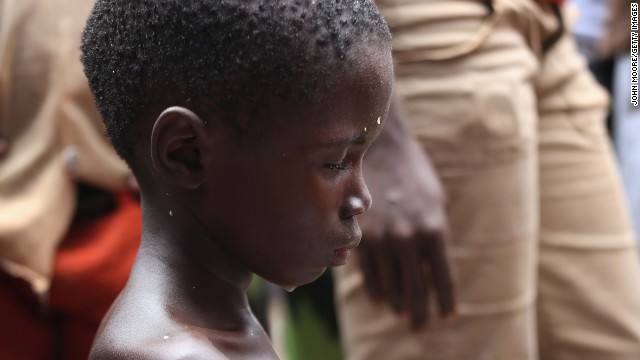 Local residents gather around a very sick Saah Exco, 10, in a back alley of the West Point slum on Tuesday, August 19. The boy was one of the patients that was pulled out of a holding center for suspected Ebola patients after the facility was overrun and closed by a mob on August 16. A local clinic then refused to treat Saah, according to residents, because of the danger of infection. Although he was never tested for Ebola, Saah's mother and brother died in the holding center.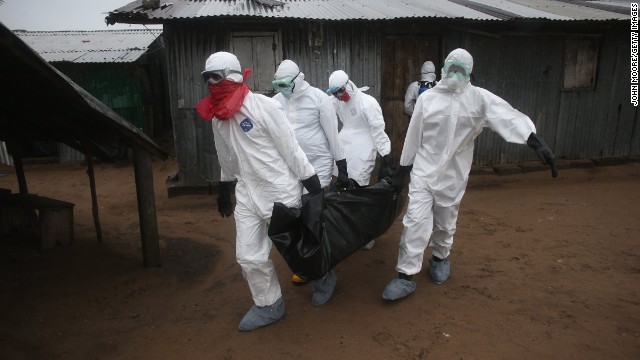 A burial team wearing protective clothing retrieves the body of a 60-year-old Ebola victim from his home near Monrovia on Sunday, August 17.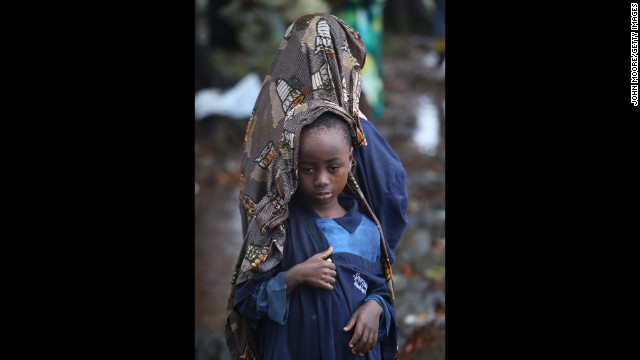 lija Siafa, 6, stands in the rain with his 10-year-old sister, Josephine, while waiting outside Doctors Without Borders' Ebola treatment center in Monrovia on August 17. The newly built facility will initially have 120 beds, making it the largest-ever facility for Ebola treatment and isolation.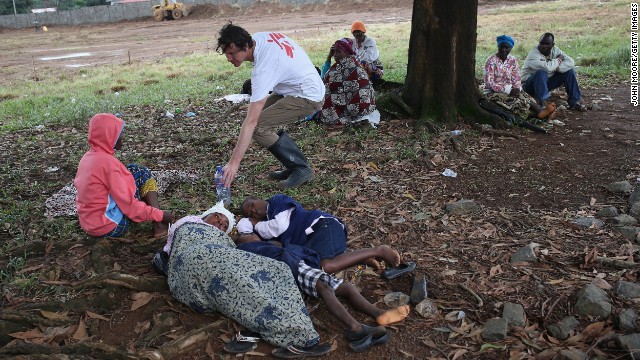 Brett Adamson, a staff member from Doctors Without Borders, hands out water to sick Liberians hoping to enter the new Ebola treatment center on August 17.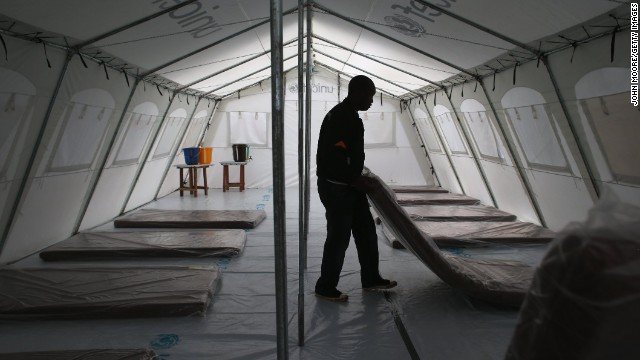 Workers prepare the new Ebola treatment center on August 17.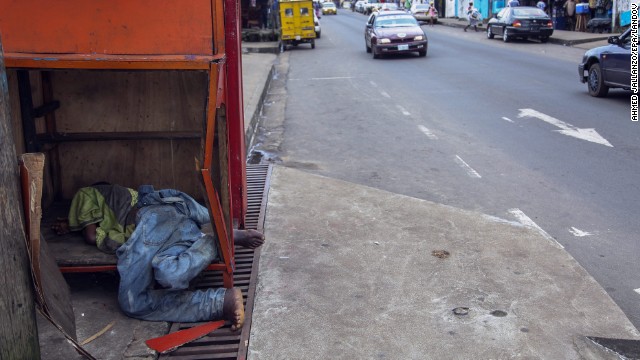 A body, reportedly a victim of Ebola, lies on a street corner in Monrovia on Saturday, August 16.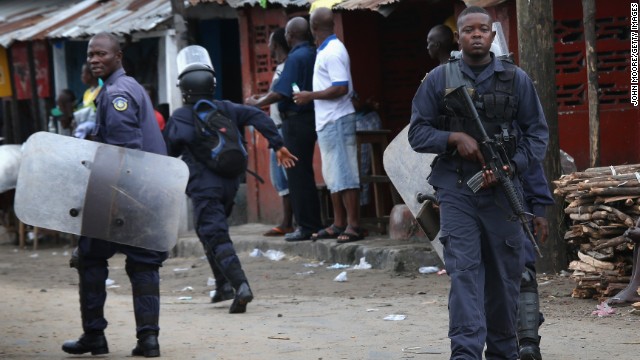 Liberian police depart after firing shots in the air while trying to protect an Ebola burial team in the West Point slum of Monrovia on August 16. A crowd of several hundred local residents reportedly drove away the burial team and their police escort. The mob then forced open an Ebola isolation ward and took patients out, saying the Ebola epidemic is a hoax.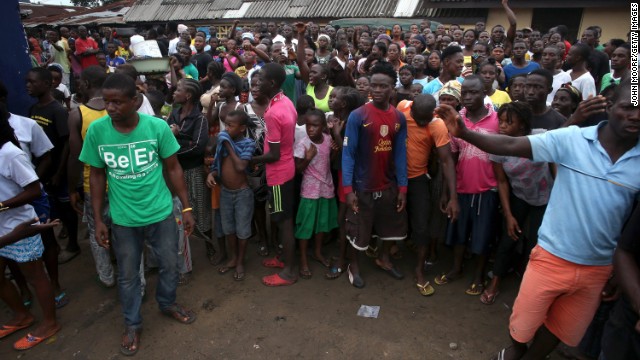 A crowd enters the grounds of an Ebola isolation center in the West Point slum on August 16. The mob was reportedly shouting, "No Ebola in West Point."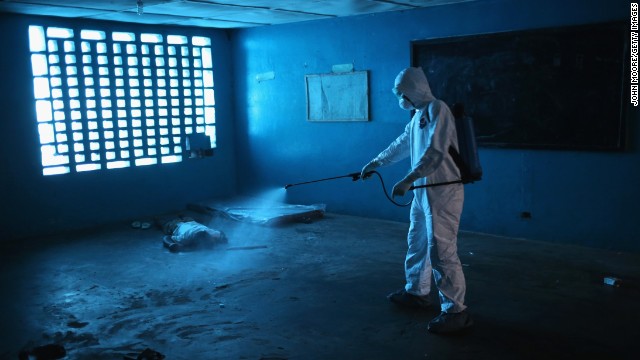 A health worker disinfects a corpse after a man died in a classroom being used as an Ebola isolation ward Friday, August 15, in Monrovia.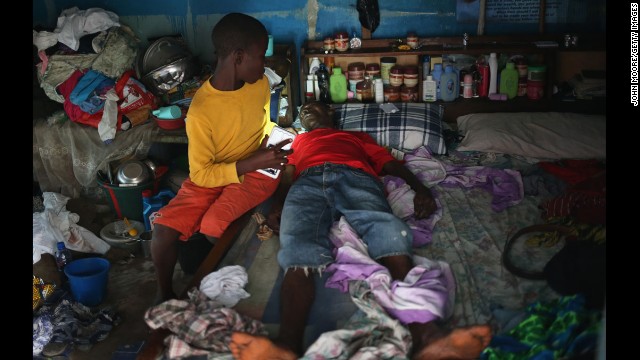 A boy tries to prepare his father before they are taken to an Ebola isolation ward August 15 in Monrovia.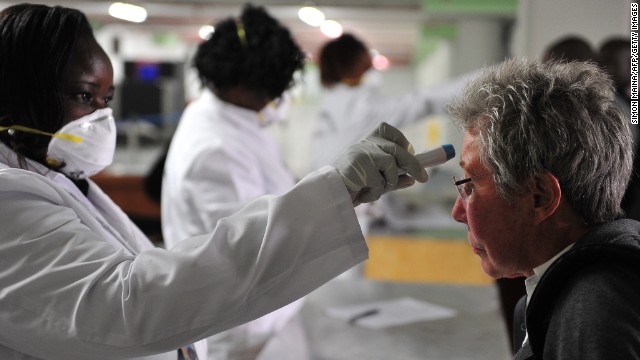 Kenyan health officials take passengers' temperature as they arrive at the Jomo Kenyatta International Airport on Thursday, August 14, in Nairobi, Kenya.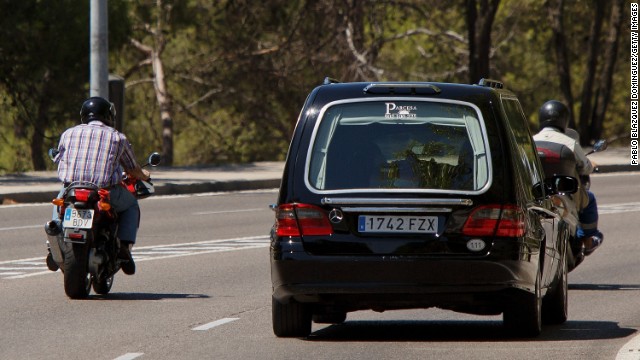 A hearse carries the coffin of Spanish priest Miguel Pajares after he died at a Madrid hospital on Tuesday, August 12. Pajares, 75, contracted Ebola while he was working as a missionary in Liberia.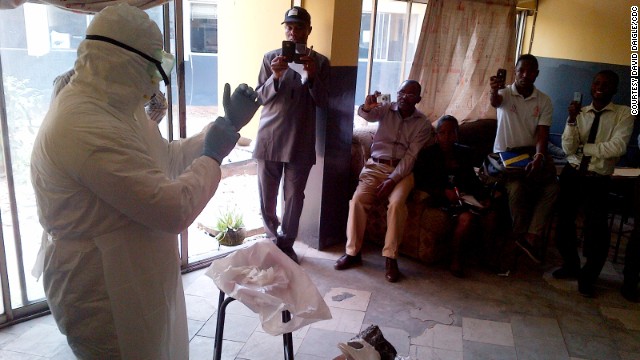 A member of the Centers for Disease Control and Prevention leads a training session on Ebola infection control Monday, August 11, in Lagos, Nigeria.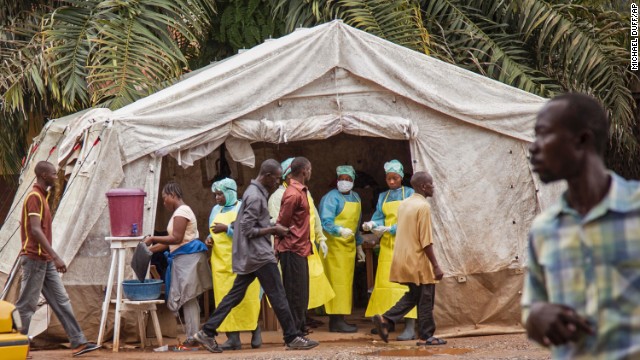 Health workers in Kenema, Sierra Leone, screen people for the Ebola virus on Saturday, August 9, before they enter the Kenema Government Hospital.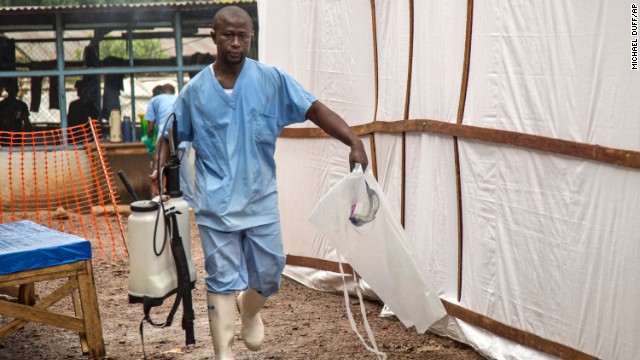 A health worker at the Kenema Government Hospital carries equipment used to decontaminate clothing and equipment on August 9.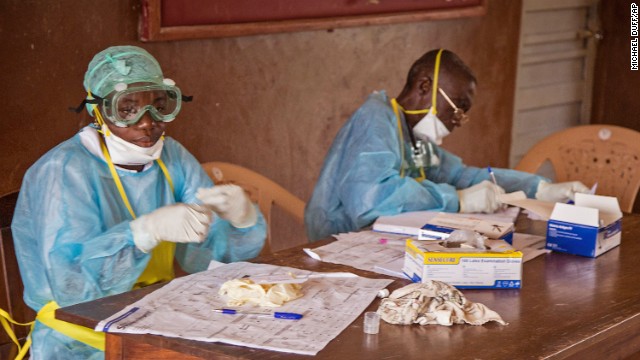 Health care workers wear protective gear at the Kenema Government Hospital on August 9.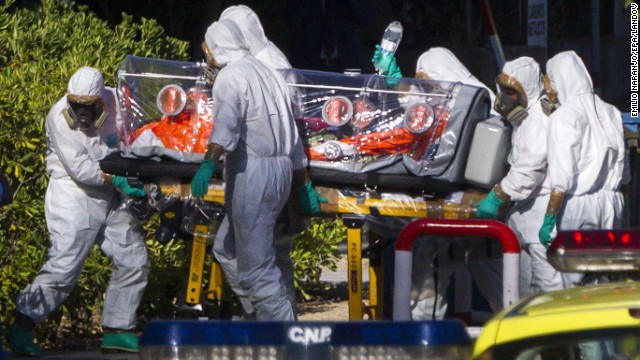 Paramedics in protective suits move Pajares, the infected Spanish priest, at Carlos III Hospital in Madrid on Thursday, August 7. He died five days later.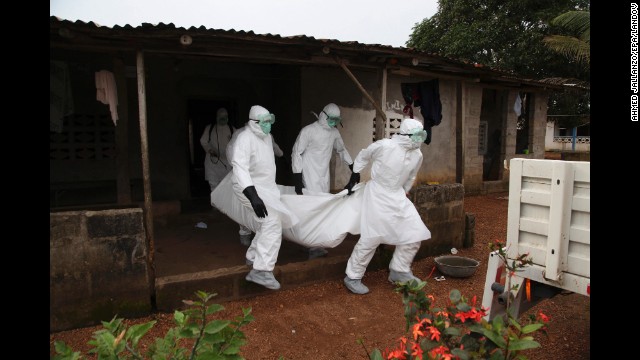 Nurses carry the body of an Ebola victim from a house outside Monrovia on Wednesday, August 6.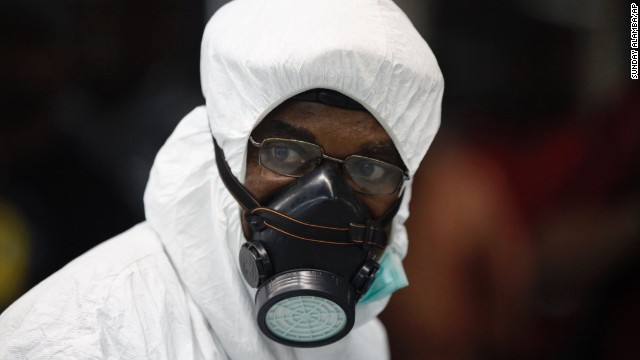 A Nigerian health official wears protective gear August 6 at Murtala Muhammed International Airport in Lagos.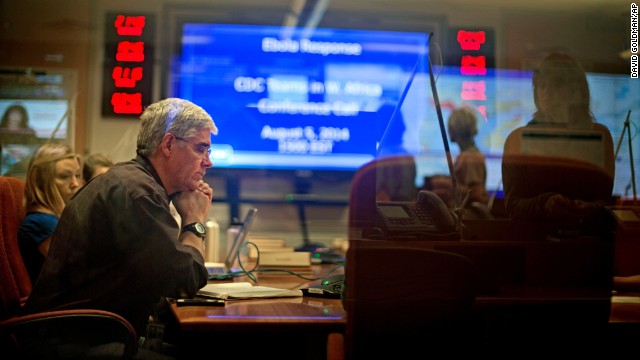 Officials with the Centers for Disease Control and Prevention in Atlanta sit in on a conference call about Ebola with CDC team members deployed in West Africa on Tuesday, August 5.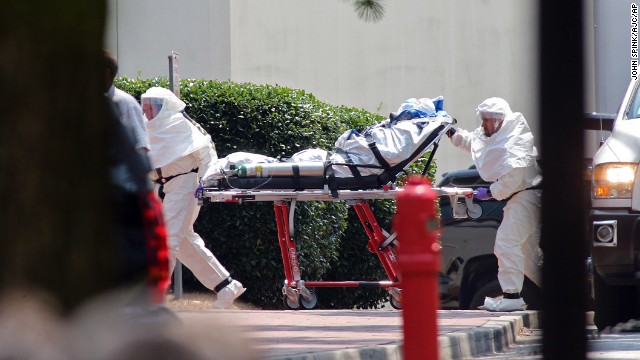 Aid worker Nancy Writebol, wearing a protective suit, gets wheeled on a gurney into Emory University Hospital in Atlanta on August 5. A medical plane flew Writebol from Liberia to the United States after she and her colleague Dr. Kent Brantly were infected with the Ebola virus in the West African country.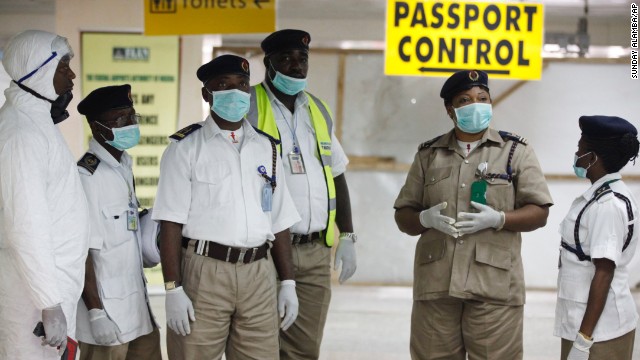 Nigerian health officials are on hand to screen passengers at Murtala Muhammed International Airport on Monday, August 4.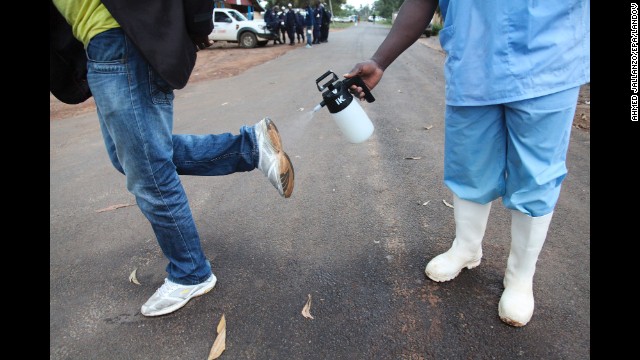 A man gets sprayed with disinfectant Sunday, August 3, in Monrovia.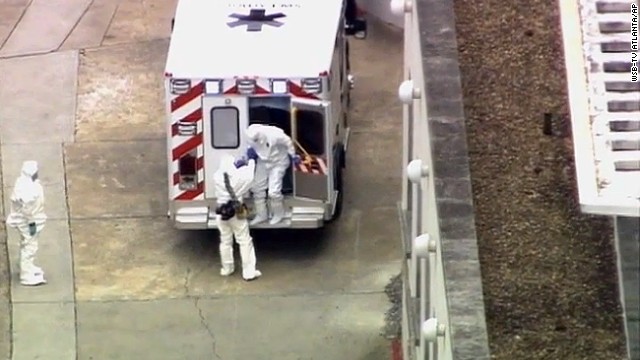 Dr. Kent Brantly, right, gets out of an ambulance after arriving at Emory University Hospital in Atlanta on Saturday, August 2. Brantly was infected with the Ebola virus in Africa, but he was brought back to the United States for further treatment.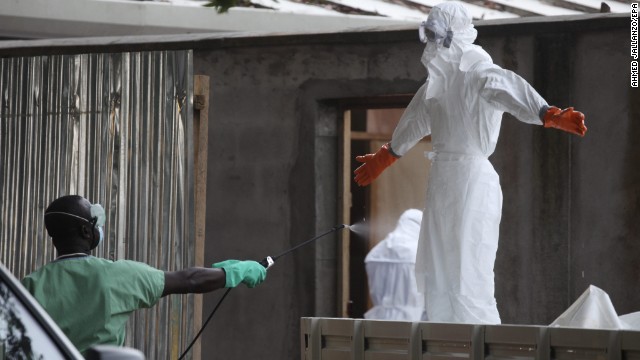 Nurses wearing protective clothing are sprayed with disinfectant Friday, August 1, in Monrovia after they prepared the bodies of Ebola victims for burial.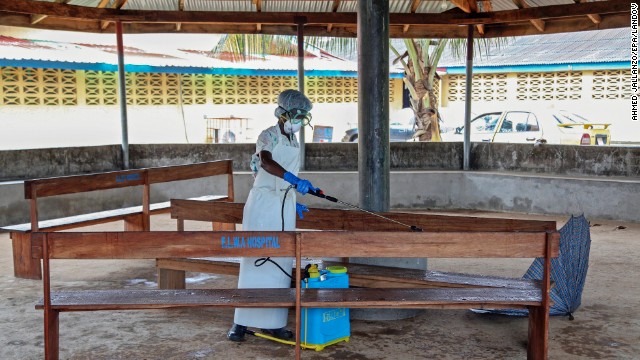 A nurse disinfects the waiting area at the ELWA Hospital in Monrovia on Monday, July 28.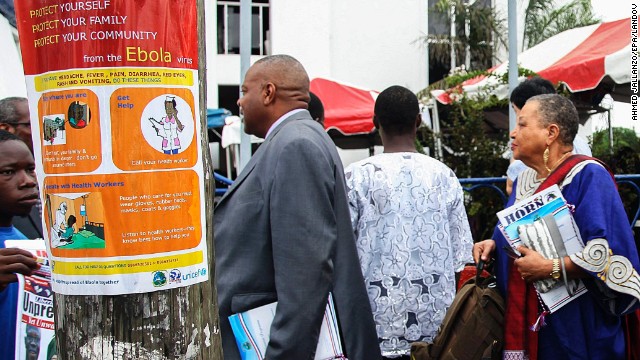 Liberian President Ellen Johnson Sirleaf, right, walks past an Ebola awareness poster in downtown Monrovia as Liberia marked the 167th anniversary of its independence Saturday, July 26. The Liberian government dedicated the anniversary to fighting the deadly disease.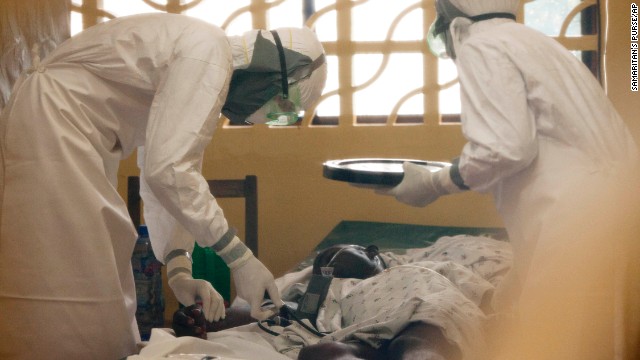 In this photo provided by Samaritan's Purse, Dr. Kent Brantly, left, treats an Ebola patient in Monrovia. On July 26, the North Carolina-based group said Brantly tested positive for the disease. Days later, Brantly arrived in Georgia to be treated at an Atlanta hospital, becoming the first Ebola patient to knowingly be treated in the United States.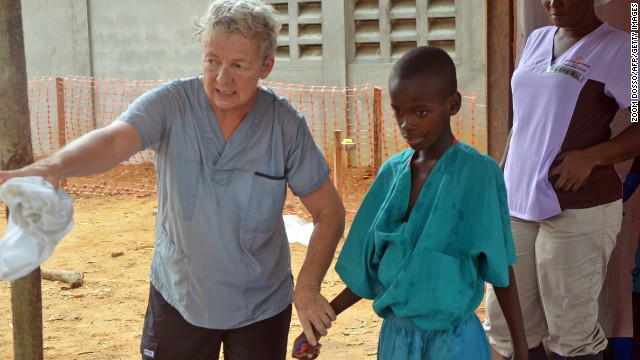 A 10-year-old boy whose mother was killed by the Ebola virus walks with a doctor from the aid organization Samaritan's Purse after being taken out of quarantine Thursday, July 24, in Monrovia.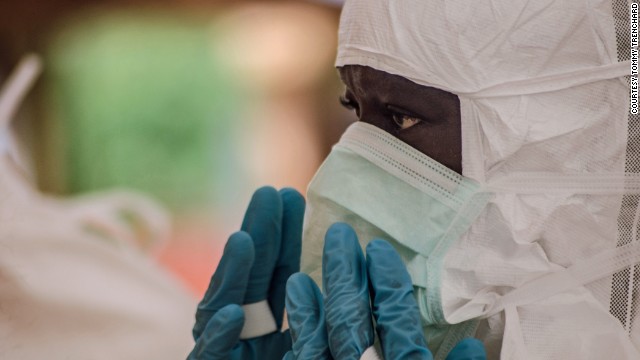 A doctor puts on protective gear at the treatment center in Kailahun, Sierra Leone, on Sunday, July 20.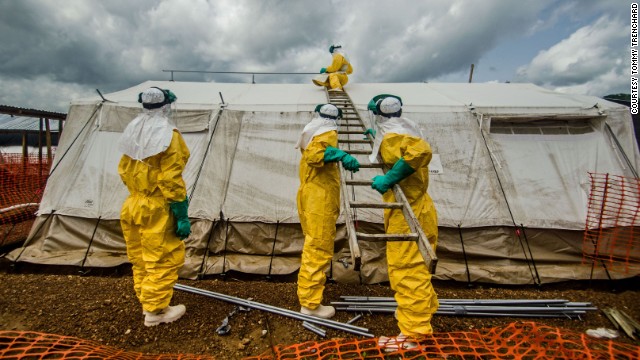 Members of Doctors Without Borders adjust tents in the isolation area in Kailahun on July 20.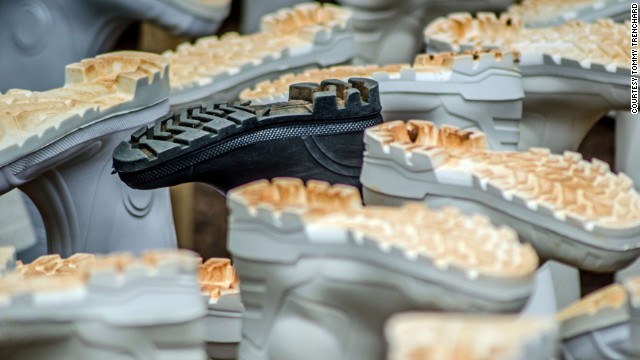 Boots dry in the Ebola treatment center in Kailahun on July 20.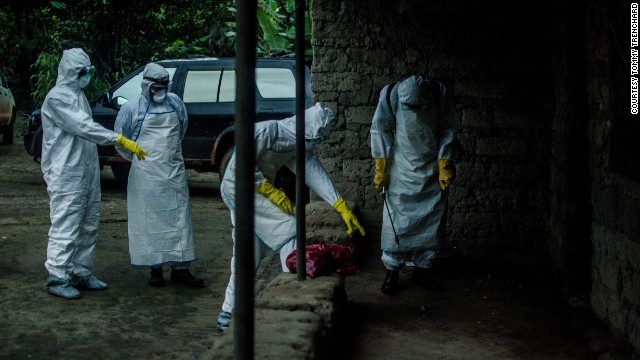 Red Cross volunteers prepare to enter a house where an Ebola victim died in Pendembu, Sierra Leone, on Friday, July 18.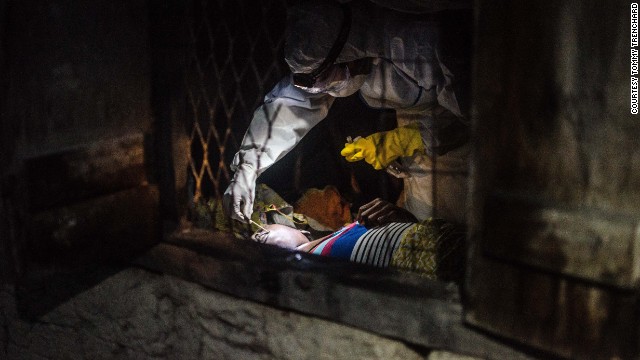 Dr. Jose Rovira of the World Health Organization takes a swab from a suspected Ebola victim in Pendembu on July 18.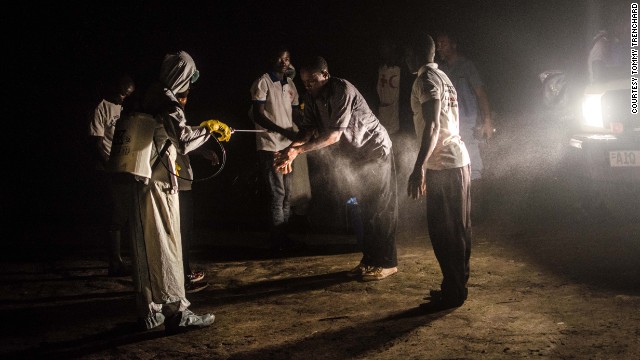 Red Cross volunteers disinfect each other with chlorine after removing the body of an Ebola victim from a house in Pendembu on July 18.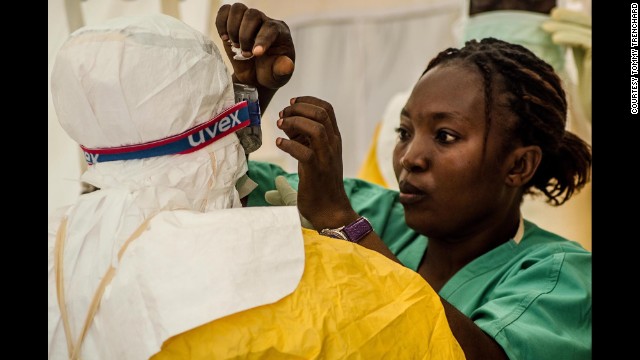 A dressing assistant prepares a Doctors Without Borders member before entering an isolation ward Thursday, July 17, in Kailahun.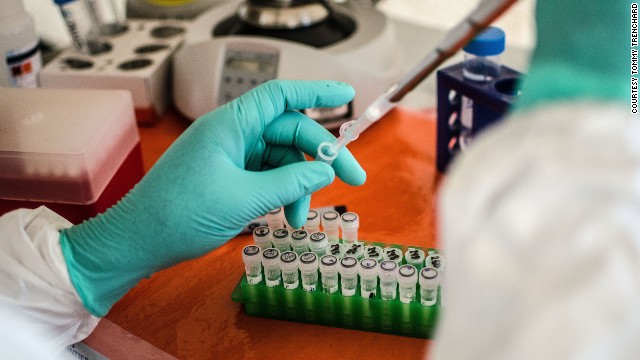 A doctor works in the field laboratory at the Ebola treatment center in Kailahun on July 17.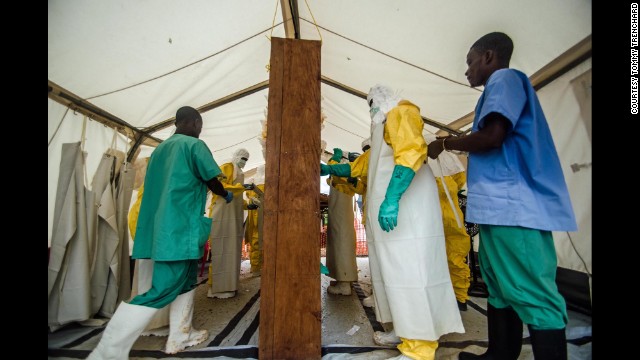 Doctors Without Borders staff prepare to enter the isolation ward at an Ebola treatment center in Kailahun on July 17.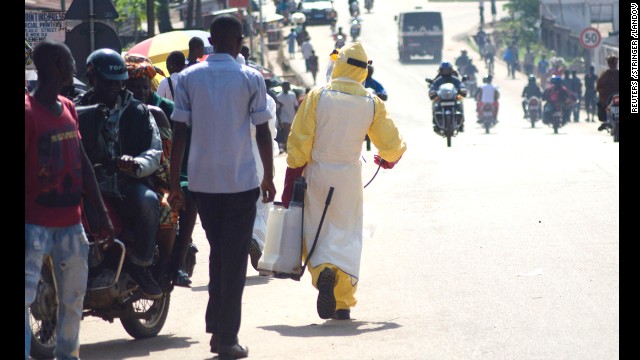 A health worker with disinfectant spray walks down a street outside the government hospital in Kenema, Sierra Leone, on Thursday, July 10.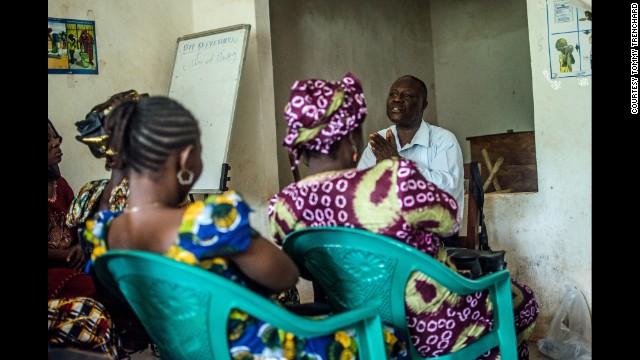 Dr. Mohamed Vandi of the Kenema Government Hospital trains community volunteers who will aim to educate people about Ebola in Sierra Leone.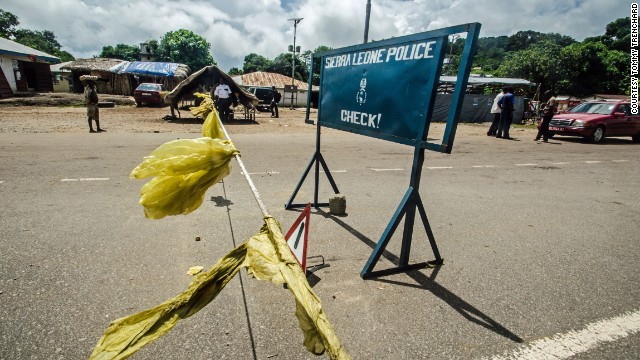 Police block a road outside Kenema to stop motorists for a body temperature check on Wednesday, July 9.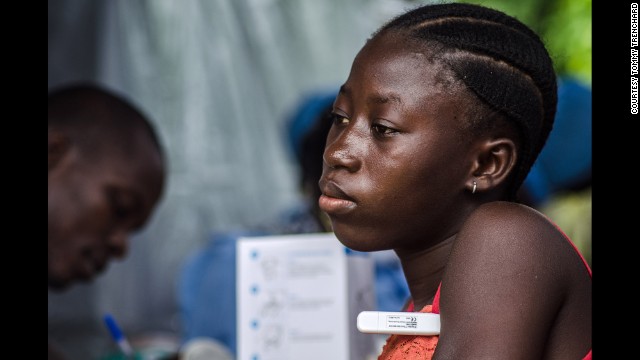 A woman has her temperature taken at a screening checkpoint on the road out of Kenema on July 9.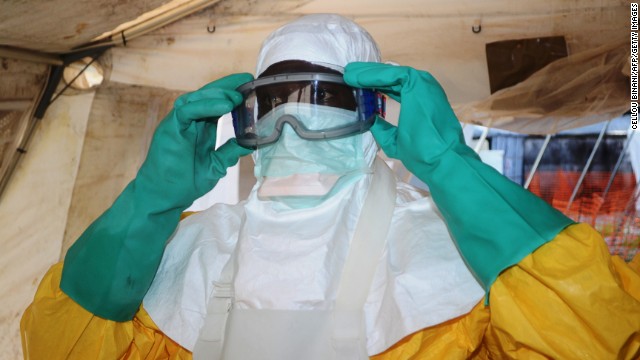 A member of Doctors Without Borders puts on protective gear at the isolation ward of the Donka Hospital in Conakry, Guinea, on Saturday, June 28.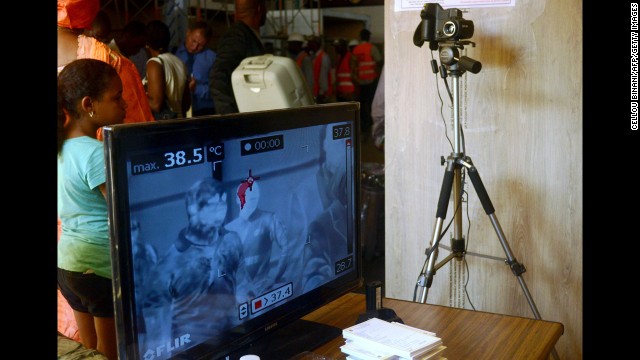 Airport employees check passengers in Conakry before they leave the country on Thursday, April 10.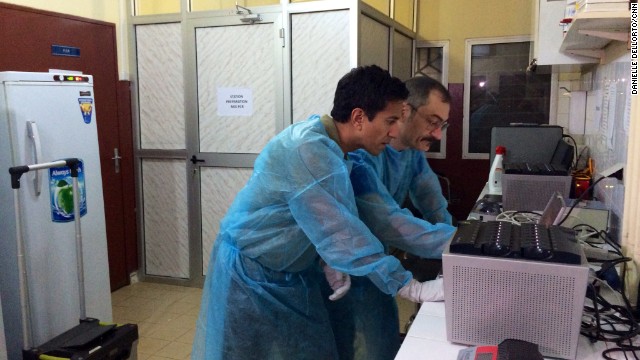 CNN's Dr. Sanjay Gupta, left, works in the World Health Organization's mobile lab in Conakry. Gupta traveled to Guinea in April to report on the deadly virus.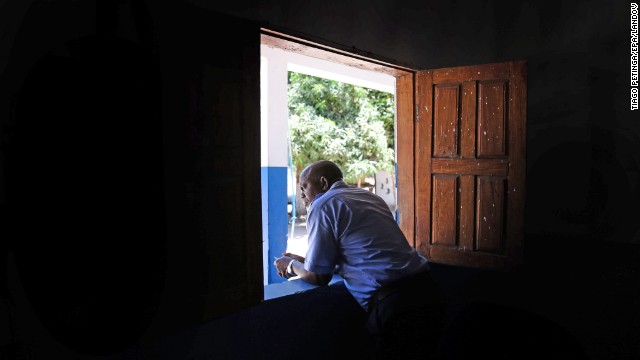 A Guinea-Bissau customs official watches arrivals from Conakry on Tuesday, April 8.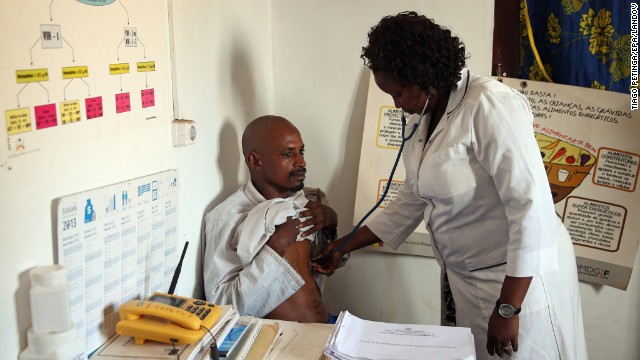 Egidia Almeida, a nurse in Guinea-Bissau, scans a Guinean citizen coming from Conakry on April 8.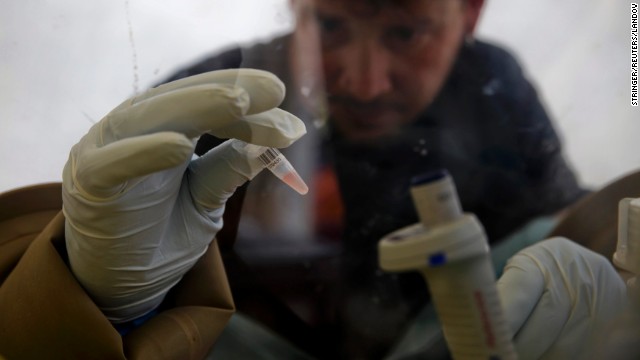 A scientist separates blood cells from plasma cells to isolate any Ebola RNA and test for the virus Thursday, April 3, at the European Mobile Laboratory in Gueckedou, Guinea.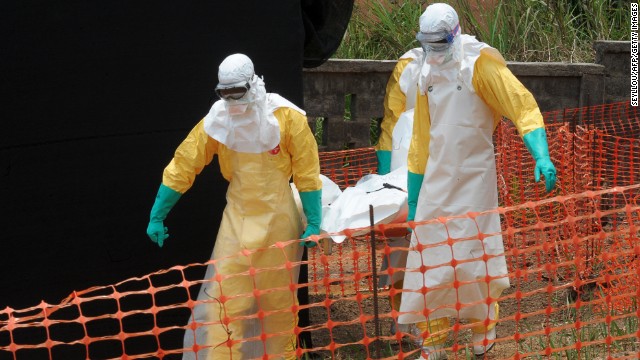 Members of Doctors Without Borders carry a dead body in Gueckedou on Friday, April 1.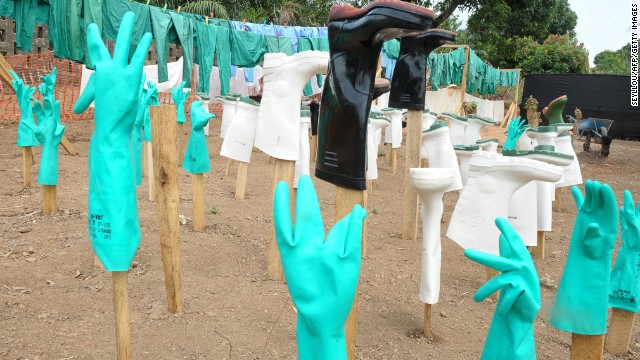 Gloves and boots used by medical personnel dry in the sun April 1 outside a center for Ebola victims in Gueckedou.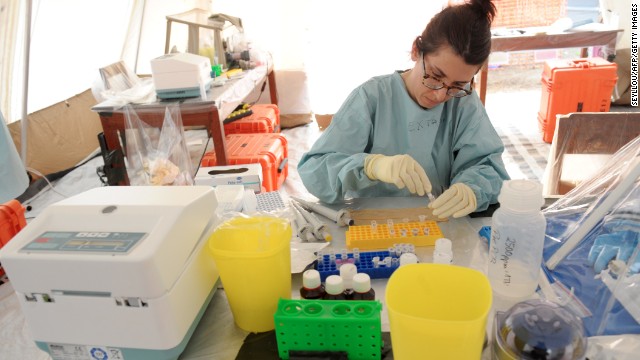 A health specialist works Monday, March 31, in a tent laboratory set up at a Doctors Without Borders facility in southern Guinea.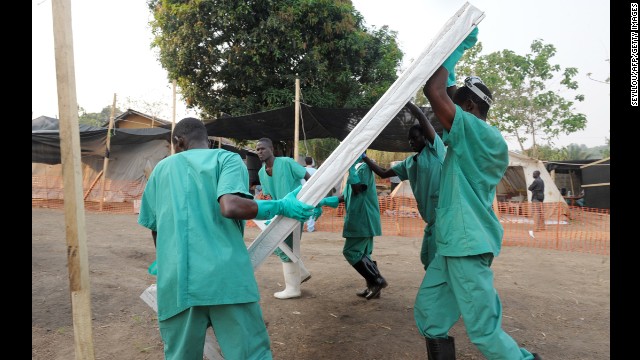 Health specialists work March 31 at an isolation ward for patients at the facility in southern Guinea.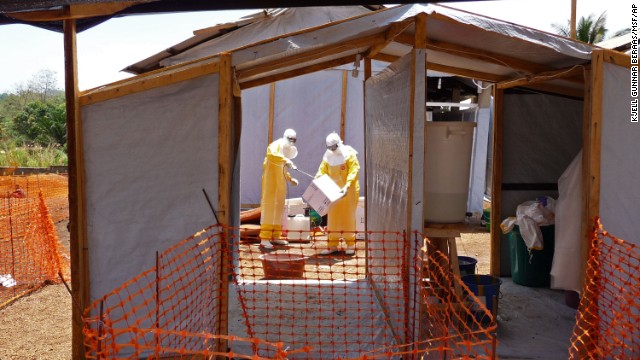 Workers associated with Doctors Without Borders prepare isolation and treatment areas Friday, March 28, in Guinea.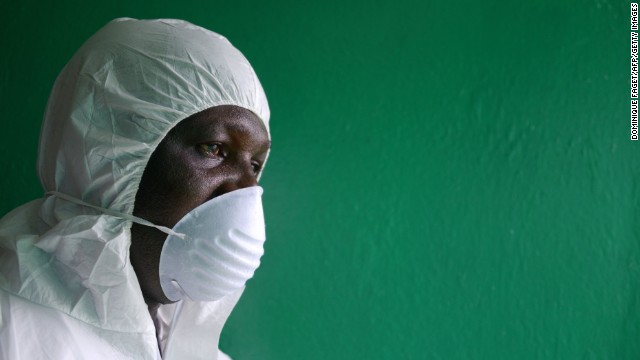 Photos: Ebola outbreak in Africa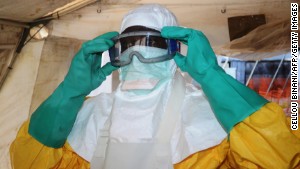 Ebola vaccine moves to human testing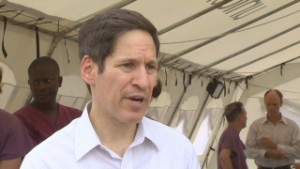 CDC director talks to CNN
The vaccine will be administered to volunteers by an injection in the deltoid muscle of their arm, first in a lower dose, then later in a higher dose after the safety of the vaccine has been determined.
Some of the preclinical studies that are normally done on these types of vaccines were waived by the FDA during the expedited review, Fauci said, so "we want to take extra special care that we go slowly with the dosing."
The vaccine did extremely well in earlier trials with chimpanzees, Fauci said. He noted that the method being used to prompt an immune response to Ebola cannot cause a healthy individual to become infected with the virus.
Still, he said, "I have been fooled enough in my many years of experience… you really can't predict what you will see (in humans)."
According to the NIH, the vaccine will also be tested on healthy volunteers in the United Kingdom, Gambia and Mali, once details are finalized with health officials in those countries.
CDC director raises Ebola alarm
Trials cannot currently be done in the four countries affected by the recent outbreak — Guinea, Sierra Leone, Liberia and Nigeria — because the existing health care infrastructure wouldn't support them, Fauci said. Gambia and Mali were selected because the NIH has "long-standing collaborative relationships" with researchers in those countries.
According to the NIH, officials from the Centers for Disease Control and Prevention are also in talks with health officials from Nigeria about conducting part of the safety trial there.
Funding from an international consortium formed to fight Ebola will enable GlaxoSmithKline to begin manufacturing up to 10,000 additional doses of the vaccine while clinical trials are ongoing, the pharmaceutical company said in a statement. These doses would be made available if the World Health Organization decides to allow emergency immunizations in high-risk communities.
The GSK/NIAID vaccine is one of two leading candidate vaccines. The other was developed by the Public Health Agency of Canada and licensed this month to NewLink Genetics, a company based in Iowa.
According to the NIH, safety trials of that vaccine will start this fall.
Ebola victim: 'I felt like I was about to die'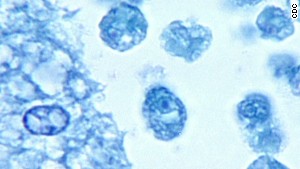 CDC: Worker possibly exposed to Ebola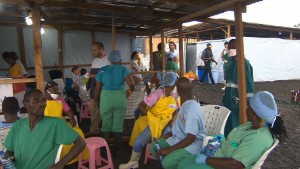 Ebola doctors volunteer despite risk
Earlier this month, the Canadian government shipped what it said was "800 to 1,000" doses of that vaccine to Liberia, at the government's request. It's not clear whether it has been given to health workers or anyone else there.
Worth noting: In 2009, an earlier version of the vaccine was given to a lab worker in Germany after he thought he had pricked himself with a needle tainted with Ebola. He did not develop the disease.
While there currently is no proven treatment for Ebola beyond supportive care, government agencies and small biotech firms have been scrambling to speed up development of several potential therapies and vaccines.
A third vaccine, also developed by the NIH, was recently tested in primates and found to protect them from infection; it was given in combination with Depovax, an adjuvant that has been used with other vaccines and cancer therapies to boost the body's immune response.
While vaccines might be given to prevent infection among health workers or other people thought to be at high risk, development has also been sped up on drugs that might potentially be given to patients who already have the disease.
The drug that's received the most attention is ZMapp, which has been given to at least seven individuals in the current outbreak, including two American missionary medical workers, Nancy Writebol and Dr. Kent Brantly.
The drug has never been formally tested in humans, and while the results in human patients are encouraging — five of the seven known to have received it are still alive — experts say there is too little data to say whether it played a role in their recoveries.
Are myths making the Ebola outbreak worse?
Earlier versions of ZMapp, which received backing from the U.S. and Canadian governments as well as from biotech firms, have shown some ability to protect rhesus macaque monkeys more than two days after they were infected with the virus.
The U.S. Department of Health and Human Services announced on Tuesday a $24.9 million, 18-month contract with ZMapp's manufacturer, Mapp Biopharmaceutical, to accelerate the development of the medication.
Mapp will make "a small amount of the drug for early stage clinical safety studies and nonclinical studies" to gauge how the drug works on people, the HHS department said in a news release. The various new steps "will contribute to increasing the amount of product potentially available to treat patients with Ebola."
Another drug, TKM-Ebola, has been tested for safety in a small number of humans. That trial was put on hold in January, after one volunteer developed moderate gastrointestinal side effects after receiving a high dose of the medication.
Last month, the FDA modified the hold to a "partial clinical hold." In effect, this means that Tekmira could potentially be allowed to give the drug to doctors or hospitals who request it, on an emergency basis. There's no indication that the company has received any such requests.
The vaccine going into trials this week is based on an adenovirus — a type of cold virus — that's found in chimpanzees. The virus delivers genetic material derived from two species of Ebola virus, including the Zaire strain that's responsible for the current outbreak. Those genes are meant to trigger the development of antibodies in the person who receives the vaccine, antibodies that can specifically defend against Ebola.
Another trial, using a version of the GSK/NIAID vaccine that uses only the Zaire strain of Ebola, will be launched in October, according to the NIH.
All participants in the trial will be evaluated nine times over a 48-week period. NIH expects to reveal the results of the trial by the end of the year.
If it's approved for widespread use, the first priority will be to give the vaccine to health care workers or lab workers who are fighting the spread of the virus, Fauci said. It will then be considered for people in the communities where outbreaks occur.
Nine things to know about the killer disease
What happens when you survive Ebola?
CNN's Jacque Wilson contributed to this story.