The Deputy Commissioner of the Anti-Corruption Commission (ACC) Shollay Davies on Friday 22nd May 2015 at the ACC Conference Room, 3 Gloucester Street Freetown, signed the contract for the construction of a multipurpose, ultra-modern Headquarter office at Tower Hill Freetown
Speaking at the signing ceremony, Mr. Davies emphasized that he was very passionate about the project and called on Gouji to do their best in ensuring that the edifice meets the required standard. Deputy Commissioner congratulated Gouji, and maintained that he was satisfied as Gouji has fully complied with all the set criteria, noting that he will work closely with the contractors to ensure that the project is completed within the specified time.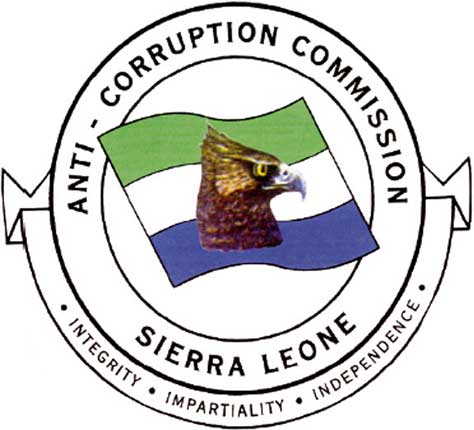 Mr. Davies disclosed that funds for the building are wholly provided by the Government of Sierra Leone, which is a marked demonstration of Government's commitment to the fight against corruption in the country.
Making his submission, the project Manager IDEAS consultants Jenner Forde acknowledged that Gouji constructions had gone through a very rigorous, competitive and transparent process, and was satisfied with the outcome. He assured the ACC of quality work, without bending the rules since they would want to see value for money enforced.
In his statement, the Head of Gouji constructions SHI Feng Liang expressed delight for the opportunity given them to build the ACC Headquarter office. He said Gouji has been working in Sierra Leone for the past ten years and has maintained its reputation with quality work products. He assured the ACC that the construction will be completed in record time and will be of very high standard.
Also, the Deputy Commissioner and Head of Gouji signed an Integrity Pact in order to observe clean and sound business practices devoid of corruption. Integrity pact is an anti-corruption measure that seeks to enhance quality service delivery.
The site will be handed over to the contractors before 5th June 2015, and construction work will commence immediately. The project duration is eighteen (18) months, meaning the construction work will be completed in November 2016.
Currently, the Commission's Headquarter office is housed in rented premises at 3 Gloucester Street and Lotto Building Tower Hill Freetown.
DC Shollay Davies (R) and Head of Gouji Liang SHI (L) displaying the signed contract document.
Deputy Commissioner ACC, Shollay Davies (R) app