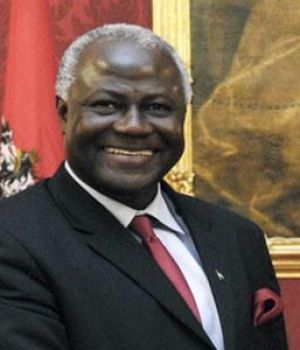 By State House Communications Unit :
With a well written and inspiring speech, His Excellency President Dr. Ernest Bai Koroma on Friday 6th December 2013, thrilled 40 African leaders in Paris, at the Peace and Security Summit hosted by the French President, Francios Hollande, at the Élysée in Paris, France.
The All Peoples Congress (APC) party leaders said Africa is looking forward to much firmer and collaborative ties with France in promoting the rules and principles of the UN Charter and of the African Union.
"We are certainly looking forward to strengthening our strategic dialogue and cooperation on a sustainable basis", he said.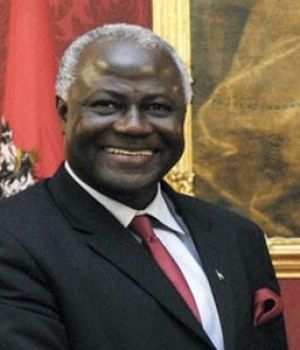 President Koroma noted that the summit provides an opportunity for much broader cooperation and deeper partnership between France and Africa based on historic relationships. He also said that France has demonstrated over the past five years not just a willingness but enthusiasm to engage as a global security actor, and added that the contribution of troops to high-risk peacekeeping operations to the EU mission in Chad and the United Nations missions in Côte d'Ivoire as well as the more recent and successful interventions in Mali and now in Central African Republic is an indication that France means well.
"Prior to this", the president went on, "France had also had trade, investment and cultural relations with Africa. "This is even evident in my country, Sierra Leone, since the establishment of our diplomatic relations immediately after our independence in 1961" President Koroma said, describing the summit as a framework to define, build and sustain France's new relationship with the whole of Africa, notwithstanding the existing relationship with her former francophone colonies.
He said the theme for the summit is very much appropriate and timely given Africa's bold ambitions to grow its economies and provide opportunities for its people, which will have multiplier effect on sustainable peace and security in the continent thereby complimenting France's role in maintaining global peace and development.
President Koroma pointed out that the summit is a welcome opportunity on which France and Africa can establish firm commitments and productive ties in a mutually beneficial manner, underpinned by collective actions on the peace, security and development nexus.
On peace and security, the Sierra Leonean president maintained that many African countries have significantly progressed in addressing the threats to global peace and security, which include but not limited to tackling youth unemployment and combating growing transnational crimes, organized and coordinated across national borders, by networks of individuals or criminal groups who are systematically involved in money laundering; human smuggling; cyber-crime; and drugs trafficking, weapons, endangered species, body parts, or nuclear material."Sectarian conflicts and piracy are also of major concerns, piracy in the Horn of Africa and the Gulf of Guinea are emerging threats both to economic and human security in Africa", he noted.
The president called for concerted efforts and synergies between the African Union (AU) institutions and instruments as well as those envisaged in the draft declaration, saying that the recommendation to launch an international forum on peace and security in Africa may need to be considered within the context of similar institutions and mechanisms that already exist within the AU framework.
"I do note with satisfaction the emphasis the summit is placing on threats such as the proliferation of small arms, illicit plundering of our natural resources and gender marginalization and violence against women", President Koroma stressed.
On climate change, he observed that almost all African countries are reeling from the severity of climate change and environmental degradation, adding that small island states are particularly being hit. "The threat of rising sea level and submersion of coastal communities is no longer a figment of imagination.Africa and France need much closer cooperation in averting these threats at national and international levels", he said.
President Koroma also spoke on the impact of climate change and variability on agricultural activity in Africa; a key human security sector in the continent. He emphasized Africa's commitment to working with major industrial nations to live up to their pledges to control their carbon emission rate as agreed in the Kyoto protocols and the funding of adaptation (improvement of markets, access relocation of settlements, climate risk assessment and insurance mechanisms and mitigation, afforestation, land rehabilitation and water management) programmes which pose serious threat to human security in Africa.
On economic partnership and development, President Koroma noted that Africa needs France just as France needs Africa to be able to build respectively strong and sustainable economies based on high inclusive growth, job creation and human development, saying that Africa provides wide ranging opportunities in trade and investments in mining, agriculture and tourism for French investors. "France has capacity to open up its markets whilst transferring technologies to boost value addition productivity in Africa; the investment climate has significantly improved in Africa. Political stability is now a reality across the continent", he maintained.
The president further called on France to anchor strong bilateral economic ties on NEPAD which provides a comprehensive framework for growth, but highlighted the key challenges facing the continent in roads, energy, telecommunications and water supply, which are major factors inhibiting growth and development in Africa.
Given that Sierra Leone is coordinator of the African Union committee of ten to canvass the African common position, President Koroma pleaded with France as a P5 country to commit itself to support the African common position within this new momentous relationship.
French President Francios Hollande assured African leaders of France's continued support in maintaining peace and security as well as assisting the promotion of Africa's development. He promised to support peace keeping and peace building efforts in Mali and Central Africa Republic.