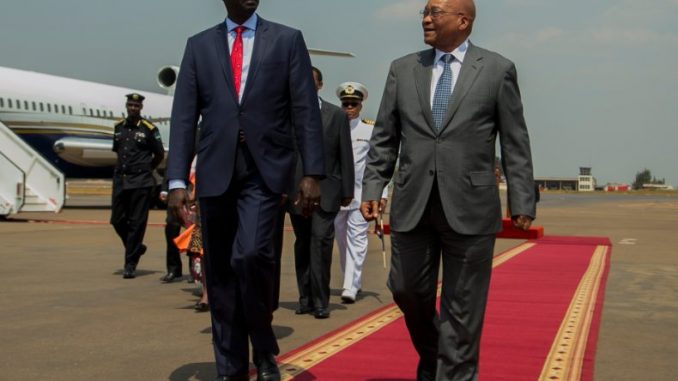 African Heads of State and Government have begun arriving in the country for the 27th African Union Summit, that's underway at the Kigali Convention Centre.
The summit opened on Sunday with a session of the member states' permanent representatives to the African Union.
At least a dozen Heads of State and Government arrived in the country on Thursday and Friday with more expected today for the principals' sessions, which begin today.
Among those that had arrived by press time include presidents Robert Mugabe of Zimbabwe, Ellen Johnson Sirleaf of Liberia, Hage Geingob of Namibia, Macky Sall of Senegal, Ibrahim Boubacar Keita of Mali, Allasanne Ouattara of Cote d'Ivoire and Faustin Archange of Central African Republic.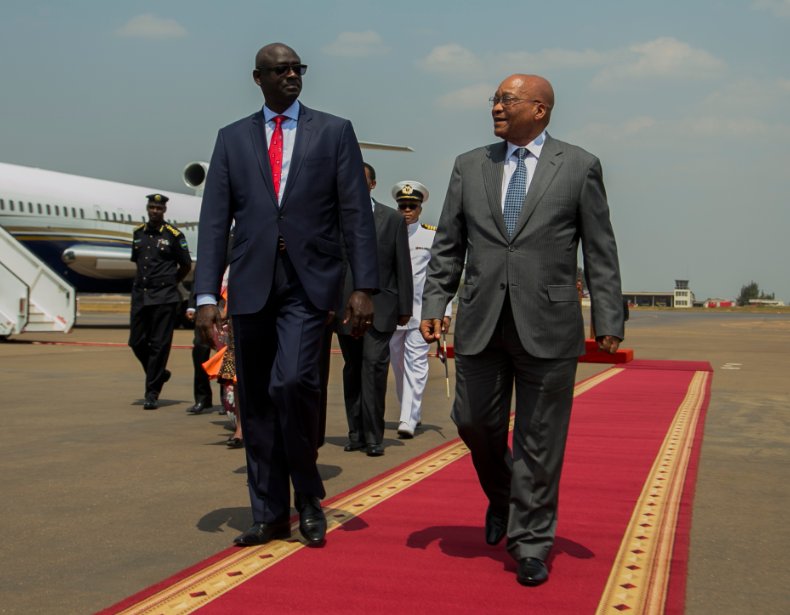 President Zuma was received by Justice Minister Johnston Busingye at Kigali International Airport
Also in town are Ethiopian Prime Minister Hailemariam Desalegn, as well as presidents Mahamadou Issoufou (Niger), Teodoro Obiang Nguema (Equatorial Guinea) Idriss Deby Itno (Chad) and Jacob Zuma of South Africa.
Other dignitaries include Botswana's vice president Mokgweetsi Eric Keabetswe Masisi, Lesotho's deputy prime minister Mothetjoa Metsing, as well as former presidents Alpha Oumar Konaré (Mali), Benjamin Mkapa (Tanzania), and Pierre Buyoya (Burundi).
The United Nations Secretary General Ban Ki-moon also arrived in the country yesterday and is expected to meet with regional leaders over the crisis in South Sudan.
Heads of State and Government will today convene for a session on New Partnership for Africa's Development (NEPAD) before holding a retreat later in the day on newly proposed sources of funding for African Union activities.
Tomorrow, the leaders will take part in the African Union Heads of State and Government assembly during which they will deliberate on a range of issues, ranging from the bloc's financing to peace and security.
The summit is also expected to elect the new chairperson of the African Union Commission, his or her deputy, and commissioners of the Union.
The summit is scheduled to close on Monday.
editorial@newtimes.co.rw