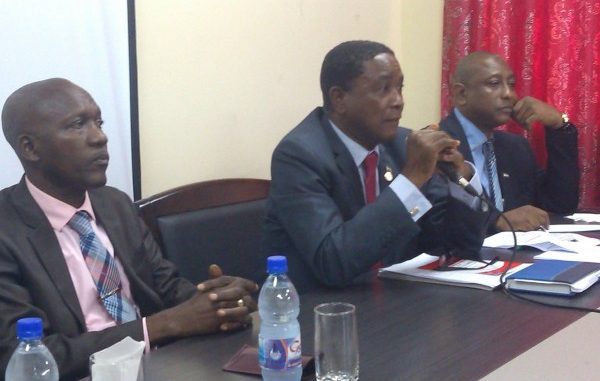 The Government Spokesman and National Publicity Secretary of the All People Congress APC Party Hon. Alhaji Alpha Kanu has stated in a press Conference at the conference room of the Ministry of Information and Communications on March 12, 2015 that the expulsion of Vice President Sam Sumana from the APC party was done through the due process of the law.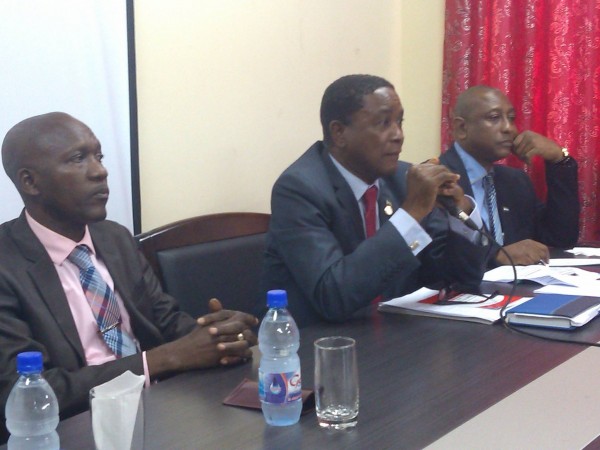 He said a complaint was filed against the VP by some members from his region making allegation against him and the party through its second highest body, the National Advisory Council NAC, set up an Investigating Committee to look into the allegations. The Publicity Secretary of the Party said the Investigating Committee after carefully examining the evidences adduced against him found that he was involved in anti-party activities for which he was subsequently expelled.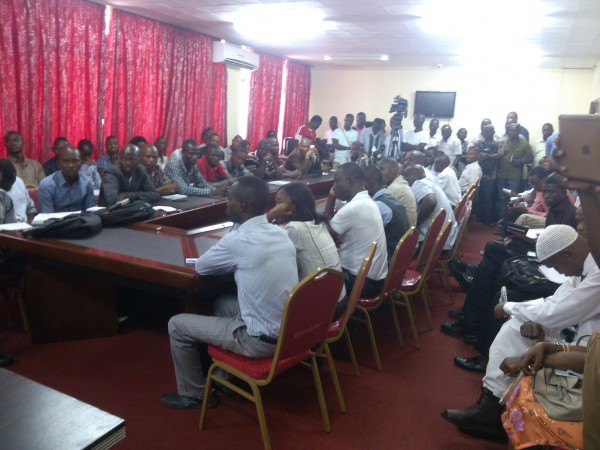 He said the Party has a legal document that binds its members together which provided for the rules and regulation of the party noting that no member is above the party and that its constitution must be upheld. He said there is a provision in the constitution for an appeal if a member thing that something is not right about a decision against them.

He said VP Sam Sumana has the right to file an appeal to the highest body of the Party which is the Delegate Conference within 30 days if he feels that he is not treated fairly and that body will further look into the matter once more and come up with a final decision.

He said the lawyer of Hon. Sam Sumana has submitted a written request to the Secretary General of the Party for a report on the evidences adduced against him upon which the party has decided to take a decision of expelling him from the party.

Analyzing the status of Hon. Sam Sumana after quoting sections of the 1991 constitution, Hon. Alhaji Alhaji Alpha Kanu said that his position as Vice President is in a quagmire since, as it is, he is not a member of the APC and has not declared his membership of any other political party. Pointing to section 41 of the 1991 Constitution, he said the Sierra Leone 1991 Constitution states clearly that for one to be qualified for an election for the Presidency he must be a member of a political party. He further went on to say that in a situation where the VP has been expelled from the party that brought him to his position the party will inform the House of Parliament about its decision and parliament will secretly make a decision which will be forwarded to the Chief Justice who is also obliged to set up a tribunal to look into the matter and get back to parliament for its final decision on the issue.