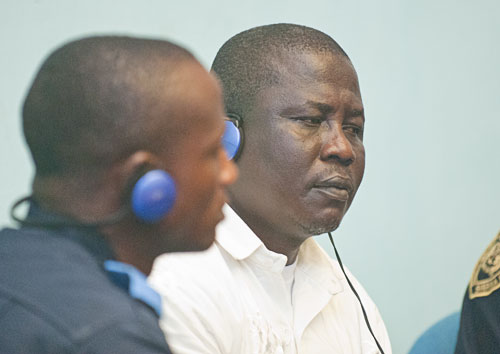 Residual Special Court for Sierra Leone
Public Information
PRESS RELEASE
Freetown, Sierra Leone, 12 March 2015 CDF Convict Moinina Fofana Granted Conditional Early Release, Will Complete His Sentence in Bo Moinina Fofana, the former Civil Defence Forces (CDF) Director of War, was returned to Sierra Leone from Rwanda's Mpanga Prison early today after having been granted Conditional Early Release by the RSCSL. Fofana will complete the remainder of his 15-year sentence in his own community in Bo, subject to strict conditions and stringent monitoring.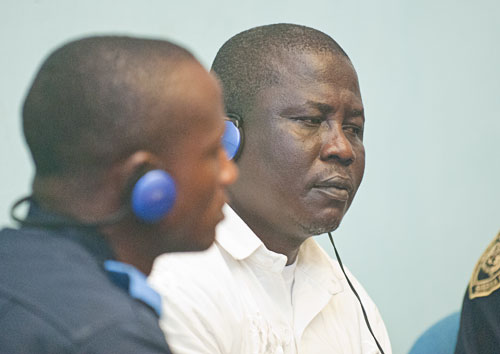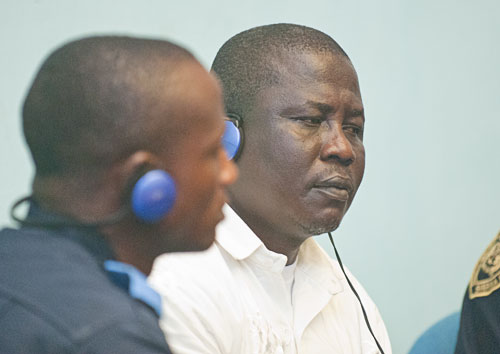 He will complete his sentence in May 2018.
Fofana is the first Special Court prisoner convicted of war crimes and crimes against humanity to be released from prison. Since his arrest by the Special Court in May 2003, Fofana has spent nearly twelve years in detention.
In August 2014, RSCSL President Justice PhilipWaki granted Fofana's application for Conditional Early Release, but ordered that the former CDF leader serve an additional six months in prison. During that time, Fofana was required to receive instruction to ensure that he understood the nature and seriousness of the crimes for which he was convicted, and that he understood that what may have been a legitimate cause did not justify the use of illegal means.
Fofana appeared this afternoon before RSCSL Registrar Binta Mansaray and confirmed that he understood the conditions of his release and was willing to abide by them. Ms. Mansaray then arranged for his transport to Bo, the capital of Sierra Leone's Southern Province. "Although Fofana will reside in Bo, he must still complete his sentence for his convictions for war crimes and crimes against humanity that he committed against the people of Sierra Leone," Ms. Mansaray said. "He has agreed to abide by the conditions imposed by Justice Waki. If he fails to do so he could be returned to prison to serve the remainder of his sentence."