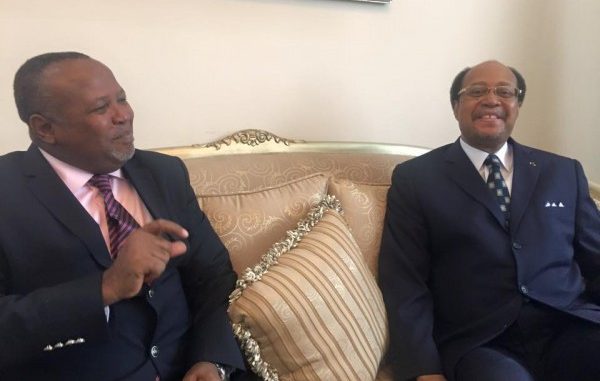 His Excellency Ambassador Alimamy Phillip Koroma on Wednesday, 25th May, 2016, called on, and held fruitful discussions with the Dean of ECOWAS Group of Ambassadors, Ambassador Sedozen Jean-Claude Apithy, who also doubles as Ambassador of Benin to China.
In his statement, Ambassador Koroma thanked his colleague Ambassador for the warm reception accorded to him by all the ECOWAS Embassies in China on his arrival in Beijing on 11th May, 2016, saying the reception was indeed an indication that he had met his brothers and was home away from home.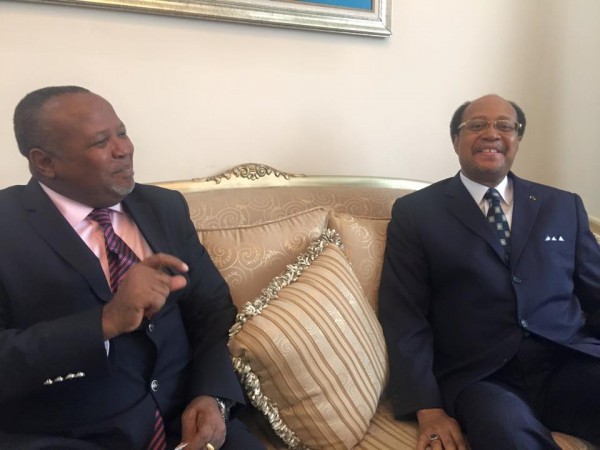 He said, he had arrived with a strong desire to learn from the expertise of those he had met and especially from the Dean of the ECOWAS Group.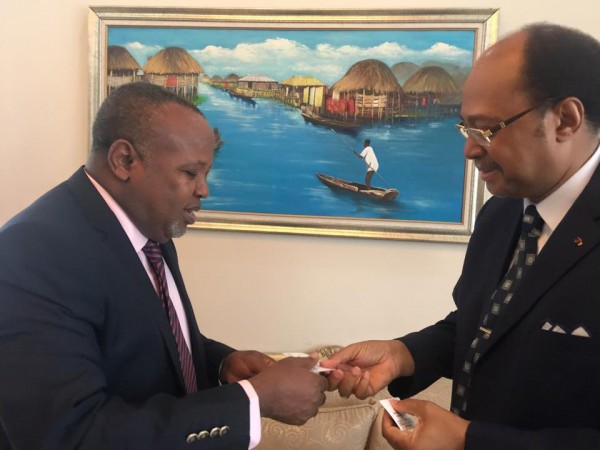 Speaking earlier, Ambassador Sedozen Jean-Claude Apithy said, he was impressed with Ambassador A.P Koroma's wealth of experience, and was hopeful, other African Ambassadors would surely benefit from it.
He also briefed Ambassador Koroma on the activities of the ECOWAS Group and was optimistic that, the presence of Ambassador Koroma "would help enhance the Group."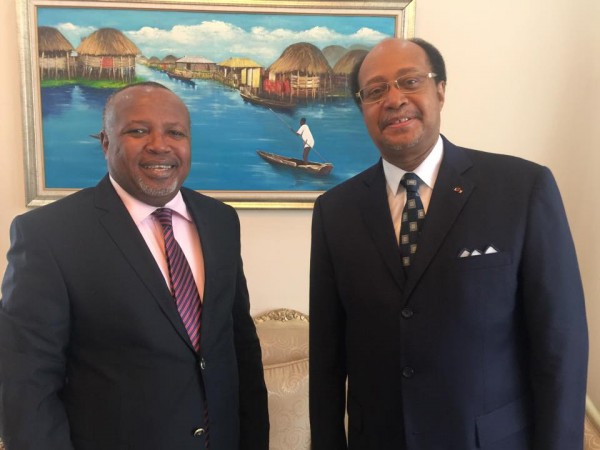 He paid glowing tribute to Ambassador Koroma's religious dimension having worked with the Council of Churches in Sierra Leone, also promising to establish a link between him and the inter-religious body in Benin.
Meanwhile, Ambassador Koroma, on Monday, 23rd May, 2016, also had met, and discussed matters of mutual interest, with his Ghanaian counterpart to China, Anani O. Demuyakor.
Both reiterated the need for closer cooperation and collaboration, with Ambassador Koroma looking forward to tapping from the wealth of experience of his Ghanaian counterpart in the field of diplomacy.
John Baimba Sesay
Information/Press Attaché
Sierra Leone Embassy-CHINA