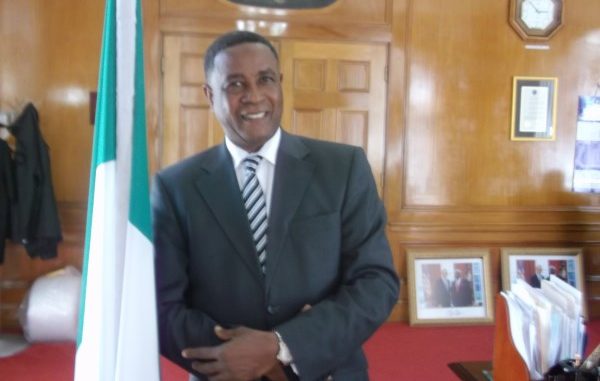 BY KABS KANU :
One of the most learned men and the sweetest cream of the shortlist of eloquent speakers in the land is undeniably the man himself —- the young, inimitable Alhaji Apha Sahid Kanu– the wordsmith par excellence , the gifted and absorbing speaker who will keep you at the edge of your seat for hours on end with brilliant oratory that never disappoints , in terms of wit, brilliant and colorful imagery , speech seasoned with silver and statistics that are irrefutable.
ALPHA SAHID KANU, a Science and engineering scholar, but a man who perfects the art of philosophy and English diction like a quintessential Socrates or William Shakespeare, has been talking for the APC Government since the 2007 electioneering campaign and has never been found wanting. He speaks with the assurance, confidence and finality of a man who knows what he is saying and who surely leave his audience with no doubt about the solidity of his facts.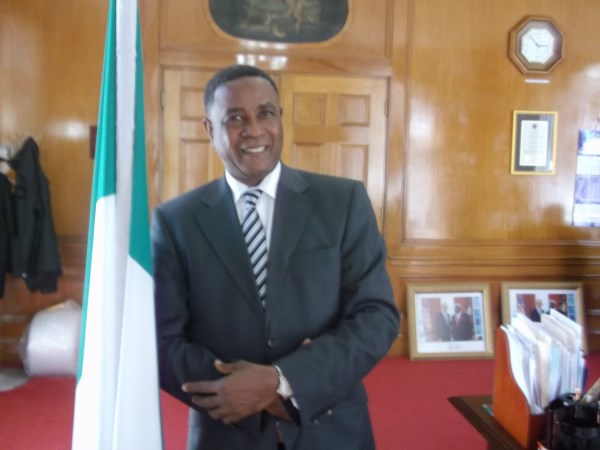 HON. ALPHA KANU
Americans who listened to the Hon. Minister of Information and Communication during the World Bank and Amistad programs and the New Jersey /Sierra Leone Economic Summit in the U.S. last year when he headed a team that represented President Ernest Koroma at the UN General Assembly , were rapt and thrilled by Hon. Kanu's eloquent presentation and Mr. Kanu must have been overwhelmed by the handshakes and hugs . He was a worthy representative of the other splendid orator whose shoes he filled–President Ernest Bai Koroma.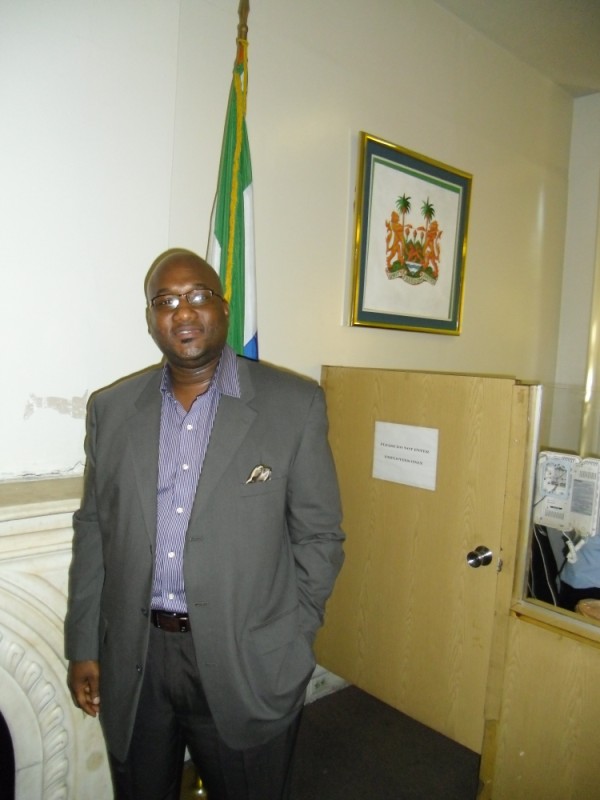 MR. AJIBU JALLOH
When I learnt that Alhaji Kanu will now have the young and gifted AJIBU TEJAN JALLOH as his Deputy, I gasped , because it is an indescribably excellent teaming up of men who master the art of oratory.
Ajibu Jalloh himself is a gifted, brilliant and engaging public speaker who will definitely brighten a path already illuminated by the brilliance of his Boss.
The APC Government and Sierra Leone will benefit from their combined output as the spokesmen of the Government.
Another admirable quality that Alpha Kanu has is that he is an enabler , enhancer and motivator of those working with him. This writer is a perfect example of a government information official who has enjoyed essential motivation from the Information Minister .
Ajibu spent some years working with the Alhaji as a Personal Assistant but the minister did all it took to make the position that of an UNDERSTUDY. Ajibu himself has never spared any pains to emphasize how much he gained working with and understudying the minister and for this reason they are going to make a great team.
I am sure other members of the Presidential Press Corps at State House , the various ministries and agencies and abroad , will welcome the appointment of Mr. Ajibu Tejan Jalloh as Deputy Government Spokesman to work with the Minister of Information and Communications , the Hon. Alpha Sahid Kanu as it will embellish the output of the Government Information and Communications team.
Congrats once again, Mr. Ajibu Tejan Jalloh;
Thank you, President Koroma for a magnificent choice.
And thank you, Mr. Information Minister, for helping to polish a gifted work of art and showcase another excellent spokesman, who will surely be a blessing to our nation.