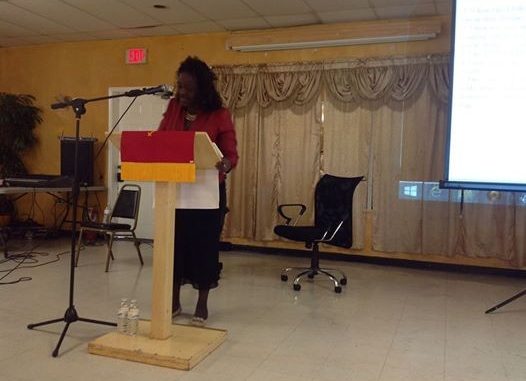 SISTER Tigi preaching today's sermon at the Covenant Child World Ministries in Somerset, NJ.
The sermon theme : DIVINE RELEASE. Thanks to Jesus Christ, the chains and the shackles have been broken . Shake them off and walk away from them because Jesus Christ has set you free. You must not remain in that bondage again.
2 Samuel 4:4 and 2 Samuel 9: 1-13. Psalm 126. Acts 16 : 25- 34. The very foundation of the prison shook and their chains were broken off and the doors flung open. With Jesus Christ , you can no longer be in bondage. walk in your new divine freedom. Satan had you bound but Jesus Christ has broken off the chains and set you free.
The Spirit of God moved mightily once again as members of the congregation got up and shook and wrenched all those broken shackles, bonds and chains away in the mighty name of Jesus Christ. The blessings and the divine release are for all who believe Jesus Christ as Lord and Saviour. The child of God who has been redeemed by the Blood of Jesus Christ can no longer be in bondages and shackles. It is time to move and live in the abundant life that Christ provided on the Cross of Calvary .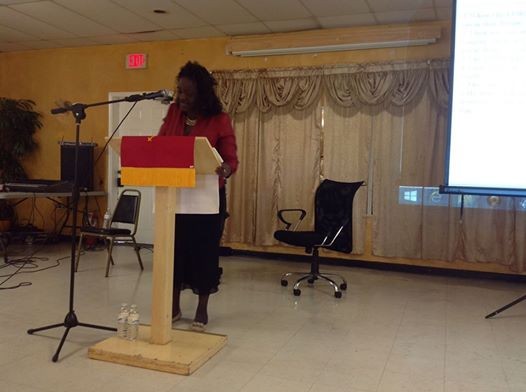 We have entered the season of divine release and those who believe will come back and give testimonies about the goodness of God.
Earlier, the Co- Pastor , Rev. Leeroy W. Kabs-Kanu , your humble servant,  taught from 1 Corinthians 12: challenging the congregation to, through the help of the Holy Spirit, discover the spiritual gift that God had bestowed in them and to use them for the edification of the body of Christ.
Diverse spiritual gifts have been given to men, by the same Spirit. Some of the gifts are the Spirit of the Word of Wisdom, the Word of Knowledge, Faith, the gifts of healing, the working of miracles, prophesy, discerning of spirits, divers kinds of tongues and interpretation of tongues. God's calling is without repentance and he has given believers these gifts abundantly to use the manifestation of the Spirit to profit withal to the glory of God Oh, how sweet it is to serve the living God.
NOTHING in my hand I bring but simply to the Cross I cling. Like ·