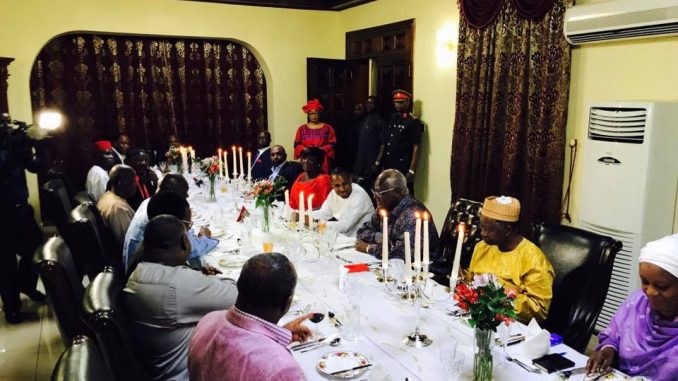 Chairman and Leader of the All People's Congress (APC) Dr Ernest Bai Koroma has continued his consultations with all flag bearer aspirants for the party's presidential candidate for the forthcoming general elections in March 2018.
During a meeting at his Hill Station Lodge this evening, Thursday 28 September, the Chairman and Leader called on all aspirants to work together to secure victory for the APC in 2018.
Stay tuned for more details.
Tags APC ERNEST BAI KOROMA PRE