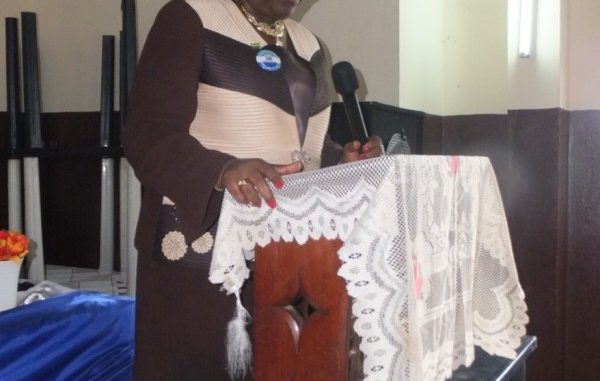 The astute and dynamic National Coordinator and Second-in-Command of the Attitudinal and Behavioural Change (ABC) Secretariat Madam Nanette Thomas has delivered  one of the best counseling speeches ever at the 6th Annual Graduation Ceremony of the DISCET counseling centre at the Ebenezer Methodist Church Hall, Circular Road in Freetown.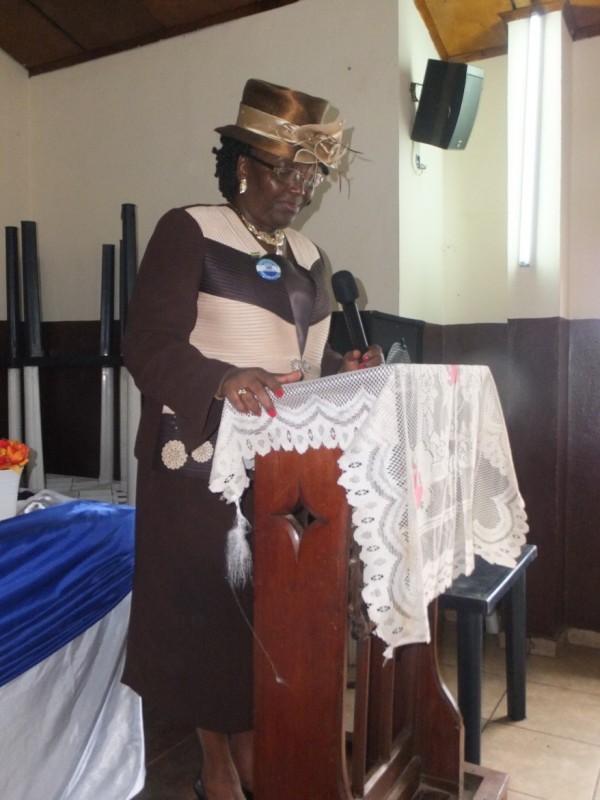 Madam Nanette Thomas Delivering the Keynote Address
Madam Thomas expressed his profound appreciation to the management and staff of DISCET for giving her the privilege to give the key note address. She stated that since 2009 DISCET has been helping people  who have deep rooted emotional hurts after the eleven (11) years civil war but now is the time to give attention to all those who have been infected by the Ebola outbreak in the country.
Madam Nanette Thomas appealed to DISCET, the government of Sierra Leone and other partners to fully utilized the graduands for the well-being of Sierra Leone and sustainable national development.
To the graduands she said, "this profession does not have huge pay packets but honestly it does have a lot of job satisfaction," adding that the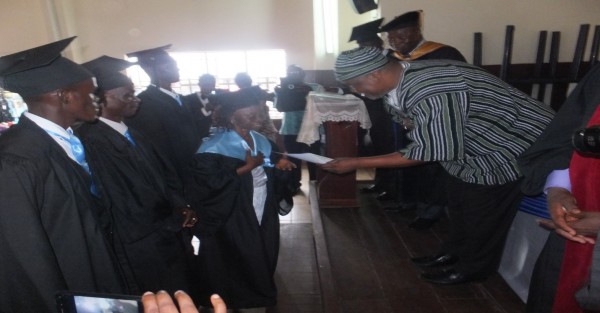 Graduands Receiving Their Certificates
counseling profession requires a lot of passion and empathy and the graduands must be ready, willing, and prepared to always lend their clients their ears and also help them to set achievable goals.  She also advised that counsellors should at all times demonstrate positive attitude and behaviour in performing their functions.
Dr.  Modupeh Taylor Pearce, the head of World Vision Sierra Leone, and other personalities were in attendance.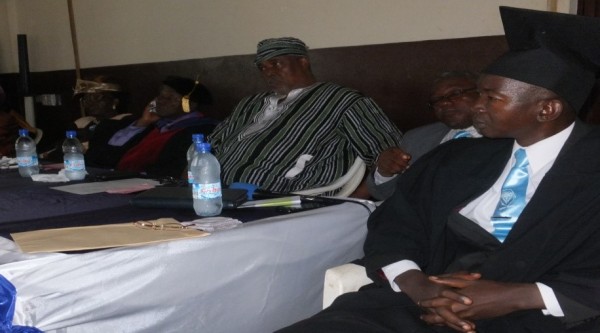 Members of the High Table