Warning!! If you are a supporter of SLPP or NGC, please don't watch this video. I fear for your heart attack. You've been warned!

Posted by Chernor Ojuku Sesay on Friday, January 26, 2018
By Ranger
In what beats the imagination of observers, political pundits and critics of the APC's Presidential Candidate and running mate, the crowd which turned up on Friday 26th January 2018 to support their favourite choice for the Presidency Dr. Samura Kamara and Hon. Chernor Bah as they made their way to the National Electoral Commission was beyond description. Citizens stormed the capital city and the head quarter towns of Bo, Makeni, Kambia, Port Loko and other parts of the country clad in RED attire, a demonstration of love and support for the Presidential candidate, Dr. Samura Kamara, a move believed to send home a message once and for all that *'den sabi am'* and stamp home their resolve to vote overwhelmingly for him.
DR. SAMURA KAMARA RIDING AN OKADA TO HIS NOMINATION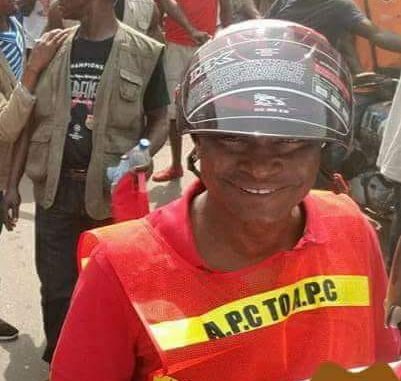 https://www.facebook.com/ibrahimpatsowe/videos/2004917976201375/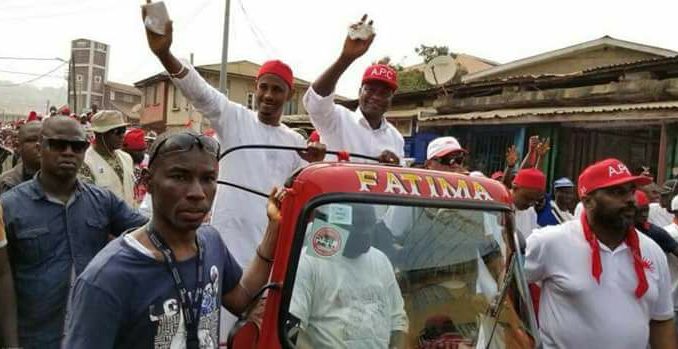 SAMURA KAMARA AND RUNNING MATE CHERNOR BAH RIDING A KEKEH
Dr Samura Kamara arrived at Lumley from his home at Regent Road, off Lumley, in grand style, on the back of an Okada rider, a demonstration of his affiliation with the grassroots in society and an indication of a down to earth individual. The crowd that awaited him there to escort him to the NEC office at Tower Hill was unprecedented and this is believed to have sent shock waves to his opponents and critics who had earlier imagined and had been spreading cheap propaganda that he was not known and will be an easy walk-over. Citizens in the east brought traffic to a standstill for hours as they thronged the main route from the east to the city center; Kissy Road, Goderich Street, Sani Abacha Street, Wilberforce Street and Siaka Stevens Street, not to mention all those side streets leading to the city center, not to talk about the west.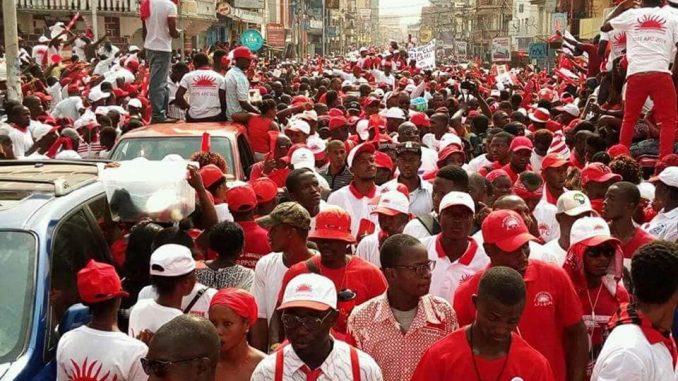 "Contrary to what critics will want people to believe, today's crowd is a demonstration that both the Flagbearer and running mate of the APC have popular support", one social commentators maintained.
During a visit to Fourah Bay College, the University of Sierra Leone, where he delivered a public lecture to students of that institution, Dr. Samura Kamara received a standing ovation as the Vice Chancellor of the University expressed satisfaction as he stressed with pride that both candidates are alumni of the university adding that Dr. Samura Kamara was even a lecturer in the University.
‼ 'Tolongbo'