KENEMA, Sierra Leone, 24 December 2014 – More than 400 Ebola survivors have taken part in four separate survivor conferences over the past few days in the districts of Kailahun, Kenema and Bo, where they learned more about protecting their communities, were informed as to how their bodies defeated the disease, and received psycho-social support.
The survivors were also given survivor kits to restart their lives. On admittance as Ebola patients, their household items are often destroyed as part of the disinfection process. The kits include a mattress, kitchen equipment, buckets and clothing, worth Le700,000 plus an additional Le250,000 resettlement allowance.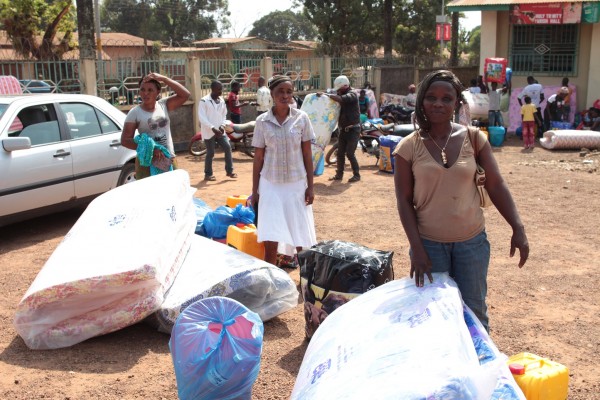 "We are committed to helping the government provide support to Ebola survivors," said Roeland Monasch, UNICEF Representative in Sierra Leone. "We want to support the fight against the stigma and discrimination too many of the Ebola survivors still face, while in a very practical way help them to reintegrate back into their communities and restart their lives with a package of essential items."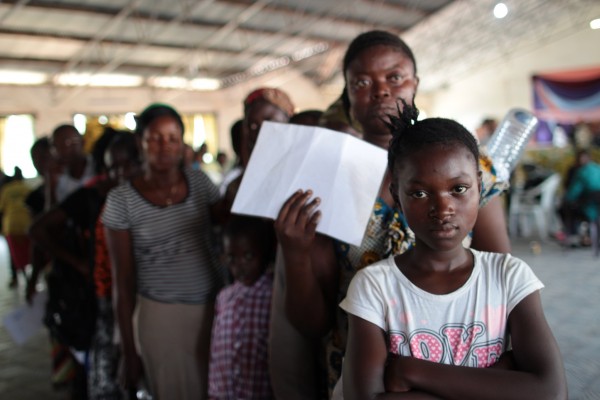 The one-day conferences started with two separate events in Kailahun on 18 December, followed by Kenema (23 December) and Bo (24 December). The events were organised by the Ministry of Social Welfare, Gender and Children's Affairs, with support from UNICEF, the US Office of Foreign Disaster Assistance (OFDA), the UK Government (DFID) and other partners. An initial pilot conference was held in Kenema back in October.
"We should be optimistic as you survivors are the real heroes," Mustapha Bai Atilla, deputy minister of Social Welfare, Gender and Children's Affairs told survivors at the event in Kenema. "We should not allow Ebola to defeat us. That is why we have come to support you."
The latest household surveys (October 2014) found the level of discriminatory attitudes towards Ebola survivors has significantly declined over the previous two months from 96 per cent in the first UNICEF-supported study (August 2014), to 45 per cent. Only 14 per cent of respondents said they would not welcome a survivor back into their community, down from 76 per cent in the initial study.
In the coming four months, survivor conferences are planned across the country. With their resistance to Ebola, survivors are increasingly playing a crucial role in the fight against Ebola; working as social mobilizers, as care assistants in Observational Interim Care Centres (OICCs) for children who may have come into contact with the virus, and in Community Care Centres (CCCs), which provide Ebola isolation and care at a community level.
###
About UNICEF

UNICEF promotes the rights and wellbeing of every child, in everything we do. Together with our partners, we work in 190 countries and territories to translate that commitment into practical action, focusing special effort on reaching the most vulnerable and excluded children, to the benefit of all children, everywhere.
For more information about UNICEF and its work visit: www.unicef.org
Follow us on Twitter and Facebook
For more information, please contact:
Issa Davies, UNICEF Sierra Leone, idavies@unicef.org  Tel: + 232 76 601 310