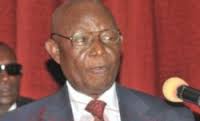 BY ABDUL HASHIM DABOH : 
TUESDAY FEBRUARY 28,2006
Dear Editor,
I refused (that is after browsing through your pages) to have my usual breakfast of oatmeal until I speak to comrade Foday Musa Daboh. In the simplest term, Foday seemed to be overwhelmed by the dying euphoria and waning rhetoric's of Berewah. Unless otherwise, but I am tempted to suggest that foday must be somewhere beyond the realms of planet Pluto to even dream a Berewah presidency.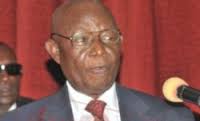 Again, is my learned comrade deluded or seemingly in a state of amnesia in his mechalonic detour to opine that, that almighty evader of truth and transparency can be a better leader than his pathetic boss- Tejan. If Sierra Leoneans can elect Solo.B come May 2007, we would have no one to blame, and even the international community that has already written us off the chart of good governance will understand why our leaders are corrupt and why we as a nation deserve them to continue to ruin our lives and the future of generations yet unborn.
 By convection, deputies who opt to get the top job normally run on records, especially the record of the incumbent. In our case, it will be ngor Tejan's record though he really has none besides his none existing "going to bed hungry 2007′ food cha-cha.
However, if Foday Musa can let Solo address the following with honesty and patriotic fervor,  be assured of my vote for solo journey back to his lawyering come 2007 tug-of war elections:
( Did Abass Bundu lie in his recent press statement on the ?facts' about his 1996 indictment and conclusion of those indictments?
( Did John Leigh actually lie about his transactions with the Pa. and solo regarding financial dealings of the party?
(  When and how did solo relocate his family to Atlanta Georgia?
( Why was the CDF included in the special court remit and how was ECOMOG excluded?
( How and when did solo's cabinet colleague minister especially Momodu and Kanja finance their house(s) in Freetown and elsewhere?
( What role did solo play in the contract transactions with the former triple R ministry?
( Why is J.B D back so soon?
( What is the difference between ?Friends of Berewah' and the SLPP?
( How much party offices have been built to facilitate the progressive operations of the SLPP and is there any existing record of proper accounting if the party operation? Charity begins at home.
( What has gone wrong with the Yansaneh's case?
( Has Berewah ever and is he willing to disclose his assets?
( How transparent is the SLPP governance?
( What happened to the Marine Resources indictments?
( What has Berewah done to personally fight financial corruption in kabbah led SLPP government?
( What has been solo is most public oriented legislation?
( What has been solo's role in improving judicial transparency inSierra Leone.
( How does Solo fund his presidential campaign tours?
( What is solo is legacy as our VP that would convince us to prefer him to others?
( Lastly, what is the difference between Tejan Kabbah and Berewah?
( What does the VP know about the functions of the CDF leadership?
( Hoe long would it take solo and the Pa. to finally acknowledge the former INEC building as a legitimate party asset.
( Has solo's boss returned all property belonging to late Sir Albert and others confiscated for similar reasons as ngor Tejan's whose was graciously returned by late saidu Momoh?
Mr., Daboh, were you to cause answers to these concerns, you and Berewah will surely spend my vote in 2007. However, I am convinced that you know better than what you wrote about what Berewah is, and would become were we to entrust him with our presidency- a corrupt bravado. So join the bandwagon for a positive change. Do not allow your resourceful vision to be clouded by the noise of the ?batou colleagues' just to maintain the status quo. You and I know that Momodu, Kanja, Wurie and host of others who were so ?rich' before joining Tejan to misrule us opted to have mansions only during the post war reconstruction funds poured in. Therefore, what is the rap! Do you know that the SLPP is more corrupt than the shaki APC?
The stinky nonsense about sticking with the palm tree should not be on our table this 21st century. Rather, we all should be considering who has the strength, willingness and above all patriotic stamina to lead us. And indeed, that leader can be a limba, temmene, mende, Susu, etc, etc. I am form the South, (the so-called SLPP assured constituency), but if Ernest Kromah can be a better leader, I believe he or anyone else imbued with nationalistic sentiments ,respect for the law should be fully supported by all and sundry. The nonsense about regional politics pays nothing, but freaky corruption over our meager resources.
It is no secret that in this 21st century, the only reasons dye-hard Berewah supporters can advance for the SLPP leadership continuity in power is regional sentiments, and not what the party has done or could do for the betterment of all Sierra Leoneans. Therefore, bra, nar for go back wase you face fine wae go make you eye go cee betteh person way lek the country and respect we the people not that power hungry corrupt monster- solo.
Never again, endeavor to reduce your towering brilliance for such a wallowing defense or propaganda for Berewah. Your towering brilliance should have been rather utilized in finding ways and means to oust Solo and partners in crime from power than what you towing the line.
Therefore, bro. ?Musa', you really need to apologize to all who know and respect you for that Berewah parade-review platoon leadership contest. We know after Momodu, no other bag -carrier shall be endowed.
 Solo is already over saturated with corruption, so he can only further excruciate the over flowing pains from our raw wounds sustained because of his augmented poor and corrupt stewardship to Tejan. I think there is a better and more progressive choice out there. Think about it.
Kehtamia
Bro. Hashim