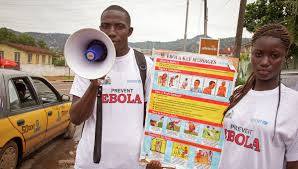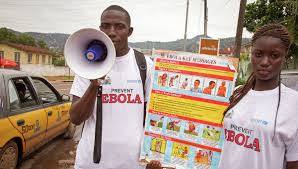 Members of the Sierra Leone community and friends,please be reminded that come this Saturday November 22nd we will be having an Ebola Awareness Meeting at 35 Seminary Place ,New Brunswick,NJ 08901 from 1pm to 4pm.
This Town Hall Meeting facilitated by the Sierra Leone Community of New Jersey (SLCNJ) and concerned Sierra Leoneans will focus on Ebola Preparedness.This Town Hall Meeting will  continue educating the Community in general on the level of preparedness of the Ebola Disease devastating our beloved country Sierra Leone now a global concern.
Please endeavor to attend this very important Town Hall meeting  which  will feature our  Sierra Leonean medical experts.
Dr Mufudia Suaray and Mr Andrew Jawa Thomas will be giving presentation on " The preparedness of The Ebola disease".The meeting will be very interactive and light refreshments will be served.
For further information please contact the following:
Mr. Andrew J . Thomas                                            609 529 8130                                   
Mr.Lamin Alharazim                                                 732 309 0825
Dr. John Samba                                                       732  921 2202
Dr. Abdulrahman Kamara                                      908 296 0108
Mr. Pavi Jalloh                                                           732 917 5628
Alhaji Shamsu deen cole                                        848 228 9083
Mr. Abdul Hardy Gabisi                                            732 552 2390
Mr. Sulaiman Kargbo                                               732 266 7522
Mr. Mamadu Jalloh                                                   732979 1521
Mr. Ishmail Bedor bangura                                     732397 2402
Mr. Indolo Banet                                                        848 565 4783
Sincerely
Abdul H Gabisi
SLCNJ Secretariat.
Sincerely
Abdul H Gabisi
SLCNJ Secretariat.