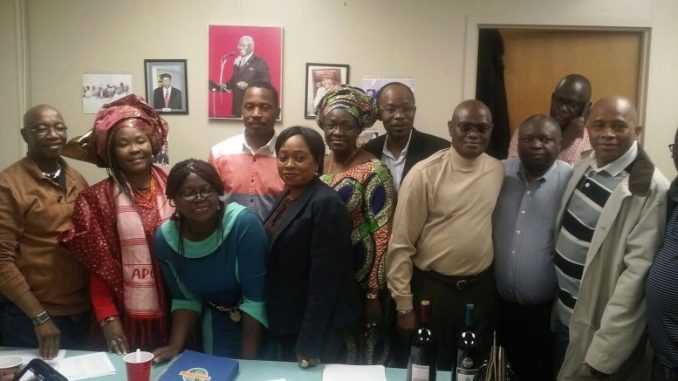 Mr. Ibrahim Sanfa Kamara, the Interim Chairman of All People's Congress ( APC ) -USA Branch, and his team have landed in Dallas, Texas , for today's all-important Mini-Convention of the ruling party .
The Chairman and delegation will also attend the Dalla APC Inauguration Dance tonight.
FULL DETAILS COMING .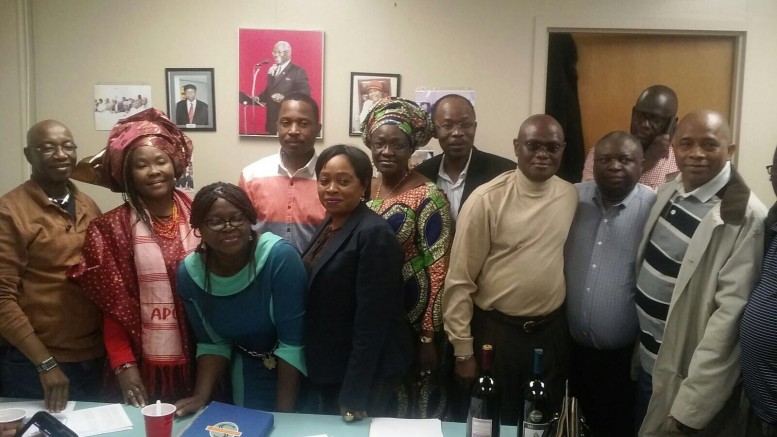 APC-USA PHOTO TAKEN IN 2015 :  MANY OF THESE STALWARTS , INCLUDING THE CHAIRMAN , MR. IBRAHIM KAMARA ( SEVENTH FROM LEFT ) ARE IN DALLAS TO ATTEND THE APC MINI-CONVENTION. FULL DETAILS COMING .