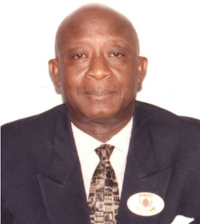 charles margai
PRESS RELEASE  MOIJUE KAI-KAI
Friday July 15, 2005
We the members of the Margai for 2007 both in the USA and UK hereby note with dismay that at the recent S.L.P.P. NEC meeting held on July 8th and 9th, 2005, two significant landmarks occurred that surprised the S.L.P.P. membership, especially those of us in the United States of America and the United Kingdom.
Namely, that the dates for the Party's National Delegate Conference was decided upon in a meeting where the election process was determined by the most primitive nature [show of hands to be precise]. Additionally, it is unethical that such determination was executed in the midst of likely intimidation, thus eliminating the rights of the people to hold a secret ballot for fear of influence or any repercussion as laid down in the constitution of our party the SLPP.
WE CONDEMNED in no uncertain terms such action and at this point, we therefore encourage all leadership aspirants to closely look at this situation for possible political and legal recourse if need be so that such practise cannot be repeated at the national delegates conference in Makeni.
Moreover, please be assured that whatever course of action you and the campaign team in Sierra Leone deem fit to take have our full support. This includes individual and or collective actions with other party leadership aspirants excluding Mr Solomon Berewa.
Please be warned that this recent move by President Kabba and Vice President Berewa intimates what the Berewa camp intends to manufacture during the leadership election.
WE BELIEVE that if the country and the party had different leaders, there would be "two centres of power" and the space of time involved before 2007 will lead to victimization and intimidation by the Berewa camp.
We hold an unwavering view that the Leader of the SLPP must be President of the country, as long as the SLPP is the ruling party.
On behalf of the Charles F. Margai for 2007 Campaign branches in the the United States of America and United Kingdom.
______________________________________