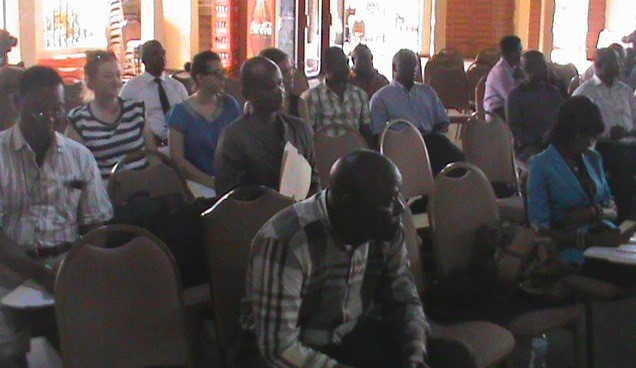 Freetown, Dec. 15, 015 (MOHS) – The Ministry of Health and Sanitation through the Directorate of Food and Nutrition in collaboration with UNICEF has held a one day Consultative Meeting on the Draft Accountability Matrix on the Management of Ready to Use Therapeutic Food (RUTF) at the St. Anthony Parish Hall, Brookfields in Freetown.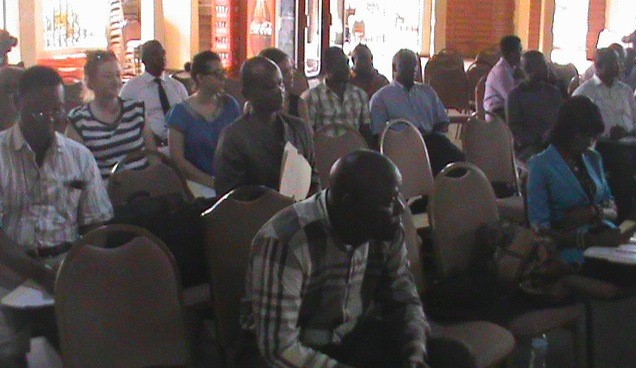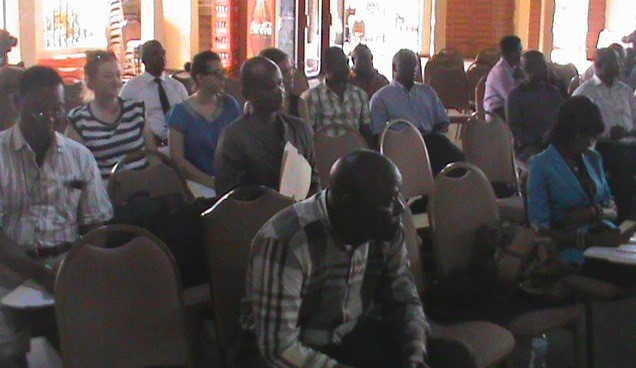 Cross section of the audience
In May 2015, a verification exercise was conducted using independent monitors in seven districts of Bo, Bonthe, Kailahun, Kono, Bombali, Tonkolili and Koinadugu.
The objective of the verification was to access the implementation of the Integrated Management of Acute Malnutrition (IMAM) programme in Outpatient Therapeutic Programme (OTP) Centre in these districts. The findings of the OTP verification exercise leads to the development of a draft of the Directorate's accountability matrix on the management of RUTF and the inclusion of RUTF in the life-saving commodities' list.
Giving his keynote address, the Deputy Minister of Health and Sanitation 1, Mr. Foday Sawi Lahai disclosed that malnutrition accounts for 40 percent of children's death, recommending that severe malnourished children should be given good food to upkeep them.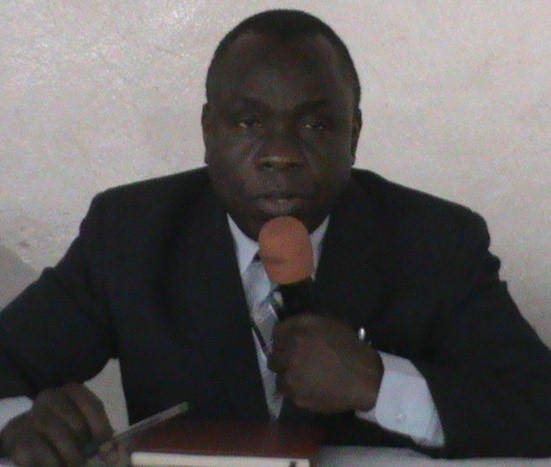 Deputy Minister of Health and Sanitation 1, Mr. Foday Sawi Lahai
He said according to a survey carried out before the Ebola outbreak in the country, children were dying because of malnutrition or either the food they eat is not good.
Mr. Sawi underscored the importance of the ministry's Post Ebola Recovery Plan which captures the concern of their wellbeing and the drastic reduction in the fight against the infant mortality rate in the country.
The Deputy Minister described the stakeholders meeting as very timely for everyone to be part of the discussion, suggestions and map out the way forward to ensure that beneficiaries get what they deserve.
Presenting the Draft Action Plan and Accountability Matrix, the Director, Food and Nutrition, Aminata Shamit Koroma said the Ready to Use Therapeutic Food is an essential nutrition therapeutic product for treatment of severe acute malnutrition, stressing the need for effective collaboration and support from partners.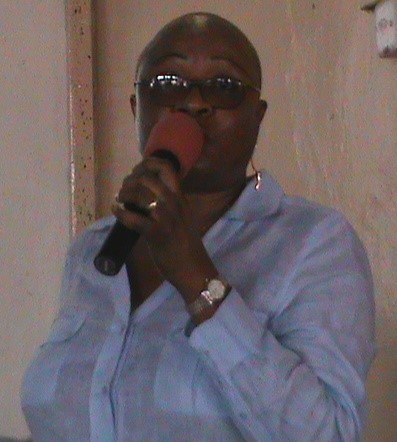 Director of Food and Nutrition, Aminata Shamit Koroma  
The way forward formed high point of the meeting.
KK/MOHS/SLENA