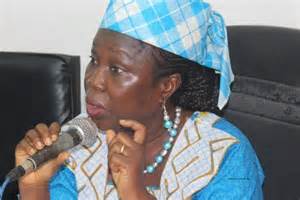 Public statement by Dr. Bernadette Lahai, Minority Leader :

The minority leader of Sierra Leone People's Party (SLPP), Hon. Dr. Bernadette Lahai, also a key stakeholder of Kenema District, given that she is a member of parliament for Constituency 013 of that district, condemns in the strongest of teams, the barbaric and heartless killing of a harmless and law abiding SLPP supporter "Daddy George" as commonly known on Friday 27th May 2016.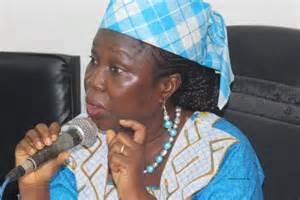 This killing took place while key stakeholders of the party were in Kenema trying to find a peaceful but just solution to the Kenema District SLPP impasse.
The AIG of Kenema, Alfred Karow Kamara must be commended for his vigilance and experience, especially on that fateful night, which averted the death of many more stakeholders including my good self who were targeted by the vigilantes surrounding the SINAVA hotel own by the Mayor of the Kenema City Council, Mr. Joseph S. Kaifala where the meeting was held.
To bring the culprits and accomplices to book, I encourage all eyes witnesses to the killing to come out and give evidence to the investigating team. They owe it to the late "Daddy George" and his family.
I fully endorse and support the action of the Sierra Leone Police (SLP) in Kenema to put ban on all political activities in the district.
I wish to express my sincere and deepest sympathy to the bereaved family.
May His Soul Rest in Perfect Peace.
Sign…………………….
Hon. Dr. Bernadette Lahai
Minority Leader and Member of Parliament
Constituency 013 Kenema District