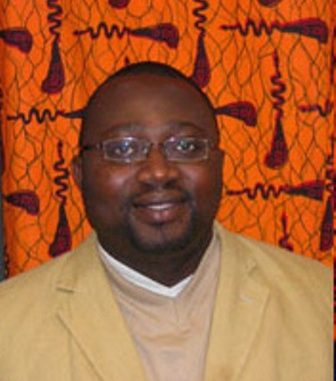 One of the voluble media promoters of defeated Sierra Leone People's Party (SLPP) Flagbearer , Retired Brigadier Maada Bio,  the internationally -famous academic and researcher , Dr. Lansana Gberie, yesterday   congratulated  President Ernest Bai Koroma  for winning the 2012 Presidential Elections in Sierra Leone. The famed academic called United Nations-assigned Minister Plenipotentiary Rev. Leeroy Wilfred Kabs-Kanu to  ask him to convey his congratulations to the newly re-elected Chief Executive.
—–YOU CAN READ THE STORY ALSO AT WWW.COCORIOKO.INFO —–
Dr. Gberie said he had also called Deputy Minister of Information and Communications, Hon. Sheka Tarawallie, to also express to similar sentiments towards  President Koroma. He wished President Koroma a more successful second term in office.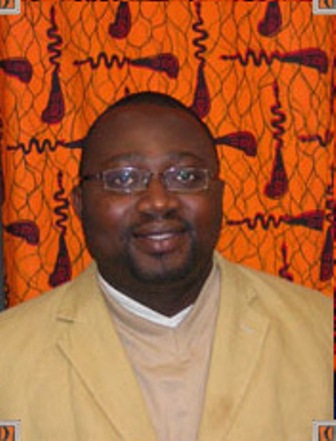 DR. LANSANA GBERIE
Dr. Gberie said that while he is proud to say anywhere that he supported the SLPP Presidential candidate, Retired Brigadier Maada Bio , for the highest office in the land , now that the results had  been announced and the All People's Congress ( APC ) Presidential candidate, Dr. Ernest Bai Koroma, had been declared the winner, it was his duty as a responsible citizen of Sierra Leone to congratulate President Koroma.   Dr. Gberie stressed  that,  as far as he was concerned, the national interest was more important to him .
Responding , Minister Kabs-Kanu thanked Dr. Gberie for what he described as a remarkable and amazing display of selfless spirit and  nationalism. He said that as one of the country's most notable  academics, Dr. Gberie has taken an impressive gesture that will go a long way  not only to promote peace and stability in Sierra Leone  but will  further boost his image as a very responsible and patriotic son of the land who placed the national above partisan interests. He assured Dr.Gberie that he will pass on his congratulatory message to President Ernest Bai Koroma. He also told Dr. Gberie  that his action yesterday would enhance whatever political ambitions he  may have in the future because he will be perceived as a man who loves his nation more than his own partisan interests.
Dr. Gberie did not only support Mr. Bio's candidacy but he wrote some poignant articles in international magazines like AFRICA WATCH and NEW AFRICAN  promoting the former Brigadier's ambitions, though in all fairness to him, Dr.Gberie was also gracious to have driven to the Presidential Lodge at Hill Station, Freetown , one night while he was in Freetown  , to conduct an exclusive interview with President Ernest Koroma  on the Head of State's aspirations for re-election which was published in the same international magazines.
The Deputy Minister of Information , Mr. Sheka Tarawallie, who  enjoys mutual  fraternal  relations with Dr. Gberie , despite the  different political leanings of the two men   , at the time commended the UN -based Researcher for the African Union ( AU ) for his nationalistic gesture in interviewing President Koroma for the international media.
Dr. Gberied stated yesterday that he did not believe in the politics of bad blood, rancour and divisiveness. According to him, the elections are over and Sierra Leoneans should now devote their attention to national reconciliation and national reconstruction.
ANOTHER NOTABLE SIERRA LEONEAN in the diaspora who congratulated President Ernest Koroma yesterday was Bishop Billy K. Simbo of the United Brethren Church ( UBC ) , a one-time Principal of the Sierra Leone Bible College at Jui. Minister Kabs-Kanu  also assured the Bishop that he will convey his message of congratulations to President Ernest Bai Koroma.