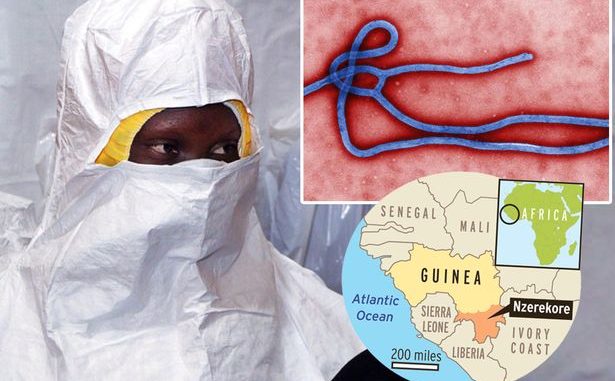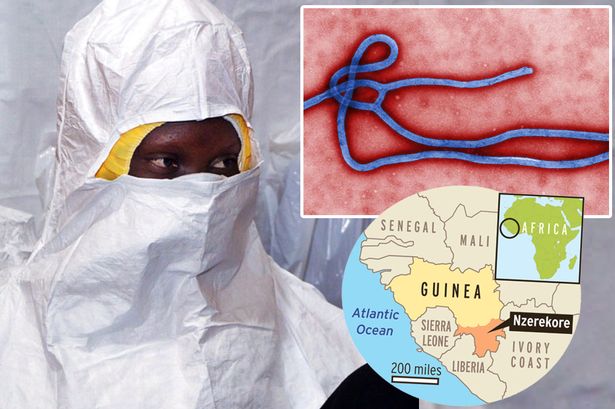 PRESS RELEASE EBOLA OUTBREAK UPDATES—September 6, 2014
DISCHARGED CASES
Total Survived and Released Patients = 260
NEW CASES
New Confirmed cases = 23, as follows: Kailahun = 6, Kenema = 1, Kono = 0 Bombali = 0, Kambia = 0 Koinadugu = 0,
Port Loko = 11, Tonkolili = 0
Bo = 0, Bonthe = 0,
Moyamba = 0, Pujehun = 0 Western Area Urban = 2, Western Area Rural = 3
CUMULATIVE CASES Cumulative confirmed deaths = 414
Cumulative confirmed cases = 1,234, as follows:
Kailahun = 504, Kenema = 372, Kono =9
Bombali =52, Kambia =1, Koinadugu =0, Port Loko =89, Tonkolili = 19
Bo = 62, Bonthe = 1, Moyamba = 12, Pujehun = 8
Western Urban = 66,
Western Rural = 39 Probable cases = 37
Probable deaths = 37 Suspected cases = 90 Suspected deaths = 11
IMPORTANT NOTE!
Koinadugu still remains the only district that has not registered confirmed cases of Ebola in Sierra Leone
IMPORTANT NOTE
16 of the 20 ambulances procured from Dubai by the Government of Sierra Leone to intensify Ebola response activities have arrived in country. The 16 ambulances which were received by the acting Minister of Transport and Aviation Mr. Ibrahim Mansaray at the Lungi International Airport were handed over to the Deputy Minister of Health and Sanitation II designate, Madam Madina Rahman at the Central Medical Stores in Freetown.
IMPORTANT NOTE:
New Donations
The following donations done through the Office of the President from individuals and institutions for the fight against have been received by the Ministry of Health and Sanitation: Le 100,000,000 (one hundred million leones) from the welfare fund of the Sierra Leone Police
Le 100,000,000 (one hundred million leones) from Petrol Leone
Le 150,000,000 (one hundred and fifty million leones) from Leone Oil to open a trust fund for Health Workers
Le 50,000,000 (fifty million leones) from the Minister of Youth Affairs, Hon. Alimamy Kamara and Young Leaders Initiative
Le 70,000,000 (seventy million leones) from the Managing Director of Insurance Companies
Le 25,000,000 (twenty-five million leones) from Sahr Ngegbah of Red Coat
Le 50,000,000 (fifty million leones) from the Director General of the Sierra Leone Broadcasting Corporation (SLBC) on behalf of a China-based Sierra Leonean artist Mariatu Kargbo
Chlorine, Plastic buckets with taps and Soaps from the Abacha women
IMPORTANT NOTE Ebola Emergency Account Details: Account Number (Leones): 003001118285030109 Account Number (USD): 003001014138030145
The Ebola Emergency Account is audited by Chartered Accountants from the KPMG Accounting and Auditing Firm at the Emergency Operations Centre (EOC)
All Cash Donations are deposited at the Ebola Emergency Account managed by the EOC, and kind donations (Medicines, Equipment, Supplies, etc.) are held at the Government Medical logistics stores, Freetown, by the Ebola Logistics team, for processing, storage and equitable distribution as required throughout the country.
ISSUED BY:
The Ebola Viral Situation Report, Ministry of Health and Sanitation
For more information, please contact: District level: District Health Management Team National level: Directorate of Disease Prevention and Control,
E.mail: dpcsurveillance@gmail.com
Website: www.health.gov.sl Mobile: 117 (Toll free) .