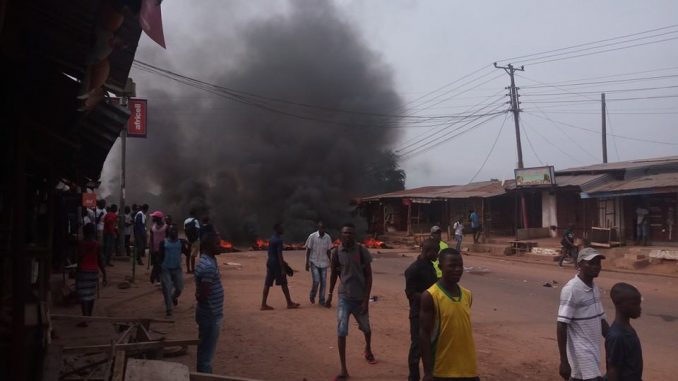 Students of Njala University today went on the rampage in three cities in Sierra Leone–Freetown, Bo and Kenema–to protest the continuous closure of their  college due to a four months long  strike by their lecturers.
Reports said that the students in Freetown marched to the residence of President Ernest Koroma to protest and seek his intervention in the crisis which they complained had crippled their learning.
Two other students were arrested around State House where they were found with cans of petrol and boxes of matches.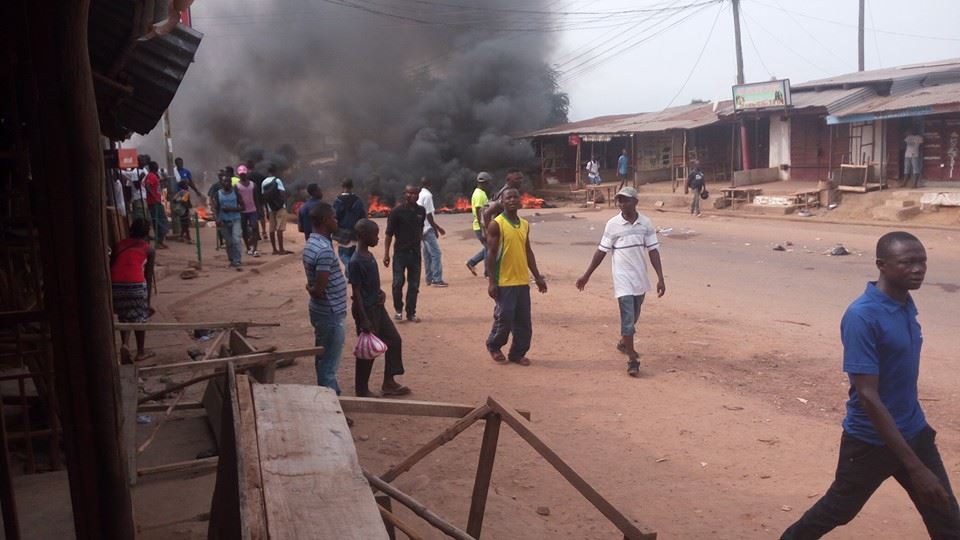 But the most violent demonstration took place in Bo,  Students allegedly stormed the Education Ministry building at Baiima Road . The reports further said that the students set up checkpoints and blocked traffic on the Bo-Freetown Road. Others burned rubber tires and stoned public buildings .
A long line of buses and other vehicles that could not enter the city were seen stuck in the student-imposed traffic.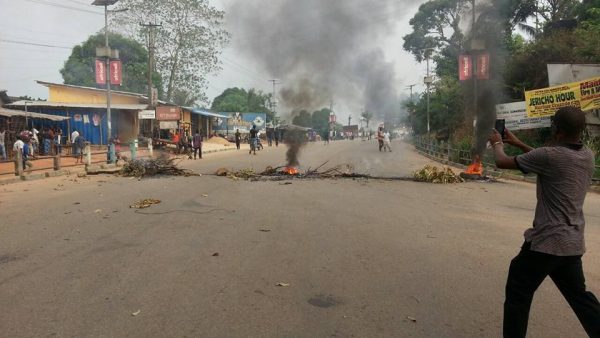 In the melee that followed between the students and Police, who were trying to control the situation, there were reports of shooting by the Police, leading to one fatality and injuries to two  students. Pictures of a student bleeding being carried on a motorcycle and later lying down on a stretcher were shown on Facebook and Whatsapp by alleged eyewitnesses. The Resident Minister allegedly took cover at the Bo Police Station.
Some Sierra Leoneans condemned the recourse to violence by the students and suspicions that political manipulation may be possible during the run-up to next year's elections. One man wrote : "I  don't understand why Youths​ in Sierra Leone have to resort to violent demonstration to put their case across to the government. Burning tires and threatening  the peace of the Nation is counterproductive. Such lawless behavior undermine any genuine concern these youth may have had against the University authority. Some of these so-called​ 'Political/Social Activists' in Sierra Leone are instigating such student for their own selfish gains (Donor Fund's). I hope the authorities bring the perpetrators to Justice."
Others sympathized with the students and blamed the Education authorities for failing to act in time to avoid the crisis reaching this melting point.Said Jasmine Bendu : "What is this country turning into? Immediately they say hey police start firing life bullet that not the right way to calm a situation. "