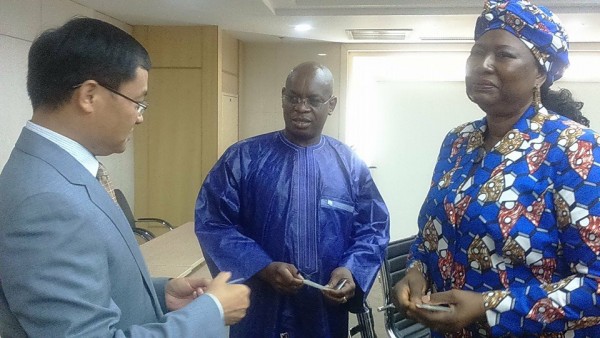 Sierra Leone's top Diplomatic to the People's Republic of China has informed senior Chinese Government official that prior to the ebola outbreak in the small West African State, Sierra Leone was enjoying a thriving economic growth under the leadership of President Koroma.
Her Excellency Madam Alice Kumba Momoh, Charge D' Affaires at the Sierra Leone Embassy in Beijing spoke on Friday 14th August during a meeting with Cao Jiachang, Deputy Director General, Department of West Asian & African Affairs, Ministry of Commerce, on Sierra Leone's post ebola recovery drive and the support China could give in this direction.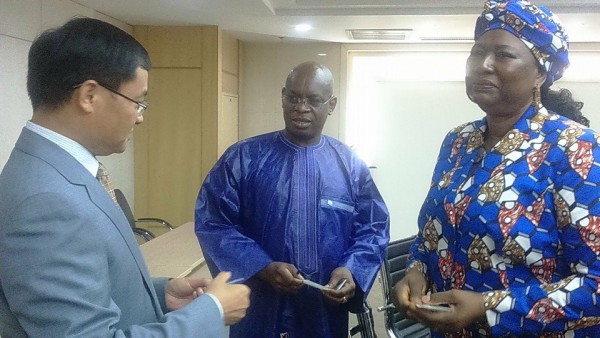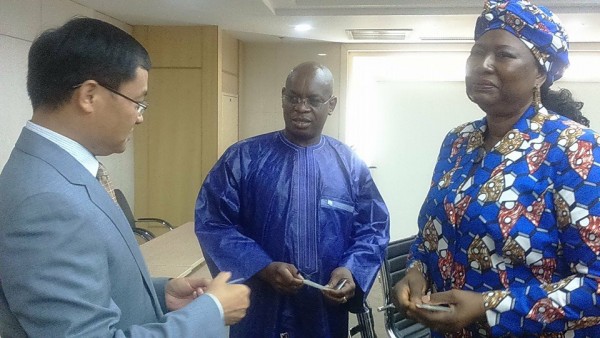 The ebola outbreak in Sierra Leone, Madam Momoh said, brought with it, crucial challenges especially as it affected Sierra Leone's development efforts and her economic growth trajectory.
She paid tribute to China's contribution in tackling the virus, emphasizing that the challenging moment in her country and the subsequent response by the Chinese highlighted "your exemplary performance to the crisis calls" in all the three countries. She commended China for being the first nation to intervene in Sierra Leone following the ebola outbreak "with huge sums of money and personnel workers."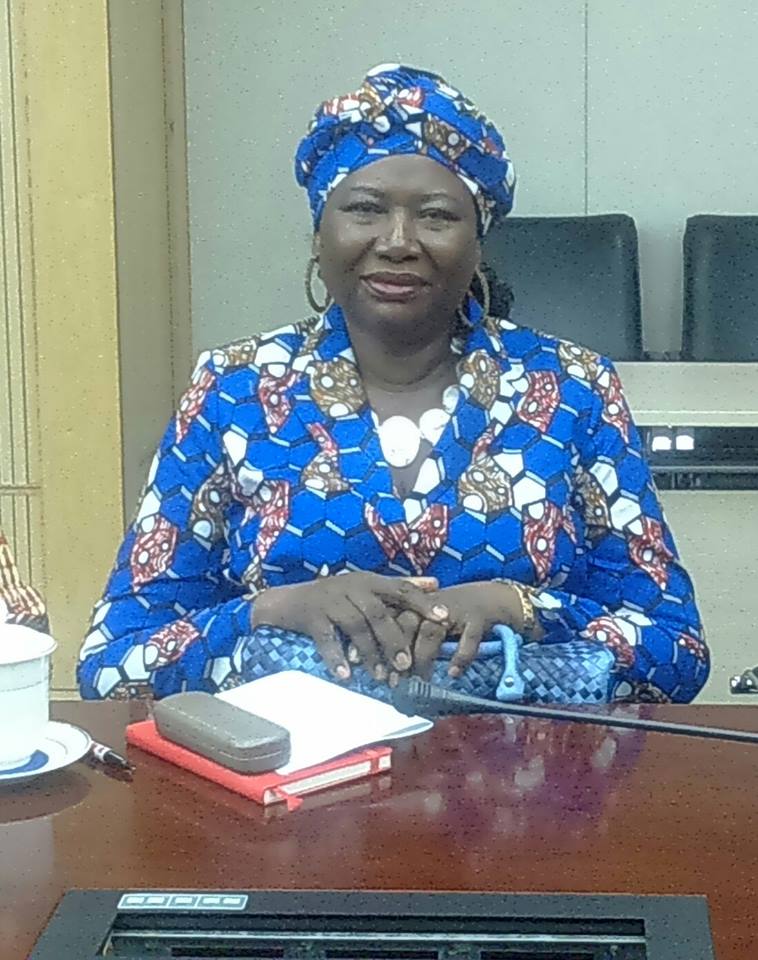 As Sierra Leone heads to a post ebola recovery drive, Madam Momoh highlighted the significant role that China's Ministry of Commerce could play since their "intervention in helping us source out good investors for Sierra Leone is very important in the process of rebuilding our socio-economic problems…" and in re-activating the country's once thriving economy before the invasion of the Ebola Virus Disease.
With the virus almost defeated, Momoh said, Sierra Leone continues to appreciate the supportive role provided by the Chinese Government and also looking forward to seeing how it could tap on "your human and capacity building Training Programmes with seminar courses and orientations.
"Human Capacity building, she said, "will help to strengthen our caring and frontline service institutions", she said and called MOFCOM to look at the possibility to offering such training opportunities to deserving Sierra Leoneans.
Responding, Cao Jiachang said, the support to the three affected nations by China was a demonstration of what he called "our responsibility" and that 'it was a great reflection of true friendship with Africa.
The visit by Foreign Minister Wang Yi to Sierra Leone and the other two ebola hit nations, he said was to show the Chinese Government's commitment to support to the post ebola rebuilding efforts of the countries.
Despite the ebola outbreak, he said, Sierra Leone made progress in a number of areas for which the Chinese were happy and that with Sierra Leone's post ebola recovery plan, the future is bright for her.
Cao Jiachang assured that the Ministry of Commerce (MOFCOM) will ensure regular contact with the Sierra Leone Embassy in Beijing as a way of lifting the bars of cooperation ties between the two countries.
He further assured, MOFCOM will pay closer attention to Sierra Leone's post ebola recovery drive especially in the areas of infrastructure, public health and agriculture. "We will help in your reconstruction drive and your strategy for post ebola reconstruction will be taken into account"
Press/Information Office
Sierra Leone Embassy- PR China