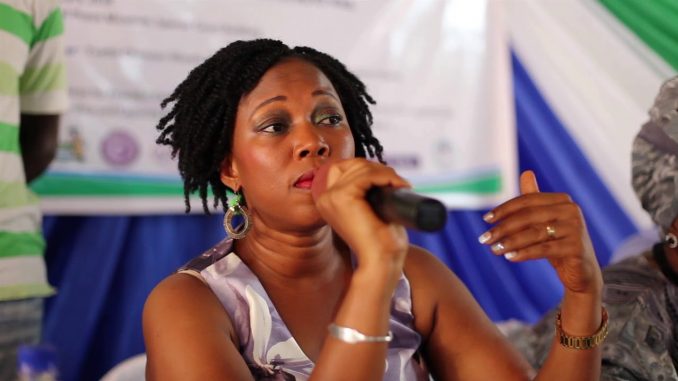 First Lady Fatima Bio and the Julius Maada Bio ( JMB ) Women's Wing  came under heavy fire recently as they were accused of hijacking the 58th Independence Anniversary celebration, marginalizing the general body of the Sierra Leone People's Party ( SLPP ) ,  the government and the people of Sierra Leone.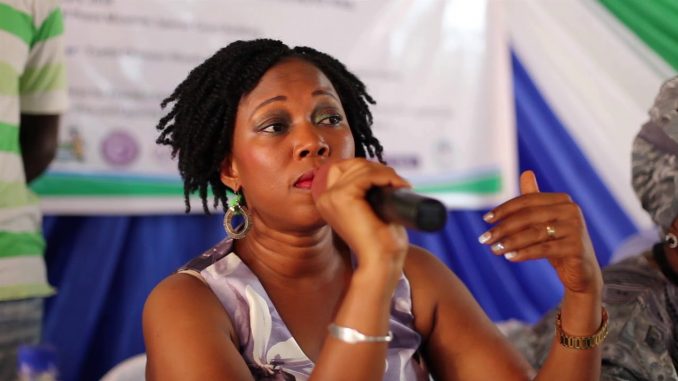 Many people even attributed the poor attendance at the main event staged at the National Stadium to this hijacking of the celebration by the JMB Women . Even SLPP  women went on social media with audios attacking Fatima Bio and accusing her of wanting to take charge even from her husband, President Maada Bio.
Well, Fatima Bio went to an SLPP WHATSAPP FORUM  and defended the action of the JMB Women.
READ IN FULL :
Good morning to this noble house.
I have read with amazements people criticising JMB women for wanting to celebrate our national day.
Now let me make it clear here so that everyone knows what really happened we where asked by the Chief Minister to use JMB women's wing name for the occasion because we are a credible group to champion this celebration and are able to finance it since the state don't have money to celebrate it. Many people who where at that meeting are here in this group.
The SP attended our meetings twice and gave us the go ahead and even gave us the sample of the invitations to print for the people. He did not stop there he came personally to me and asked that we should finance not only the stadium activities but also consider to host the reception at state house to which we agreed.
A press conference was called and we did just that. On my return from the UK two days before the independent I was informed that certain people have collected four hundred and eighty million from the state to organise a parallel event even though knowing full well that we've done all the planning. For that money they are very desperate to share amongst themselves the went in to action to discredit what we have planned, finance and prepare for.
Four hundred and eighty million they took even though the president said state money should not be used for any celebration. If you want to be honest with your judgement why don't we asked them for the money they too from the state?
Since inception when in opposition people are busy fighting JBM women's wing why? Are we not supporting the same person? Or some have their hiding agenda.
When we won the presidency did any women's group or party celebrate our winning by doing a victory dance? JMB women we decided not to and allowed the party and it women leadership to take over but did it happen never but yet still people here keep talking about SLPP women's wing. Who is stoping them to do anything?
The one year of our winning came who did anything no one until JMB women stepped in at the 11th hour yet still we are accused of taking over.
Who organised the visitation of our president to address party stewards during the one years celebration we did because no one border to.
So what is our crime. Is it that our loyalty is to one person and to him alone. Why hate us for doing things that celebrate our leader.
When we won the same people who are in charge of state house will give a job to the highest bidder and refuse to give to their brothers or sisters in the struggle.
you have people who less than a year can boast of 4 deferent jeeps showing off Freetown while our Youths are crying for jobs and they call themselves lucky.
You have people who don't want to see an SLPP person in their offices but you are hear accusing JMB women's wing, what is our crime?
Independent day is also SLPP birthday who remembered the party? JMB women wing. we gave over One Hundred and sixty million to party stewards all around the country to celebrate. Yes it was us that remember our party. Every women's leader, young generation, chairman came to my office. We held a meeting and the collected their money's by constituency. So we did not work in isolation as claimed. Where are our big guns? Where are our party people in state house?
The four hundred and eighty million collected how much of that was given to any party stewards? Truth be said if you are working for Maada Bio but you hate him deep down don't use us to achieve your aim.
Everything we have done we did with our own money, we did for the love we have for HE our president and we did for our party and country don't hate us for been patriotic.
Fatima Bio