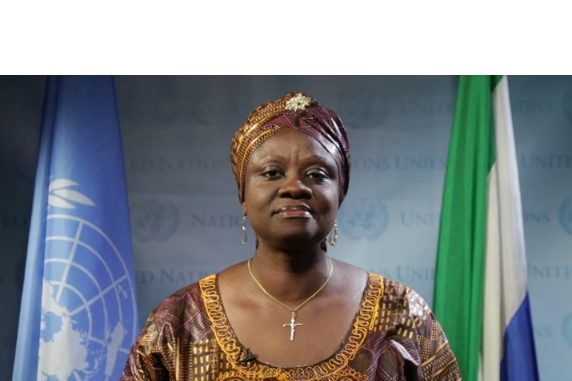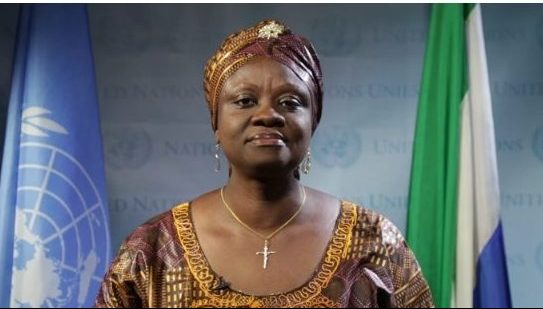 GENDER RIGHTS ACTIVISTS
The above name Civil Society received a disturbing News on Friday 1st May 2020 that Dr Olayinka Sylvia Blyden was arrested at her Cockle Bay Residence. It is unclear as to what exact crime she has been arraigned for.
But whatever the crime we deemed it as an act of intimidation which has a political undertone.
Gender right activist is calling on government for the unconditional release of Dr Sylvia Blyden, we are disappointed with actions of the government due to the fact that, we have few women venturing politics and these few that are in to politics have been assaulted and victimized. To name but few are Satta Lamin, (who was brutally ganged rape raped ; despite she knew all assailant the government is unmoved to go after them) Yvonne Aki Sawyer, (despite she has been assaulted multiple times but no arrest had been made) and now Dr Sylvia Blyden who has been subjected to humiliation and harassment for expressing herself on an abuse of a political prisoner (Paolo Conteh) human right (an alleged). With the reference, we deemed this act by the government as counter productive to our call for the thirty percent (30℅) representation in governance and politics.
We are calling on all gender groups including the 50/50 Group, WIMSL and all human right organization to show solidarity with Dr Blyden. We are also prevailing on the diplomatic and consular corp to prevail to the SLPP Bio led regime for the unconditional release of Dr Sylvia Blyden.
If this call is not adhered to by the government then we are left with no option but to embark on a peaceful demonstration in Freetown.
Executive Director
Joseph Amos Kodeyema
Copy
British High Commissioner.
The United State Embassy.
European Union.
African Union.
E.C.O.W.A.S.