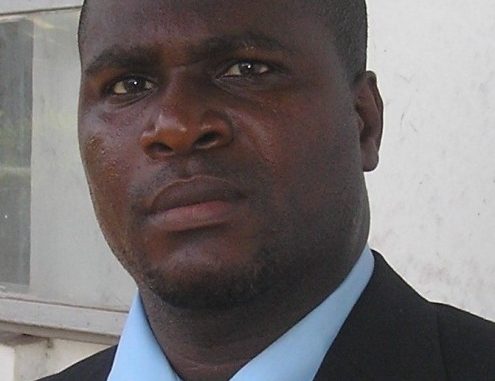 By Mohamed Sankoh (One Drop)
Hadn't it been for the current Ebola plague plaguing the country, at present, I would have quoted the South African poet, Denis Brutus, that "for the moment, sweet is peace" in the country. Though the peace now being enjoyed in Sierra Leone is one impregnated with fear; yet for the first time in the last two months the local newspapers' front pages have been devoid of national or intra-party politics but have been focusing on the national response to the Ebola virus.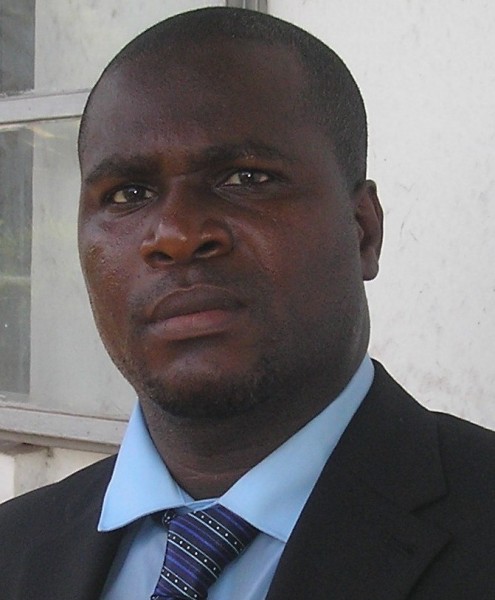 Whether we, as a nation, like it or not; the fact is: Sierra Leone as a country seems to have been quarantined by the International Community. Now Sierra Leoneans should know that even the Commonwealth has shown them (us) that we have no wealth in common; the United Nations and her Agencies' response to our plight is being bottled in bureaucratic and redtape-speak; the Economic Community of West African States (ECOWAS) is now showing clay-feet towards Sierra Leone and her troubled neighbours, while the African Union (AU) is showing how useless it can be in its known uselessness. The provision of an "experimental drug" and subsequent curing of the two American Ebola-infected patients, leaving Sierra Leonean and Liberian doctors, nurses and health workers to die, are pointers that the Mano River basin is on its own with her problems.
And to further quarantine Sierra Leone so that it could hurt the more, those countries which we, as Sierra Leoneans, had all along thought were our friends have removed the carpet under us or, better put, pulled the plug from some of our life-supporting machines. The British Airways (BA) and Kenya Airlines have stopped their flights to Sierra Leone; and even the baboonish-illiterate-comiclooking President Yayah Jammeh has stopped his tiny Gambian Bird from flying to Sierra Leone. The Ghanaians, who during their crises in the 1970s and early 80s we took as brothers and sisters, are now regarding Sierra Leoneans as leprous as they could not even allow our national football team, Leone Stars, to play in their country—believing that every Sierra Leonean is Ebola-nized! And even the South African's Cabinet has announced that the government has banned the travel of non-South African citizens from Ebola high-risk countries, noting that non-South African citizens will not be permitted to enter the country from Sierra Leone, Guinea and Liberia.
Whatever euphemism we, as Sierra Leoneans, would like to use; whatever brush we may like to paint the current situation with, the point is: Sierra Leone seems to have been quarantined by the International Community and they are now using diplomatic niceties and United Nationsspeak to address the Ebola epidemic in the country. What has actually happened to the phraseology of the world now being a global village? Is there no longer global collective responsibility when it comes to Sierra Leone and her neighbours? Do Sierra Leone and her neighbours no longer belong to the International Community or the world of civilized nations? Or are Sierra Leoneans and their neighbours now being used as Guinea pigs so that the effectiveness of the Ebola drug could be tested after years of testing it on monkeys and chimpanzees? Why did the availability of the Ebola drug have to be made known only when American and European citizens became infected with the Ebola virus? Why did the World Health Organization (WHO)'s country office in Sierra Leone have to be in deliberate comatose towards the Ebola virus until President Ernest Bai Koroma had to show up in their office in Freetown and showed his strong displeasure before they were brought back into action?
The International Community is not saying it openly but its actions are saying it loudly: the entire Sierra Leone is now being quarantined. When Advanced Democracies and the Western World advise their citizens not to visit Sierra Leone and are asking those in the country to leave; when international airlines advise their managements not to fly to Sierra Leone; when members of ECOWAS are closing their borders to Sierra Leone's neighbours, and when some members of the African Union have now made it a policy that citizens from Sierra Leone and her neighbours will not be allowed to enter their countries; then I wonder what epithet would be more appropriate order than the entire Sierra Leone being quarantined by the world at large.
Surely, Sierra Leone seems to be on its own. That's why it is very rejuvenating when, for the first time in recent months; our political leaders have shelved partisan politics and become more nationalistic in their approaches to national issues. People like former Leader and Chairman of the Sierra Leone People's Party (SLPP), John Oponjo Benjamin, and even the failed 2012 SLPP presidential candidate, Julius Maada Bio, need some form of commendations because of their recent efforts to look at the Ebola epidemic from a national telescope. Though SLPP Members of Parliament for Kailahun and Kenema Districts were yanked into action after the availability of "funds for Ebola sensitization" they, too, should be commended for their efforts.
Indeed, the Ebola outbreak in the country seems to have frightened our political leaders into unity. The pandemic seems to have surprised Sierra Leoneans, generally, into a different species of caring for each other. But as Denis Brutus noted in that poem, "for the moment, sweet is peace" but the thought of Sierra Leone sliding back into everything being painted with a political brush is sure to mar the current moment of national cohesiveness against the common enemy: Ebola!