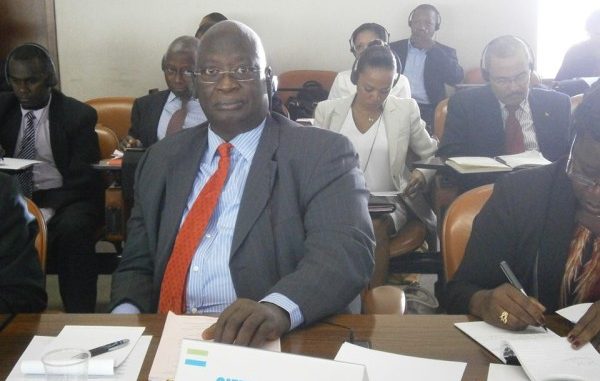 The European Commissioner for Development, Andris Piebalgs on Thursday, October 31 announced the provisional envelope of 376 million Euros as EU's development aid to Sierra Leone covering the next multiannual financial framework 2014-2020, a significant increase in the aid support of EU to Sierra Leone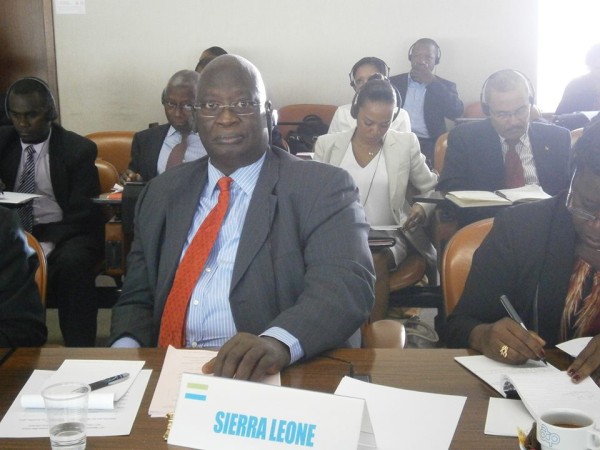 This announcement was made at the WEST AFRICA 11THEUROPEAN DEVELOPMENT FUND(EDF) REGIONAL PROGRAMMING SEMINAR ON "PROGRAMMING PRIORITIES" FOR 2014-202O in BRUSSELS, Belgium.
The Sierra Leone Delegation, led by the Minister of State in the Ministry of Finance and Economic Development, Hon. Foday B.L Mansaray met with Mr. Piebalgs at a round table discussion on bilateral funding for Sierra Leone's National Indicative Programme of the 11th EDF.
During the meeting, the Minister presented a comprehensive and convincing plan for the utilisation of the EU fund for the 11th EDF in the next seven years on three focal Sectors of Governance, Education and Agriculture.
He stated that these sectors are perfectly aligned with the government's Agenda for Prosperity and were carefully chosen after a wide range of consultations with stakeholders including Parliament, Ministries, Departments, and Agencies (MDAs) and civil society groups, which clearly underscores the national ownership of the process.
Commissioner Piebalgs welcomed the proposals and congratulated the government of Sierra Leone for the impressive plans drawn up in a transparent manner with the support of the European Commission (EC) Delegation in Sierra Leone.
The Minister also participated in the three-man panel discussion on "Human Development Priorities" where he showcased the reasons why the social sectors-education, health and Agriculture are very important in the development of the human capital.
By Chernor Ojuku Sesay,
Information Attache,
Sierra Leone Embassy,
Brussels/EU.