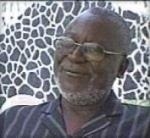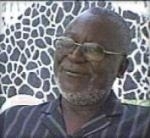 Friday December 23, 2005
News reports that Chief Hinga Norman has joined the People's Movement For Democratic Change ( PMDC )  are blatant lies , the Chief's Spokesman, Rev. Alfred SamForay protested yesterday. Samforay asserted that Chief Hinga Norman was still a bona fide card-carrying member of the ruling Sierra Leone People's Party ( SLPP ) and he has no desires to quit.
READ SAMFORAY'S REBUTTAL
The Committee to Elect Hinga Norman wishes to inform the public that there is absolutely no truth to comments, rumors or suggestions presently circulating in some media outlets that Chief Samuel Hinga Norman has joined or intends to join the PMDC. The Committee regards as irresponsible any such reports whether intentional or otherwise to implicate Mr. Norman in the political activities of the PMDC.
The statement attributed to the Publicity Secretary of the SLPP, Mr. Victor Reider, without consulting Mr. Norman or the Committee to Elect Norman is equally reckless and ill-advised. Chief Norman is and remains an active member in good standing of the SLPP and no other political party. Chief Norman, however, retains his full rights of freedom of association without the blessing of the SLPP leadership.
In addition, Mr. Norman will issue a formal statement to this effect following the Christmas festivities when public attention is more conducive to such a discussion. Meanwhile, any attempt by any one inside or outside Sierra Leone to subvert the good name and intentions of Mr. Norman should cease such activities immediately.
Alfred M. SamForay,
Committee to Elect Hinga Norman.