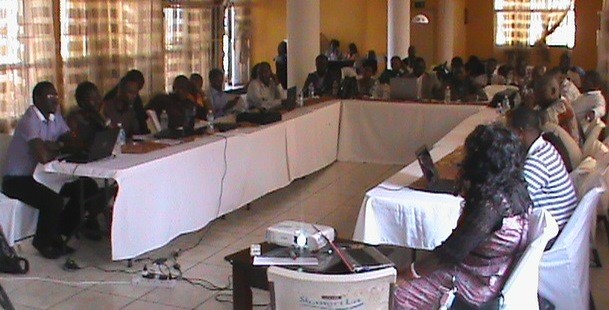 By Kadrie Koroma
Freetown, Nov. 5, 015 (MOHS) -Sixty Public Health  Superintendents drawn from the districts and Western Area are currently on a six-day induction training at the Shangri La complex, Lumley Beach, Aberdeen to intensify environmental health and sanitation practices in the country.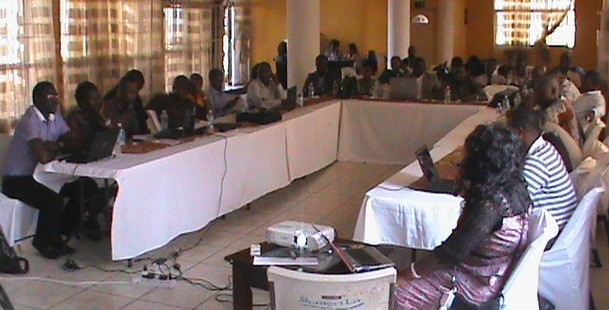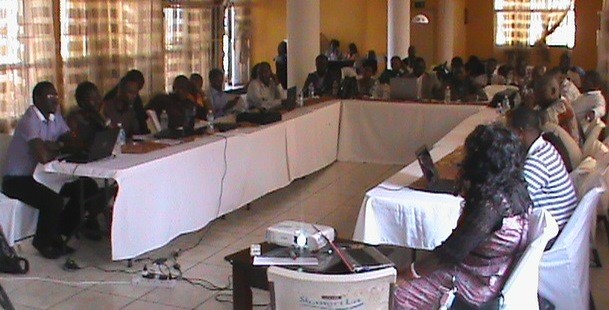 Cross section of participants
Organized by the Directorate of Environmental Health and Sanitation in the Ministry of Health and Sanitation with support from UNICEF the training is the first in a series of induction for Public Health Superintendents recruited about four months ago.
Giving an overview of the training, the Director, Environmental Health and Sanitation, Dr. Ansumana Sillah said taking into consideration the nature of their job, the induction training would enable the Public Health Superintendents to know the structure of the Health Ministry and relate with other Programme Managers, Directors and other Authorities ahead of the post Ebola phase.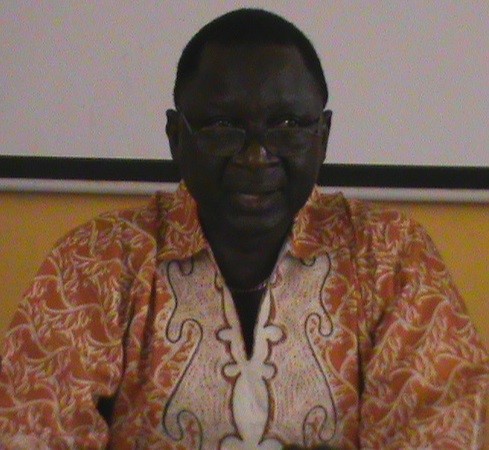 Director of Environmental Health and Sanitation, Dr. Ansumana Sillah
The overall goal, Dr. Sillah said aimed at getting the newly recruited staff to professionally operate within the mandate of their profession.
The Director of Environmental Health and Sanitation said it is also mandatory for employers in the private sector to organize training for their employees in order to be well-equipped in addressing environmental and sanitation issues.
"Plans are currently underway to recruit more Public Health Superintendents", disclosed Dr. Sillah.
Among the key topics in the week long training include Disaster Management and the role of the Public Health Superintendent in handling hygiene, health and environmental sanitation.
KK/MOHS/SLENA