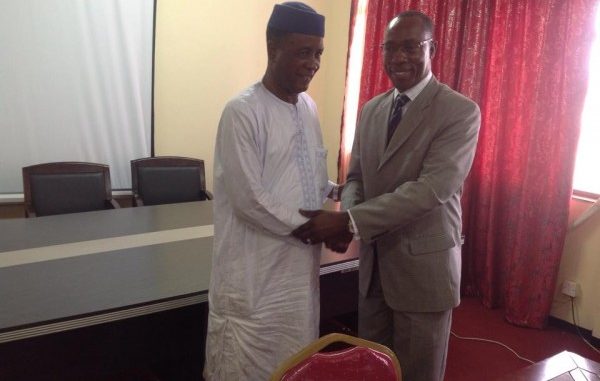 The Head of Research and consultancy division of the Commonwealth Telecommunications Organization (CTO), Mr. Martin Koyabe, is in Freetown to hold bilateral discussions with Telecom regulator, NATCOM and the Ministry of Information and Communications with a view of improving the telecommunications industry in Sierra Leone.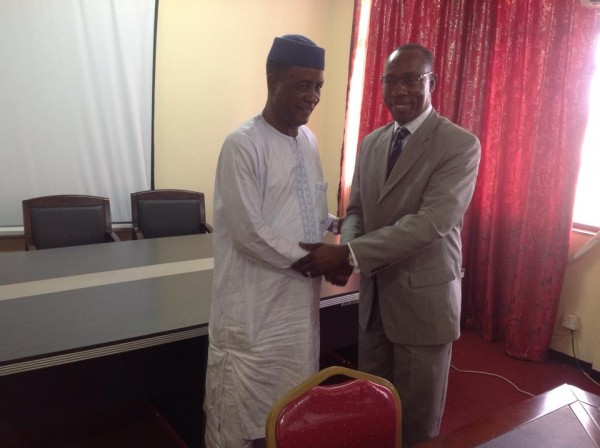 While welcoming him to his Ministry, The Minister of information and communications, Hon. Dr. Alhaji Alpha Bakarr Sahid Kanu, apprised his guest with the current status of telecommunications connectivity in the Sierra Leone. The Minister stated that only about 63% of the rural areas have mobile telephone connectivity in the country.
He however recognized the importance of the CTO referring to them as the drivers and citadel of telecommunications business in Commonwealth countries all over the world and Sierra Leone in particular, with a history dating as far back as pre and post-independence days when communications depended largely on telegram system and later land phones.
The Hon. Minister reiterated previous discussions held with the CTO when they were invited to attend the 115years celebrations of the CTO. Mr. Koyabe's visit is a follow-up on their discussions to especially see where the gaps are in the telecommunications drive of the country has access to telephones.
Mr. Martin Koyabe, stated that the essence of his visit is to familiarize himself with the findings on the ground, engage stakeholders and hold technical discussions with the telecommunications experts to identify windows for resource mobilization. He observed that CTO recognises and value membership and that's why he is here to present the membership Action Plan and engage the stakeholders.